Anthony's Restaurant Rating:
64/100 X
Welcoming:7/10 Menu Choices: 7/10 Food Presentation: 7/10
Food Temperature: 7/10 Food Taste: 13/20 Service: 6/10
Ambiance/Music: 6/10 Architecture/Interior: 5/10 Air Quality: 6/10
Total: 64/100

More about:
Varouj
Varouj's fame is second to none and visiting it was crucial to understanding the hype behind it. To tell you the truth, I was expecting to reach a large restaurant. After a long hour of searching, we finally found the place. It's easy: go to the Foursquare app and find it on the map or simply reach the coral station facing Achrafieh and the Beirut River and ask… everybody knows Varouj.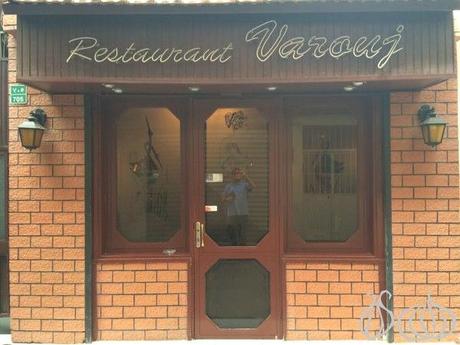 We parked the car a couple of hundred meters away and started walking the tight streets of Bourj Hammoud. Keep your eyes open and Varouj will appear to the left, a red vitrine, one shop door and here you are at the most famous restaurant of the Armenian headquarters. Varouj has always been a reference, a place that pops up the first minute you want to have Armenian-Lebanese food. A small place with its high ceiling welcomes and a kitchen is nestled at the end. A Pepsi fridge, dark wooden chairs, plastic-covered tables and old art decorating the walls. Plates, rifles, a pelican, a shark, decorative metal plates… An old style decoration that has been here for ages.
So we sat, ordered Varouj's own arak while a plate of pumpkin seeds landed on our table. Loved the arak! The old man, in a white shirt and a necktie approached us for the order. No menu, but a list of Lebanese specialties and he started reciting them one after the other before stopping and asking which we would like to try. Hummus with pine nuts, stuffed vine leaves, basterma, fattouch and labneh. While soft music played in the background, we started enjoying the vibes of the place. A single person, up on a high stool, prepares all the orders by himself. It looks like a sandwich counter but he manages to cook some fresh, good stuff.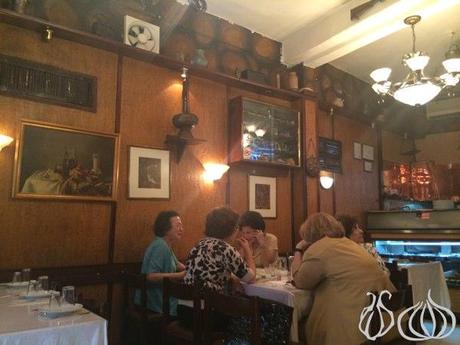 Sir, can I ask you a question? What is Varouj, who is he, and why is it so famous?" I ask the old guy. With a sarcastic smile on his face, he looked at me and said, "With all due respect, people come here for the food and the good service not because of the name. I don't have time to answer all those who come inquiring. And for the record, I am Varouj."
Yes, I met Varouj, the famous Varouj, sitting on a chair next to the fridge watching OTV, making sure every detail is mastered to perfection. Thirty-four years of expertise, passion and love
And the food started landing on the table:
The fattouch was fresh and simple, lemon and sumac mixed with a selection of crunchy vegetables. Hummus was just simple: a straightforward and tasty hummus with no sophistication and no added flavors. I enjoyed it to the max. Roast beef is served in slices, eight slices of roast beef mixed with pistachio and fat. As good as it could be. The stuffed vine leaves have a homey feel to them that's unique. A thin tender vine leave filled with a tender mix. A good one. The labneh was homemade as well, like all the rest, but it was too dull for my taste; more f like cream cheese than the labneh we know, I wasn't amazed by it. Bemye bel zeit took me back down memory lane, I'd forgotten how it tasted since my grandma last cooked it ten years ago. If you like authentic Lebanese food and preparation, bemye is a must try. The mouhammara was not bad, I didn't like the texture too much, it was done the Armenian way but I honestly prefer Mayass' one.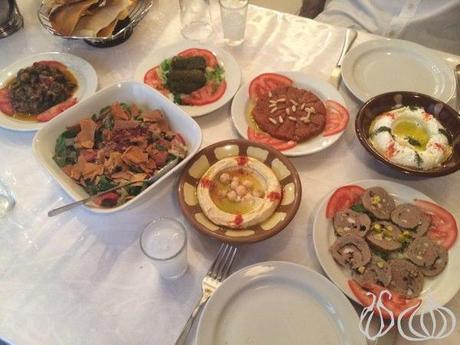 I remembered what my wife told me more than year ago: "Varouj didn't impress me much".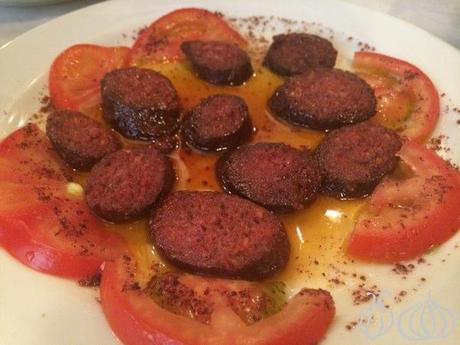 After the starters, you'll have to call Varouj and ask for the main plates. Mante, soubereg, chicken liver and soujok.
The soujok was sliced a centimeter thick and served in an oil bath surrounded with sliced tomatoes. Rich in flavor, it was good, juicy and tasty. I would personally prefer them with some tomato juice and less oil, making them unique and with an Armenian touch. Mmmm. But the best until now: the chicken liver, cut in little tiny bits mixed in oil and lemon juice; a premium mix of tenderness that I enjoyed so much. I was disappointed by the soubereg; it needs more life, more fun, more passion, more flavor. It was a cake of crunchy layers with a neutral cheese.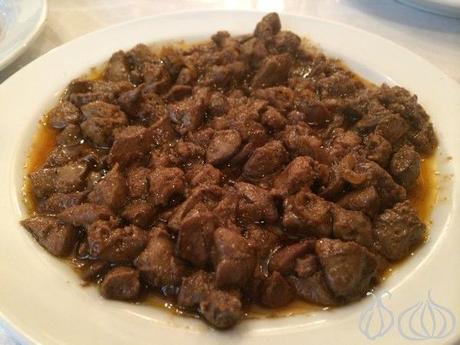 Best for last: Mante. On a large round plate was served a load of meatballs wrapped in toasted bread, floating in a mix of laban and tomato juice. This is Armenia's pride, one of the most famous dishes around, and it was good, not great. My favorite is still the one at Mayrig where the bites are crunchier, the laban a served cold and the tomato juice on the side can be added with moderation.
My personal remarks:
Service is too slow
The plates are too small and not changed if you don't ask
I was expecting food to amaze me: it was good, not great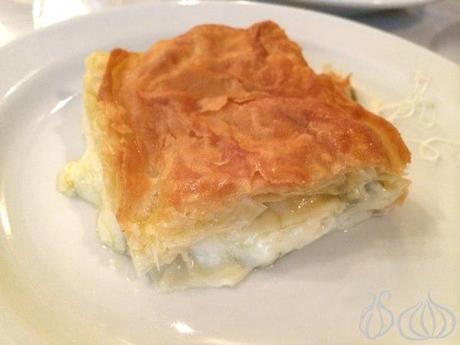 I was scared to annoy Mr.Varouj so I tried to stay as discrete as I could, taking notes calmly and asking for everything with a smile and a polite tone. That is Varouj, I finally did it and can stop thinking about it. Now I know what it is and know what to answer if asked which is the best Armenian in town. It's not right to make comparisons. Varouj is not Mayrig, not Onno and not Mayass, Varouj is a mix of Lebanese and Armenian served in a Lebanese-style restaurant.
 When I asked for the bill, Varouj came himself and asked for 85,000L.L. No bill, no receipt, that's his personal accounting way depending on the customer's look and attitude.
 I enjoyed my lunch, or maybe the experience behind it, and left with a smile on my face.
























Pages  [
1
]  [ 2 ]