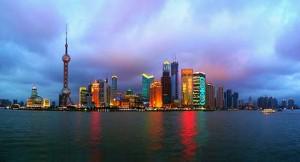 Image via sxc.hu
Are you a person who is interested in learning one of the most challenging languages in the world? Well, just like the Arabic, Japanese, and Korean languages, Chinese is considered to become one of the most difficult languages to learn. However, to those who find passion and dedication to learn this language, along with proper education, learning Chinese language will become easier to learn than you expected.
Since there are inspired people who wants to formally learn Chinese language, famous cities in China like Shanghai prepares Chinese courses that fits to a learner's choice. Aside from the typical language courses available in other languages like the standard, general, and intensive courses, Chinese language has other options of language courses available to those who has another type of needs. Let's take a glimpse of the following courses below.
Summer Programs for Juniors and Teens
When  young learners learn Chinese in Shanghai, they will have the opportunity to be part of the best summer camps available for them. If they are kids and teenagers aging 7 to 18 years old, they can learn the traditional and modern Chinese language in a fun and easy-to-learn approach.
Summer is the best time to learn the language, especially that Chinese people gives reverence to their own language.
Work Experience Program
What makes this Chines course superbly recommendable is that it is a combine a Chinese course with an unpaid internship. It is a course arranged to learn Chinese in its listening and speaking conversational skills. This skill is greatly applicable for the internship you will soon start after finishing the course. And of course, your knowledge with Chinese language will aid you in your daily living when you reside to any parts of China.
Private Tutoring Courses
Private tutoring courses are applicable to Chinese learners who want to acquire learning in a more personal and focused approach. Advantages of this Chinese course renders flexible course schedule and locations, there are only 50 minutes consumed every lesson. And the best part is that its learning pace and content are both in accordance to a learner's request.
Long Duration Chinese Courses
To learn Chinese language in long periods of time makes learners create opportunities for their career development in all its aspects. They give room to learn not just the language of China but they also welcome to learn the nation's culture, tradition, and social standards.
The course consists 30 group lessons in a week, and half of its lessons are focused in the listening and speaking skills in English. The other lessons are divided to let learners learn the Chinese characters and teach them how to read and write them. All these lessons are applicable to strengthen a person's conversational skills in the Chinese language.
So, are you ready to learn Chinese language in an easy-to-understand manner? Choose to learn Chinese in Shanghai and you will avail the mentioned various Chinese courses. You will not just learn the "Sleeping Giant's" native language but you will get to have an understanding how their culture and society functions aaccordingly!