Blogging Marathon# 66: Week 1/ Day 3 Theme: 3 Veggies that are Fruit Dish: Vankaya Perugu Pachadi For the final day of this week's theme '3 veggies that are fruit', I have a dish made with eggplant -- you know I can't miss an opportunity to try and post a new recipe with my favorite veggie. I watched this yogurt based eggplant dish being made on a Telugu cooking show.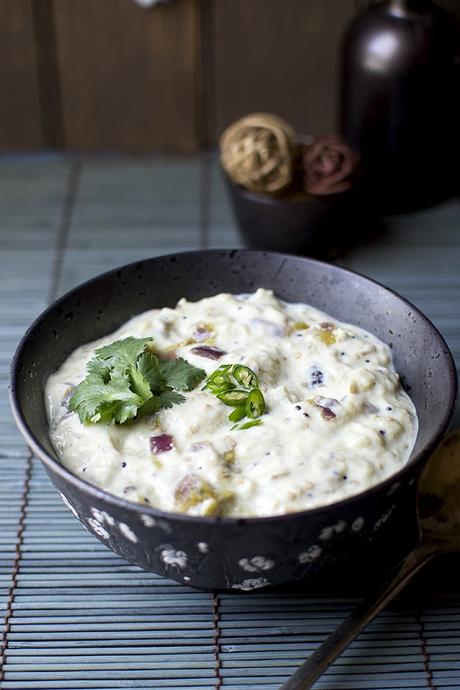 I planted a few eggplant saplings in my backyard this year and they just started to flower and grow. My daughter counts the flowers and the tiny eggplants everyday. Hopefully I'll have more eggplant dishes for you this summer.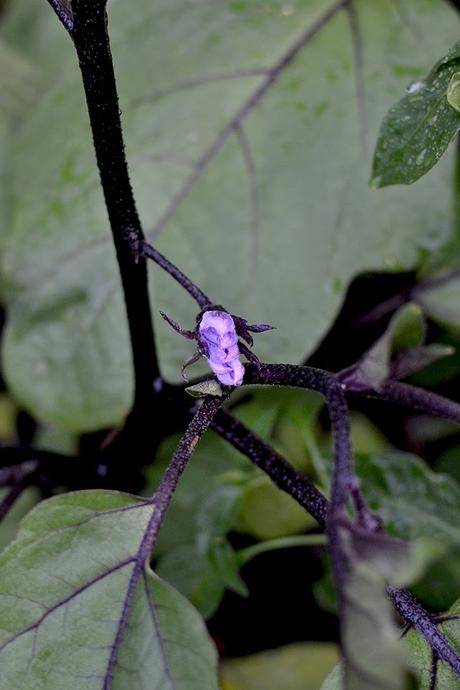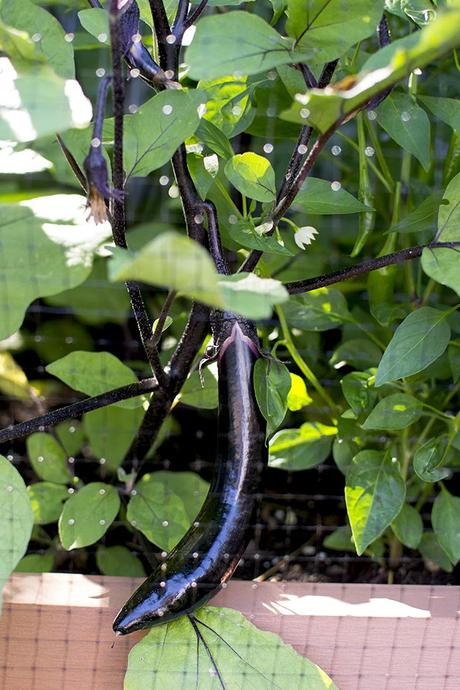 Perugu pachadi or yogurt based chutney can be made with a variety of vegetables like onion, tomato, cucumber, spinach, eggplant and so on. I rarely make yogurt based dishes at home, but this eggplant based one was too tempting to pass on.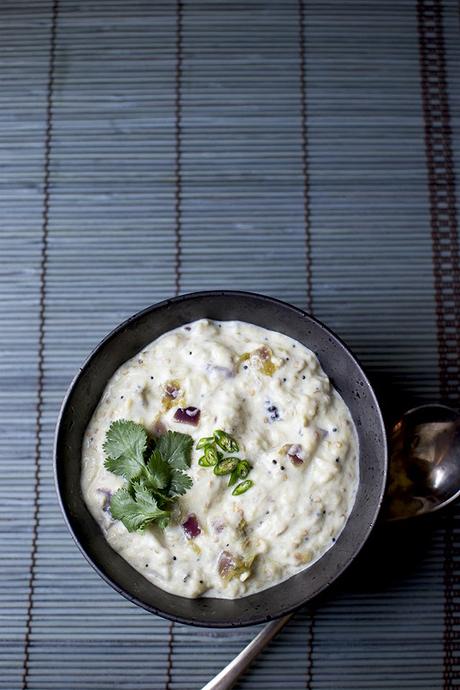 This dish is rather simple, roasted eggplant is mixed into a spiced yogurt mixture and that's it you have a delicious side dish for roti or rice. The only time consuming part of the dish is roasting the eggplant, once you have that done the whole dish takes just a few minutes to finish.

Vankaya Perugu Pachadi Ingredients:
1

Small Eggplant

1

Small Onion, finely chopped

2~3

Green Chilies, finely chopped

1 cup

Yogurt, whisked well

2tsp

Oil

1tsp

Mustard seeds

1tsp

Chana dal

1/2tsp

Urad dal

1~2

Dry red chilies

A pinch

Asafoetida/ Hing

¼tsp

Turmeric

8~10

Curry Leaves

To taste

Salt
Method:
Roast the eggplant until tender inside and the outside is blistered either directly on the stove or in the oven (at 425F for 30~35 minutes). Let cool slightly, peel and coarsely chop the flesh.
In a pan, heat oil, add the mustard seeds, chana dal, urad dal, red chilies and asafoetida. Once the seeds start to splutter, add curry leaves, green chilies, turmeric and the chopped onion.
Once the onion turns slightly soft, add salt and turn off the heat. Stir in the chopped roasted eggplant and mix well.
Finally add the whisked yogurt and mix well. Adjust the seasoning and serve with rice or roti.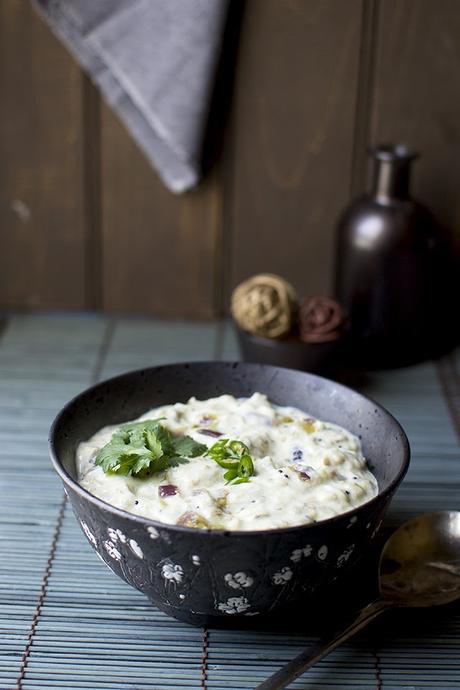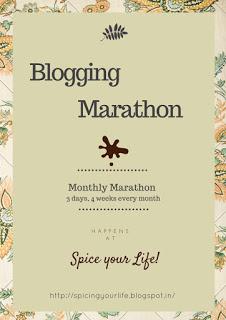 Lets check out what my fellow marathoners have cooked today for 
BM# 66
.