The day is finally here.  What day am I talking about?! Friday of course and to sweeten the deal for this weekend we will be having a cold front.  I'm mainly just hoping for rain I can't even remember the last time it rained in Joburg.
I'm not the biggest fan of dessert, but when those cravings hit you got to try and make something scrumptious for that sweet craving and this is what I came up with.  This is a wonderfully smooth custard like dessert that's naturally sweetened and just amazing.  Be sure to give it a try.
VANILLA CUSTARD – serves 2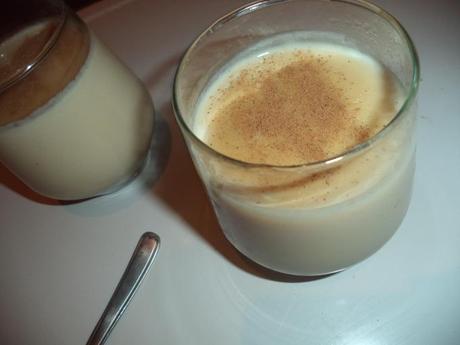 Ingredients
2 cups non dairy milk
2 tsp vanilla extract
3 tbsp maple syrup
2 tbsp cornstarch
chocolate shavings for top – optional
Directions
In a small saucepan pour in 1 1/2 cups of milk and vanilla extract.  Bring to simmer over medium heat.  Add in the maple syrup and keep whisking.  Taste and adjust sweetness.  In a small bowl mix the remaining milk with the cornstarch and slowly pour into the saucepan.  Keep whisking until thickened.  Pour into two cups and refrigerate for an hour or more.  Serve with chocolate shavings.