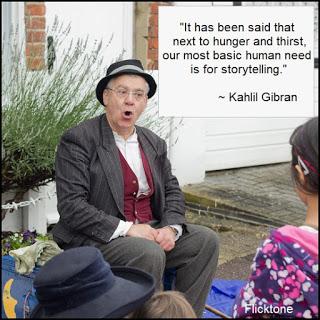 Photo by Flicktone via Creative Commons
I teach at
USI
within the
College of Nursing and the Health Professions
as a gerontologist with a decade of experience.
However, I spend over
three decades
previous to that as a student and teacher in the field of humanities.
I am hyper vigilant about how storytelling informs my understanding of aging.
Storytelling is not limited to the work of raconteurs.
People consume stories through a variety of media: print, film, art, music, dance, and so on.
Humans are primarily storytelling animals.
"It has been said that next to hunger and thirst, our most basic human need is for storytelling." Kahlil Gibran
Fortunately, the editors of the premiere scholarly journal 
The Gerontologist
 (published by the GSA: The Gerontological Society of America) have for several years included reviews of films that focus on issues of aging.
The Gerontologist now makes their film reviews viewable without a subscription
Just recently, 
The Gerontologists
 have made several of these reviews public*.
You can now access these reviews about films that depict aging issues. How?  By going to 
this page
 on Terra Nova Films.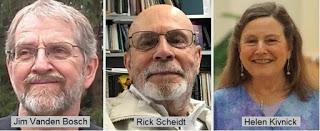 GSA Film Reviewers and Their Editor
The reviews published by 
The Gerontologist
 are penned by Jim Vanden Bosch (
Terra Nova Films
) and Rick Scheidt (
Kansas State University
). Helen Kivnick (
University of Minnesota
) edits their reviews.
What kinds of films do Vanden Bosch and Scheidt review?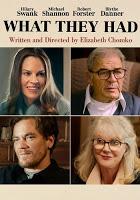 Released 2018
Primarily they review feature films that most readers have heard about--such as 
Going in Style
 (2017)--starring actors most readers have seen in previous films--in this case Michael Caine, Morgan Freeman, Ann-Margaret, and Alan Arkin.
Here is another example.
The Gerontologists
 published Vanden Bosch's review of 
What They Had 
(2018) in their August 2019 issue.
This film stars Hilary Swank, Michael Shannon, Robert Forster, and Blythe Danner, who are family members responding to the matriarch's increasing memory problems.
You can read the first part of Vanden Bosch's review through Terra Nova Films' 
website
. After a few paragraphs, you can follow a link to the
full review.
Check out Terra Nova and view their catalog
I encourage you to explore Terra Nova's webpage, because they are doing great work in depicting aging and elderhood in complex and nuanced ways.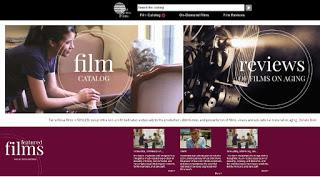 Visit www.terranova.org
Terra Nova's "About" page offers this brief history/vision:
"Terra Nova Films creates produces, distributes, and presents films and videos on aging and elderhood. When the company started in 1981, it was dealing with mainly one film; now it handles more than 300, with a client base of more than 10,000, randing from colleges and universities to community groups and senior centers. And now, as the aging population in many countries is rapidly expanding, Terra Nova continues to be a leader in the use of visual storytelling to help people understand, value, and traverse the human experience of elderhood." 
Gerontology includes the work by those who tell stories and those who study storytelling
Gerontology is an interdisciplinary field that brings together researchers from health care, social work, sociology, psychology, and economics with great frequency.
Human beings, at our core, are storytelling animals. And people like Vanden Bosch and Scheidt recognize the power that film has for telling stories about the aging process.  Like novels, essays, and poems, films help us ask:
"How can we--alone and together--address
the challenges and opportunities of aging?"
And to tell the truth, people are interconnected throughout the lifespan, so this work is important to people of all ages.
*
Regarding the closed nature of scholarly journals:
Scholarly journals are typically require a subscription to view. University libraries provide free access for their student, faculty, staff, and administrators. If you want to read scholarly journals about aging and any other area of interest, contact your local university library to learn how you can pay a reasonable annual fee for access to the vast data bases of dozens if not hundreds of journals. 
Related: 
Coming of Age in Films: Book Review
What They Had: Film Review
Go Screagle Pride: Gero Classes I Teach at USI
A List of 200 plus Films about Aging