ChristianNews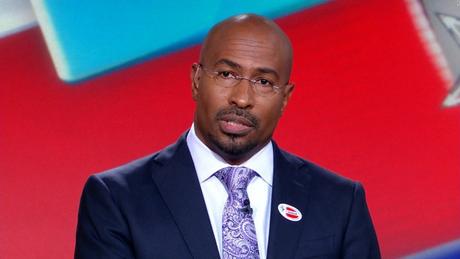 CNN commentator, Van Jones wasn't buying what Donald Trump was selling Tuesday night during his State of the Union speech.
"Let me just say, master salesperson, he used all of those stories really well," Van Jones said on the network Tuesday night. "He was selling sweet-tasting candy with poison in it."
 He then criticized the president for implying that immigrant children are gang members, calling it "completely unacceptable."
"Many of these gang members took advantage of glaring loopholes in our laws to enter the country as illegal, unaccompanied, alien minors and wound up in Kayla (Cuevas) and Nisa (Mickens') high school," Trump said during his speech.
 But Jones disagreed. "What he said — no. What he said about those young people, he implied — and he did it deliberately — that Dreamers are gang members," Jones said.
.@VanJones68 on President Trump's #SOTU address: "He was selling sweet tasting candy with poison in it" https://t.co/uXi9y7GKeG

— Anderson Cooper 360° (@AC360) January 31, 2018