…Rodarte Spring 2012….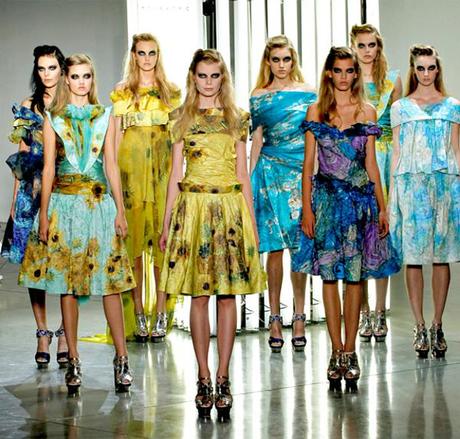 It's another Wednesday, and the sixth edition of my "Design Under the Influence" column on La Dolce Vita! I'm sharing a few bits of trivia about Van Gogh's painting The Starry Night, and its influence as seen in decor and music. While researching the post, I came across Rodarte's Spring 2012 collection, in which the designers were inspired by famous Van Gogh paintings: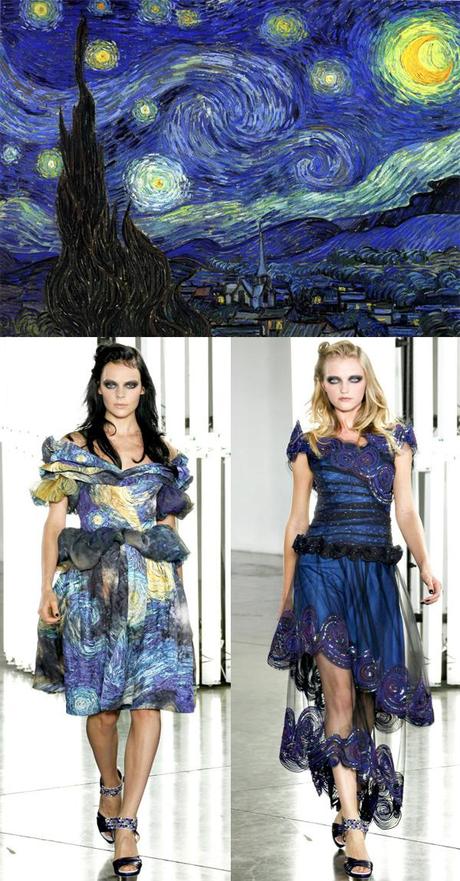 The Starry Night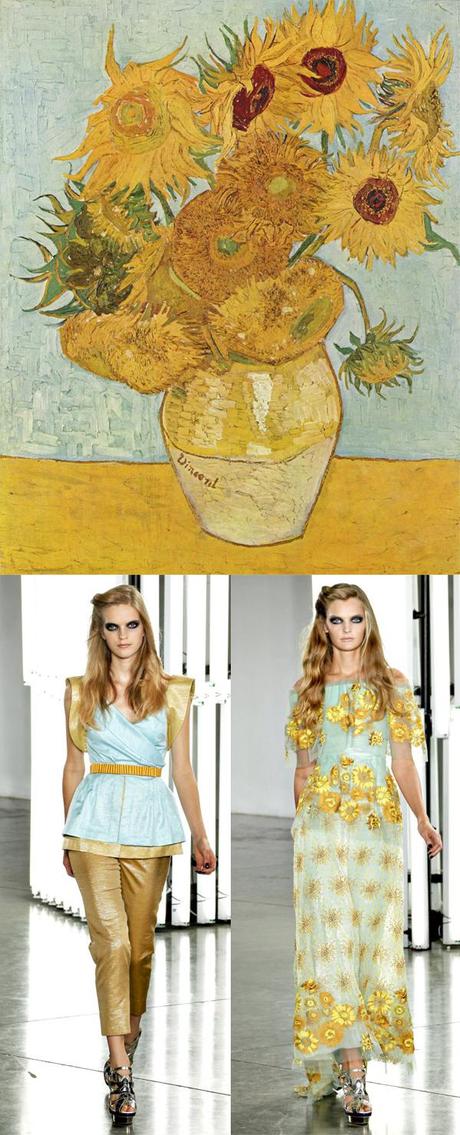 Vase with 12 Sunflowers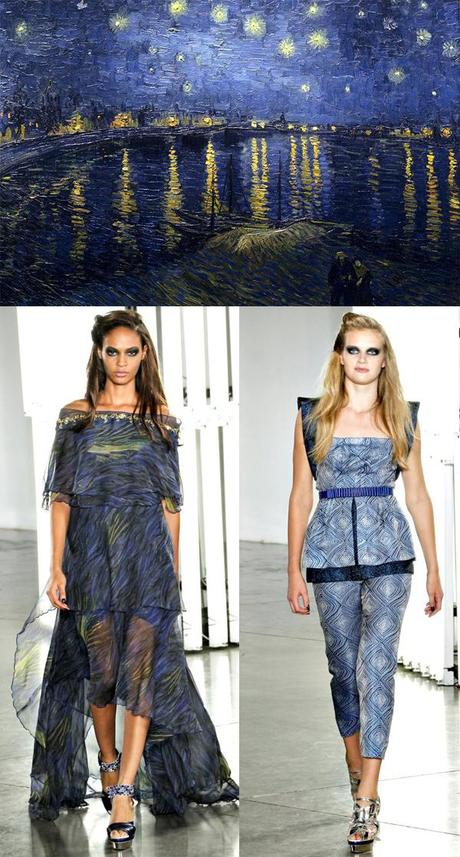 Starry Night Over The Rhone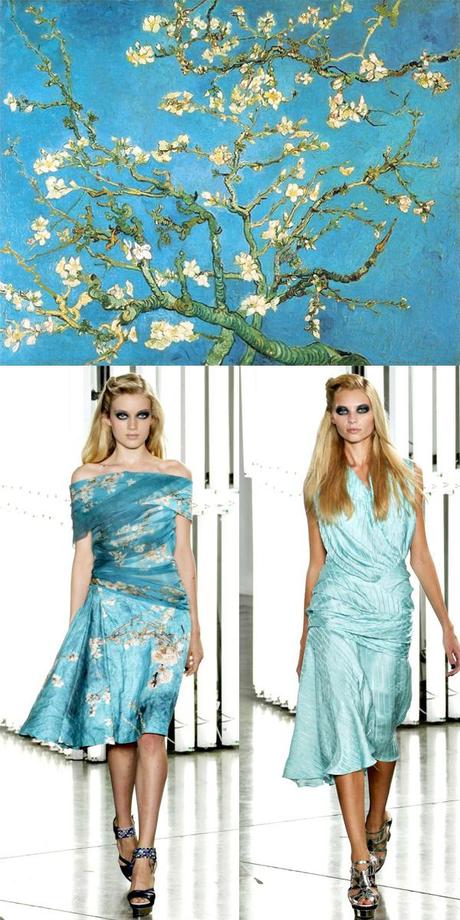 Almond Branches in Bloom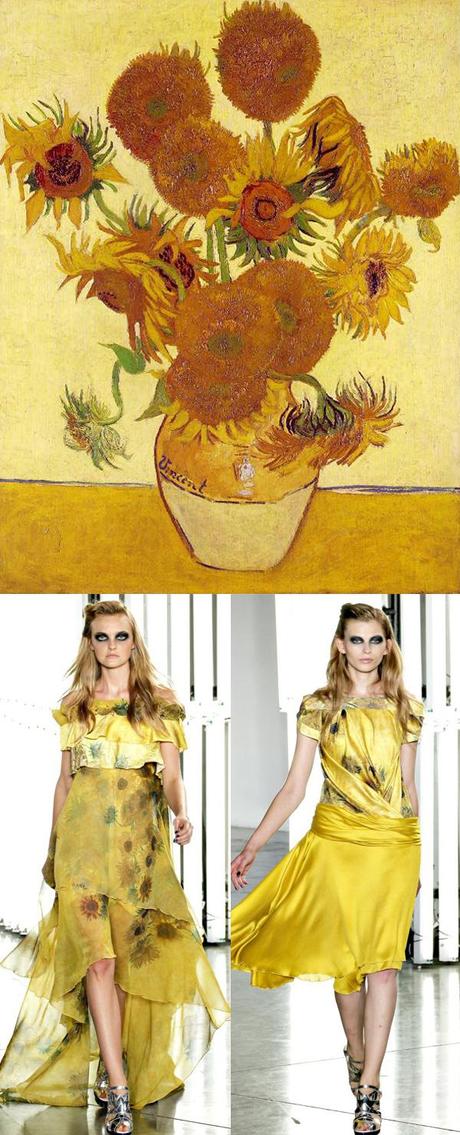 Sunflowers in Gold
For a bit more Van Gogh influence, don't miss my column on La Dolce Vita today!