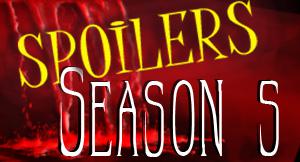 Here's a new spoiler from EOnline in an answer to another question about True Blood.
Gail in Canton, Ohio: Love all the True Blood spoilers you've been giving us! Any more?
Vampires will have something else to fear besides werewolves, the sun and silver in the upcoming season of True Blood. This new dude is way, way worse. He's…a redneck. And an anti-vampire one at that. This hunter will be a recurring character on T.B.'s new season, so he'll likely be raising all kinds of hell, like killing vamps and taking others prisoner. Want to hear the best part? His name is…wait for it…Joe Bob. You're welcome.
With a name like "Joe Bob," I wonder if he's from Hot Shot? Unfortunately, we'll have to wait until June to find out.