After announcing SteamOS on Monday, and the Steam Machines on Wednesday, Valve have unveiled the final element of their bid to bring PC gaming to the living room… The Steam Controller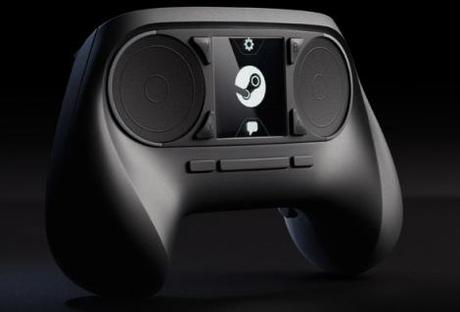 The controller reminds us the Xbox version but it is quite different to that of other consoles. The most prominent elements of the Steam controller are its two circular trackpads which are very sensitive and clickable.
Steam gamers, who are used to the input associated with PCs, will appreciate that the Steam Controller's resolution approaches that of a desktop mouse.

 
Sounds good, hm?  Aye, but we need to give it a few spins to pass judgment. Let's proceed…
The Steam Controller is built around a new generation of super-precise haptic feedback, employing dual linear resonant actuators. These small, strong, weighted electro-magnets are attached to each of the dual trackpads. They are capable of delivering a wide range of force and vibration, allowing precise control over frequency, amplitude, and direction of movement. It is a higher-bandwidth haptic information channel than exists in any other consumer product that we know of. As a parlour trick they can even play audio waveforms and function as speakers.

 

So far so good… Rumble tech is one of the basic technologies in a console controller. It seems like Valve is trying to take things into the next step. Always a good thing.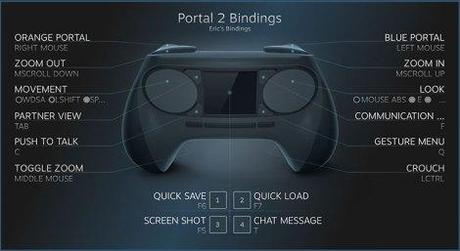 In the center of the controller is another touch-enabled surface, this one backed by a high-resolution screen. The screen allows an infinite number of discrete actions to be made available to the player, without requiring an infinite number of physical buttons. The whole screen itself is also clickable, like a large single button.
The Steam Controller was designed from the ground up to be hackable. Just as the Steam Community and Workshop contributors currently deliver tremendous value via additions to software products on Steam, we believe that they will meaningfully contribute to the design of the Steam Controller.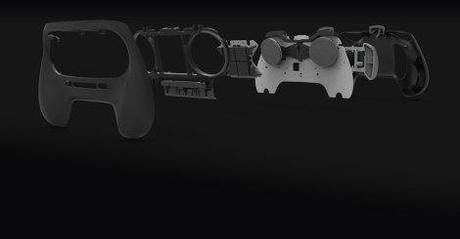 And here's a little detail that we need so bad in today's world. Openness.
Valve is going the way of the free, we'll see if this road will end in a ghost town on Route 66 or on a grassy knoll overlooking a more free and fun world, time will tell.
I will grab myself one of the Steam Machines, that's for sure.
N.