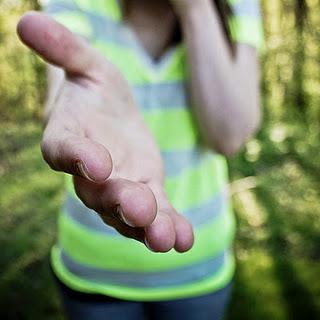 Tales from Windmill Fields has started an Expat Blog Hop. Each week, she asks expat bloggers a question that they then compose a post about before linking back to Tales from Windmill Fields to share with fellow expats.
A new topic is given to bloggers each Friday and the posts are published each Thursday. Things have been a bit hectic here as of late, so I'm playing a bit of catch-up. Here's #6 with 7, 8 and 9 soon to follow.
This week's assignment: Share with us links, books and resources that you have found indispensable since moving to your expat country.
Online - There is a wealth of excellent links for expats in the Netherlands, all of which I have listed in the Links tab on the blog. For me, the most valuable were Expatica (though I urge you to stay off the forums as they are poisonously negative) and Insego Smart Expats. Since I've been here, Expat Arrivals has also come about and built up an excellent collection of resources.
In Print - Luckily for expats in the Netherlands, there are a slew of indespensible print resources as well. The Holland Handbook is an excellent and thorough guide and well worth the price. Buy the most recent edition or one that is only a year old. Any older than that, and you'll be getting really outdated information
Other excellent print publications are ACCESS Magazine, The Holland Times, and The Xpat Journal. They're filled with news, crucial information for expats, travel ideas, tips and advice, and information on the Netherlands and all things Dutch.
Groups and Clubs - ACCESS NL is a God-send for those expatriating to the Netherlands. They offer workshops on a variety of topics, counseling, a quarterly magazine, a help desk, an army of dedicated volunteers, and one-on-one assistance. It's a great place to go for help, information and to get involved.
Meet-up.com is another great place to find like-minded expats nearby and get involved in something you enjoy. I, personally haven't made much use of this resource, but I know many expats who have and have benefitted greatly from it.
There are also Internatioanl Women's Contact groups all over the Netherlands: Amsterdam, The Hague, Breda, and Eindhoven are a few that come to mind. American Women's Clubs, Toastmasters, Irish Women's Clubs and more can also be found throughout the country. There's also the group Living with a Dutchie that caters to those of us with Dutch partners.
These groups can be found online. Expat fairs like Expatica's "i am not a tourist" Fair held each year in Amsterdam or the annual Feel At Home in the Hague International Fair are great places for finding groups like these and more.
Most Valuable Player - For me, the most valuable resource has been the International Women's Contact Utrecht. Luckily I heard about it before I even moved and my first year membership was paid for as a wedding gift. I attended my first event three days after coming to the Netherlands.
At that event, I met several wonderful women who introduced me to still other wonderful women. They made me feel at home instantly and I realized that I was not alone. I got involved immediately hosting events, volunteering, teaching workshops, and taking a slot on the Board as the editor of the bimonthly newsletter.
I attended dogs walks, holiday parties, pub quizes, games evenings, coffee mornings, sewing circles, pumpkin carvings, Dutch language practice groups, lectures, crafting workshops and more events than I can name in one post.
These women told me where to shop to get certain things I was used to from the US or where to get the best deals. Or simply where to find the specific things I was looking for.
They gave me lists of international schools to apply to and supported me when I decided to create my own company.
I got advice on performance opportunities, language schools and lessons, getting my US diplomas accredited, dealing with being so far from home, having a Dutch partner... My vet, my doctor, my dentist, my midwife were all recommended by fellow IWCU members and I'm extrememly pleased with each one.
The sooner you get your hands on any one of these resources, the better off and happier you'll be. In their own way, each of the resources listed above have been a tremendous help to me since moving to the Netherlands and I believe that they've all contributed to my level of comfort and happiness here.
Use whatever resources are available to you and don't ever be afraid to ask for assistance. The creators and volunteers behind each item listed above have been where you are now and are more than happy to lend a helping hand.
What resources have been most helpful to you in adjusting to your host country? Please share in the comments.
Photo: GrowWear, Flickr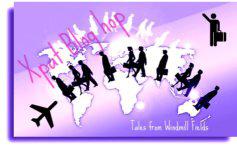 Click on the badge to see what other expats have to say.


Did you enjoy this post? Subscribe via rss feed or email to catch the latest from Clogs and Tulips: An American in Holland.
©2011, Clogs and Tulips: An American in Holland. All rights reserved. On republishing any part of this post, you must provide a link back to this original post