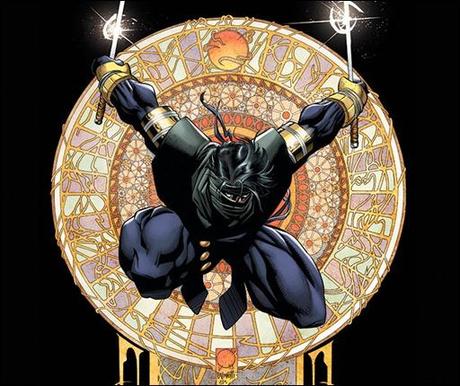 Press Release
Valiant is proud to announce that the first-ever hardcover collection of Mark Moretti and Joe Quesada's Ninjak is getting even bigger! Now clocking in at 200 pages, Valiant Masters: Ninjak Vol. 1 – Black Water collects the definitive origin and debut solo adventure of super-spy Colin King's masked alter ego – plus an exclusive compendium of more than than a dozen rare and never-before-seen Joe Quesada pencils and process art direct from the Valiant vaults! Re-presenting Ninjak (1994) #1-6, #0, and #00, get ready for an unparalleled look inside the series that sent shockwaves through the original Valiant Universe!
Codenamed Ninjak, Colin King is gifted with a brilliant mind and lethal training in the world's most dangerous fighting techniques. Both will be put to the ultimate test as he is drawn into a globe-spanning mission to apprehend Dr. Silk, mastermind of the WEBNET terror network, before the mysterious weapon known as "Black Water" goes online. From the British Isles to the land of the Rising Sun, Ninjak is about to leave an indelible imprint on the Valiant Universe – or die trying.
The second in Valiant's new line of hardcover collections spotlighting the best of the original Valiant Universe, Valiant Masters: Ninjak – Black Water is an action-packed piece of comics history, and features art by one of the most acclaimed artists in the history of the medium, Joe Quesada, and an all-star cast of Valiant's classic talents. On February 27th, he who dares, wins – only in Valiant Masters: Ninjak – Black Water!
And for an exclusive look inside this collection, pick up the Valiant Masters: 2013 FCBD Showcase Edition – in finer comic shops everywhere this Free Comic Book Day!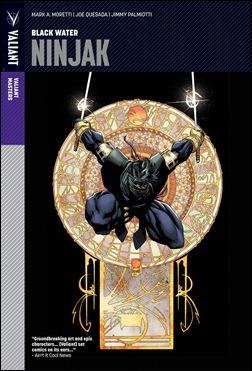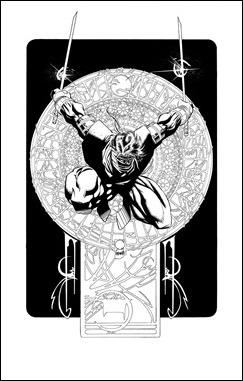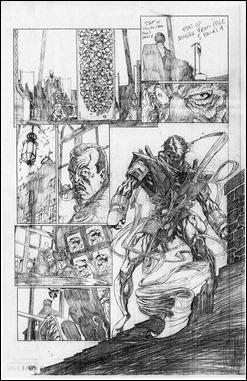 VALIANT MASTERS: NINJAK VOL. 1 – BLACK WATER HC (DEC121275)
Written by MARK MORETTI
Art by JOE QUESADA, MARK MORETTI and More
Cover by JOE QUESADA
$24.99/Rated T+/184 pgs.
Collecting NINJAK (1994) #1-4, #0, and #00
ISBN: 978-0-9796409-7-1
ON SALE 2/27/13 (FOC 2/11/13)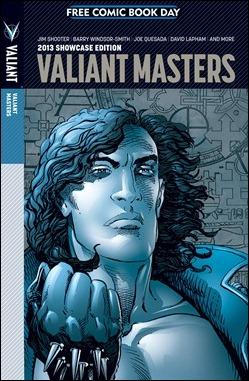 VALIANT MASTERS: 2013 FCBD SHOWCASE EDITION (JAN130050)
Written by MARK MORETTI, JIM SHOOTER, BARRY WINDSOR-SMITH, and MORE
Art by DAVID LAPHAM, BOB LAYTON, JOE QUESADA, BARRY WINDSOR-SMITH, and MORE
Cover by BARRY WINDSOR SMITH
FREE/T+/32 pgs.
ON SALE 5/4/13 (FOC 2/18/13)
- The Comic Book Critic
If you're new here, you may want to subscribe to my RSS feed. Thanks for visiting!