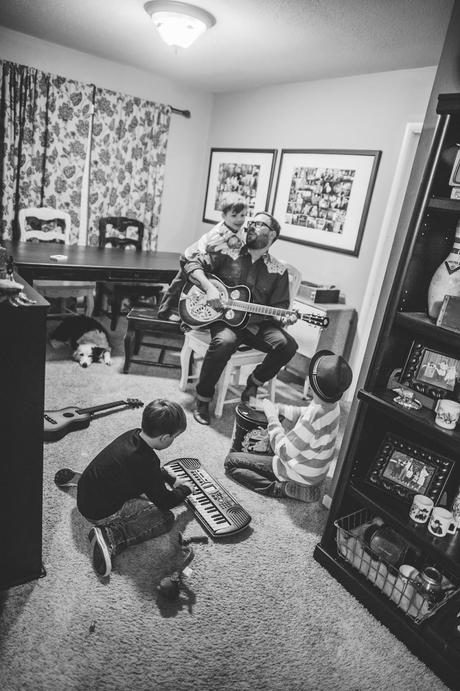 The Family Band
We are not Valentines Day people. The kids get some candy at school, my parents (as they do for every holiday) get gifts for everyone, but that's about it! My wife & I have never really done Valentines, it's just not something that has ever appealed to us. (Trying not to sound like one of your annoying pretentious faceboook friends! You know the one I'm talkin' about "I don't celebrate the commercialization of my love by the card companies!") We just spend a lot of time together since we work together & we do what we want when ever we want so every day is like valentines. All that being said we do use any excuse at all to spend time together. As a gift last week my wife gave me the wink to let me know it was okay to buy a beautiful guitar I have had my eye on for a long time.
   My geek dad dreams came true the other day when they boys came home to see it & Jayden pulled up a can to show me how he could keep the beat with any song I played. When we started to play (& he kept perfect time) the other two come running in with a keyboard & little guitar to play as well! I'm trying not to show my excitement but they were totally into it as we sat & played bluegrass songs I was pretty much in heaven! Best Day Ever.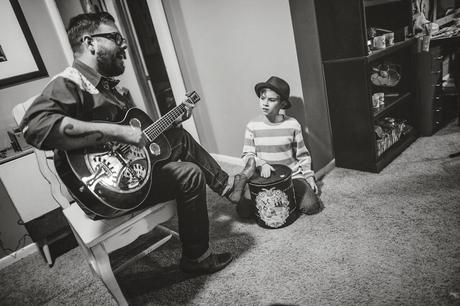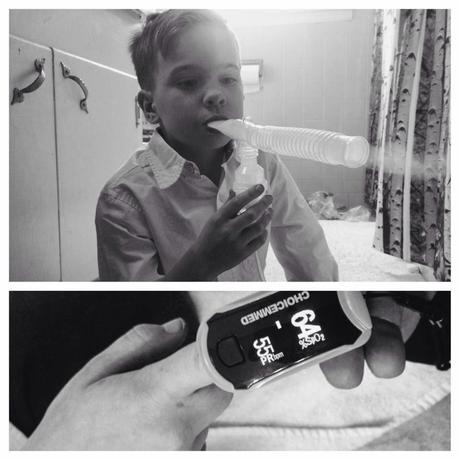 Jayden will be 11 tomorrow, February 15th, so we have had a trip to the Oklahoma Science Museum on the books for a while. It was supposed to be a family trip until today when Zion got in the car from school & was white as a ghost! That sheet white, ashy gray lips, & sunken in eyes that screams "Death Warmed Over". Getting him home we fired up a breathing treatment & checked his vitals. If you know anything about O2% then you know from the photo he was about 3 shades of up creek without a paddle. Zion's asthma & weak lungs are a constant worry but he has been so good for a long while now with only a few little attacks but today he had me worried there for a second! Breathing treatments, steroids, some smart water & we were right as rain… as much as can be expected anyway. Both he & my youngest are starting to look/feel sick so we tried to roll with it! They can just go to grandma's house while mom, Jayden, & I head to the museum for birthday fun! Day saved! No sooner did we come to that idea did I look over & Jayden looked like… well…. take a look…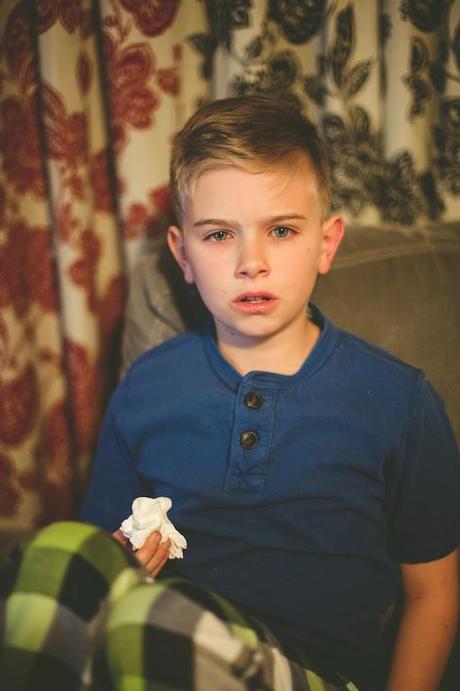 From Fine to Sick In 30 Minutes Flat! A New House Record!!
  Yeah, all of a sudden it hit him! Watery eyes, the nose, the tummy, & a head ache. A big dose of medicine later we will see how things look in the morning. We may be hanging at the house for our 11th birthday. A good night sleep will tell I guess. I hope all of you are staying warm with the weather the way it is in the east. It was snowing & a for a week didn't get above freezing but now it's in the 60's. with the 70's on their way next week. Crazy Oklahoma weather. Anyway, happy Valentines Day from us to you!