It's Friday! It's Friday!
What are your plans for the weekend? Anything fun?
We've got (another!) weekend packed with volleyball tournaments, soccer & basketball...but, believe it or not, I'm looking forward to it!
I'm hoping to get a little time to work in my planners, too...I've already got a head start on next week and Valentine's Day!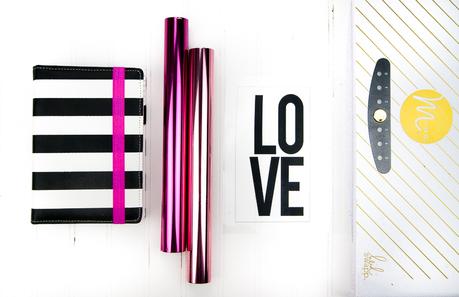 I put together a little Minc-able dashboard printable for my Memory Planner...just to dress it up my week a bit...
After printing out my dashboard on a sheet of Heidi Swapp acetate (with my laser printer!), I ran it through my Minc with both Hot Pink & Pink foils...and punched holes using my Heidi Swapp Memory Planner hole punch...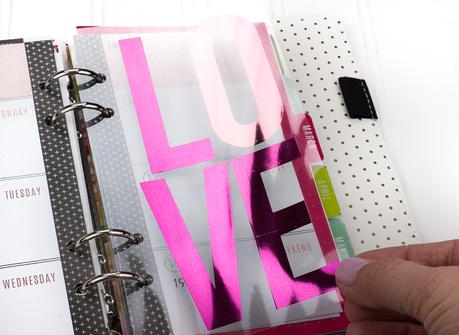 ...and it looks so good!
It's the perfect little insert!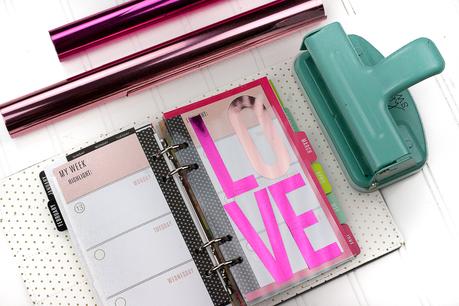 Here are the .pdfs if you want to make one, too!
  6x8 Planner PDF by Maggie Massey on Scribd
  Personal Planner PDF by Maggie Massey on Scribd
I've included .pdfs for both the 6x8 and the personal-sized Memory Planners...and I've put them onto 8.5x11 sheets to make printing easy.
All you need to do is print these out onto acetate, vellum, regular old paper, etc. using your LASER PRINTER (or print them on your ink jet and have them copied at your local copy shop), place your foil color(s) of choice over your design and run it through your Minc! Easy peasy.
Never heard of the Heidi Swapp Minc? Or are still confused as to what I'm talking about? Click HERE...
Thanks so much for stopping by!
Have a great weekend! And don't forget to tag me @maggiemassey on Instagram if you make a little dashboard for yourself!
SUPPLIES: Heidi Swapp Minc, Hot Pink Foil, Pink Foil, Heidi Swapp Acetate Sheets, Heidi Swapp Memory Planner Hole Punch