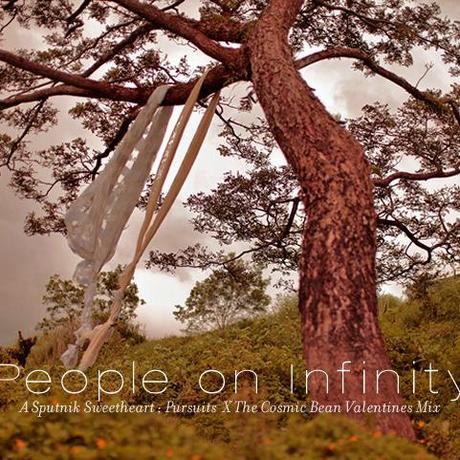 Happy Valentine's day everyone!
I guess this post is to commemorate my return to music blogging eh? As promised, this is my V-day Playlist for 2012. It took me the whole day to sort the songs–both old and new. And no, this won't be all folk or all pop songs. It's a menagerie of songs with different tunes but all pertaining to one emotion–and that is of being in love.
I'm getting a bit rusty at music curating (or maybe I didn't really have the talent for it?)  But nonetheless, you'll find something for yourself in this list. I'm posting 2 more Valentine's mixes later (if my internet connection improves). I have yet to hook up to a direct download link, so in the meantime, just click the songs on a new tab and download them!
Reactions to this mix? Yay or nay? Tell me what you think about it!
♫ Bloom – The Paper Kites
♫ Something About You Girl – Tahiti 80
♫ Ágætis Byrjun - Sigur Rós
♫ My Favorite Book – Stars
♫ Falling In Love At A Coffee Shop – Landon Pigg
♫ Let's Get Lost – Beck and Bat for Lashes
♫ Digital Love – Daft Punk
♫ Love 2 Love – Damage
♫ She's Got You High – Mumm-Ra
♫ Music Sounds Better With You – Stardust (Eat More Cake Remix)
♫ Flightless Bird, American Mouth - Iron and Wine
♫ Figure 8 - Lovers
♫ Make You Feel My Love - Adele
♫ Edge of Desire - John Mayer
♫ I and Love and You - The Avett Brothers
♫ With A Girl Like You - The Troggs
♫ Two Doves – Dirty Projectors
♫ It's Only Time - The Magnetic Fields
♫ Don't Break My Heart – Kate Walsh
♫ Will You Still Love Me Tomorrow – Amy Winehouse
♫ One Evening – Feist
♫ You Make My Dreams – Hall & Oats
♫ Let's Stay Together – Margie Joseph