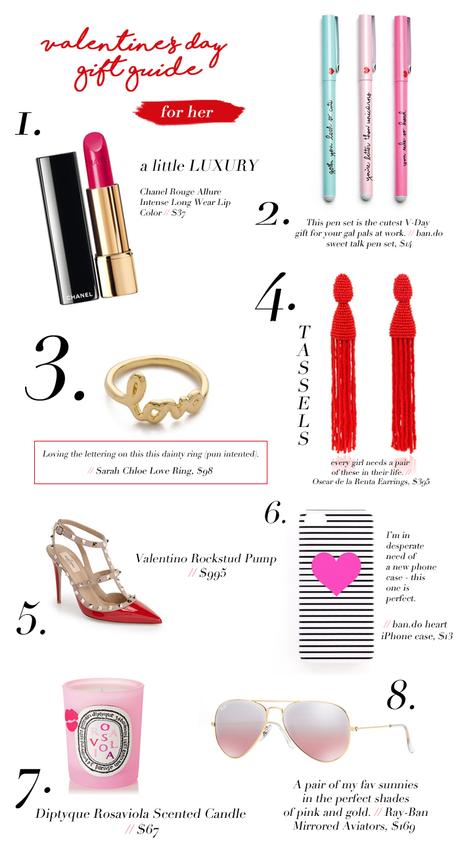 1. Chanel Lipstick // 2. ban.do Pen Set // 3. Sarah Chloe Ring // 4. Oscar de la Renta Earrings // 5. Valentino Rockstud Pump // 6. ban.do iPhone Case // 7. Diptyque Candle // 8. Ray-Ban Sunnies
Hate it or love it, cupid's holiday is right around the corner. I personally fall somewhere in the middle, I neither love V-Day or flat out loathe it either, but one thing I definitely love is the excuse to receive, and gift cute presents. With so many cute Valentine's Day appropriate options out there, choosing a gift for your gal pals or for yourself couldn't get any easier. A few of my favorite gift ideas perfect for the holiday are below:
A girl can never have too many cute PJ's and this heart printed pair is absolutely adorable.
The perfect gift for your girlfriends at the office.
Opt to wear this sweatshirt for a casual Valentine's Day outing – and best of all, it's cute enough to wear the rest of the year!
The cutest confetti heart print wallet .
You'll reach for this nail polish in the perfect shade of nude-pink for every manicure.
VALENTINE'S DAY GIFT IDEAS //