Thought you might want a cute idea for a Valentine Card. This is one my daughter ma

de for me last year.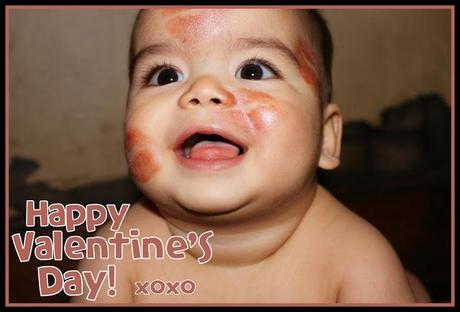 Who wouldn't love one of these and so easy to m

ake
With plenty of lipstick on kiss your cutie all over the face. (Your cut

ie doesn't have to be a baby)
*Snap some pictures. 
*Download to your computer. 
*Use any editing program and add a

sweet Valentine message.
(I Like PicMonkey)
*Then if you have a printer just print them off. If you don't have a printer you can order them online through Walmart, Sams or Costco

for inexpensive