Today, we're sharing with you the latest collection of Jenny Yoo for Spring 2019. The fashion designer created an utterly romantic collection of bridesmaid dresses that will make every bridesmaid look effortlessly gorgeous and stylish. All of the dresses are craftily instructed with soft layer of luxe chiffon, sleek crepe, soft tulle and a new playful floral print to create a lavish mix of textures. The chic shapes ensure the most flattering and feminine fits, embracing every woman's body. Get lost in the beauty of the following creations and choose your favorite one!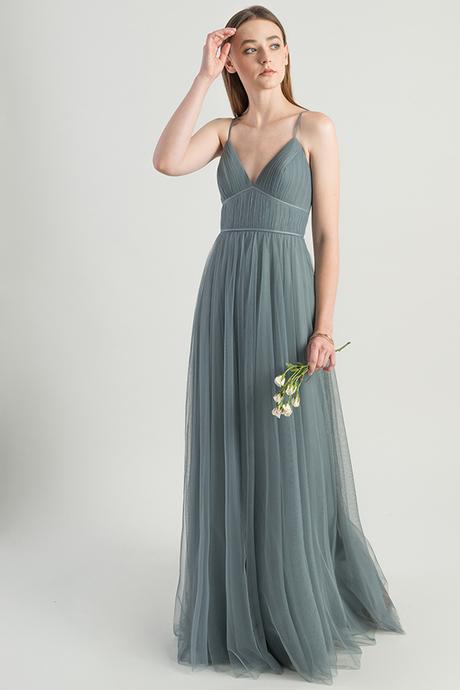 Photography : Marcy Castelgrande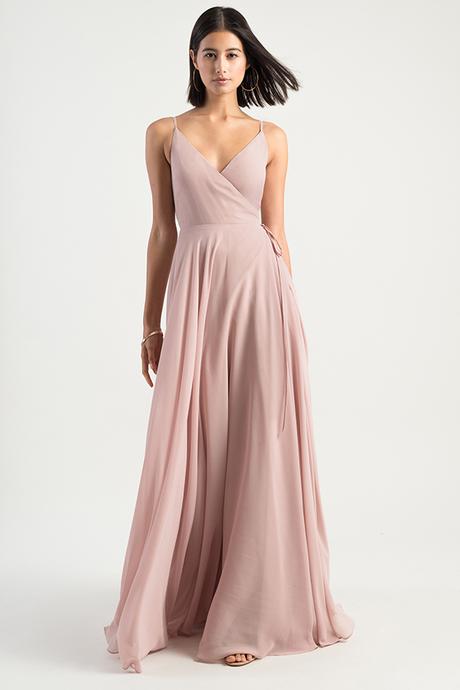 Photography : Marcy Castelgrande
About Jenny Yoo Collection: "Jenny introduces sculpted femininity, dramatic lines, custom embellishments, and luxe fabrications to define her latest 2019 collection of contemporary gowns. Presenting flirty silhouettes that are clean, balanced, and radiate a soft glamour through every style's impeccable tailoring that create a modern twist on tradition.
Jenny by Jenny Yoo, for the undeniably playful bride, is abundant with whimsical details of dimensional beading, illusion panels, delicate piping, and eye-catching embroidery. These gowns exude a preppy romance. They also feature plunging necklines, architectural open backs, and lightweight ball skirts that flow and twirl, as effortlessly as the bride who wears it. Combining techniques of layered organza and intricate sheer boned bodices, the silhouettes range from ultra-modern fit and flares to voluminous A-lines. Continuing a long-standing partnership with wedding giant BHLDN, an exclusive curated collection of Jenny by Jenny Yoo gowns will hit all locations in early spring. Each innovative style is inspired by a youthful and sophisticated sweetness brought to life by texture and shape."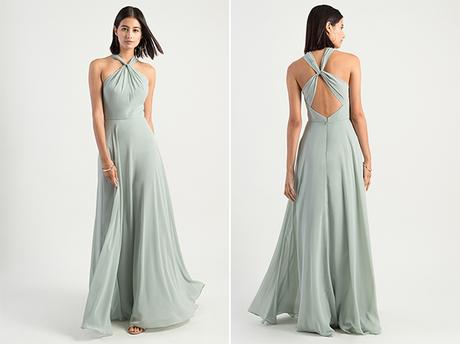 Photography : Marcy Castelgrande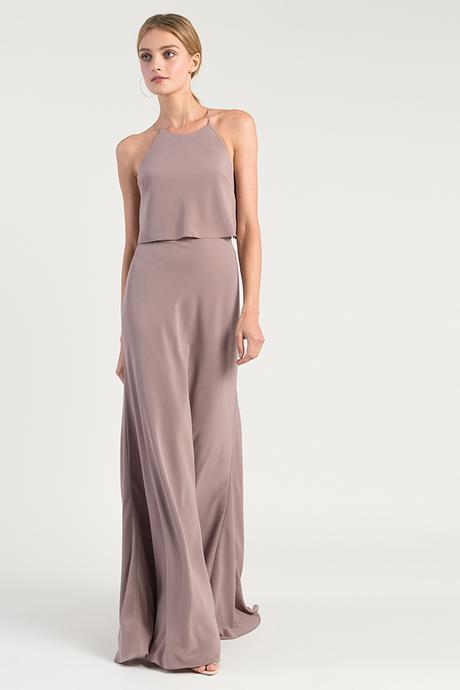 Photography : Marcy Castelgrande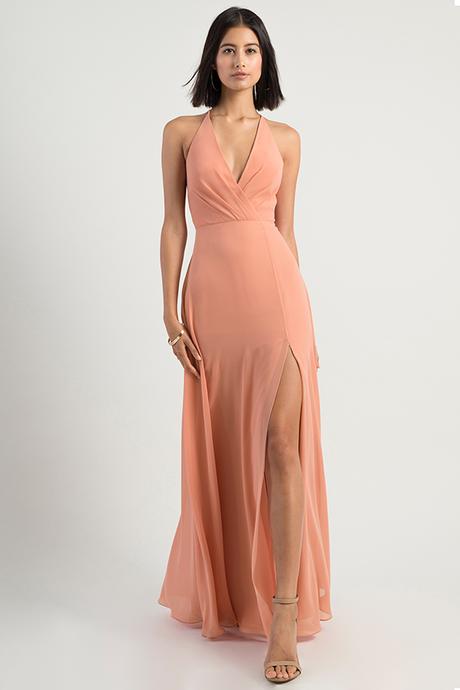 Photography : Marcy Castelgrande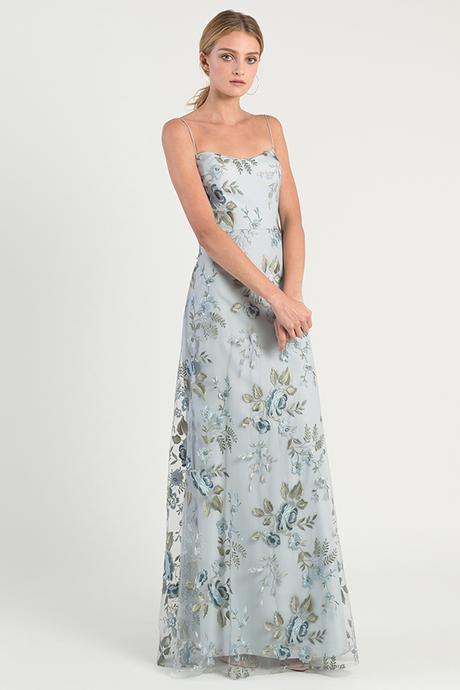 Photography : Marcy Castelgrande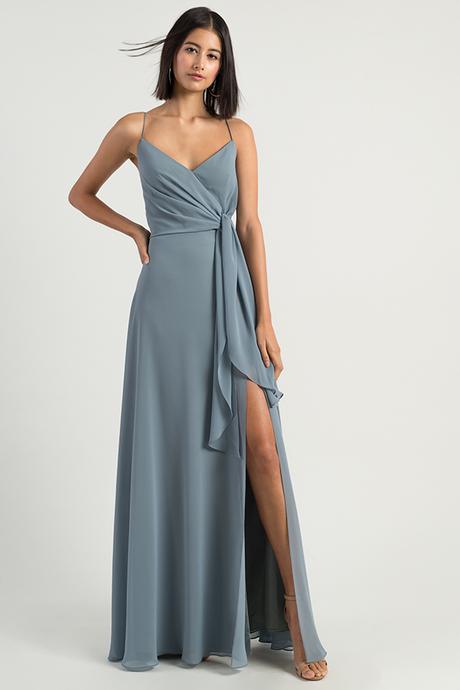 Photography : Marcy Castelgrande
 "This season's bridesmaid collection maintains Jenny Yoo's iconic clean lines and flirtatious cuts, but explores a fashionably fresh mix of unexpected details in coveted fabrics. Each gown is craftily constructed with soft layers of luxe chiffon, soft tulle, sleek crepe, and a new playful floral print to create a lavish mix of textures. With an unparalleled array of beautiful colors, Jenny elevates 2019's palettes with sunset chiffon hues, rich French Blue velvet, and soft knit crepe shades of Quartz and Mineral. Expect fluttering sleeves, sultry slits, and the highly anticipated wrap dresses. The chic and statuesque shapes ensure the most feminine and flattering fit with halters, deep necklines, low backs, and statement ties. Working directly with those closest to the bridesmaid shopping experience, Jenny Yoo has designed eye-catching styles, exclusively for powerhouse retailers, Bella Bridesmaids and BHLDN."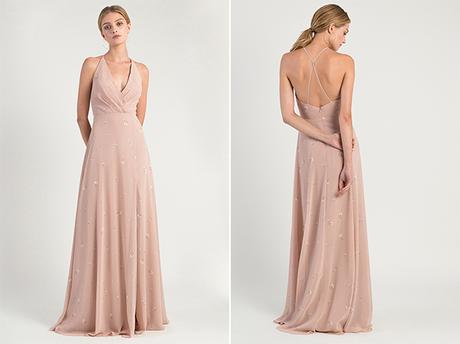 Photography : Marcy Castelgrande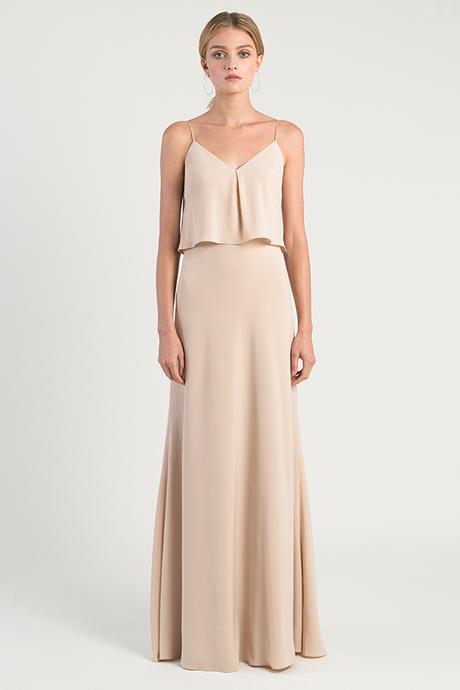 Photography : Marcy Castelgrande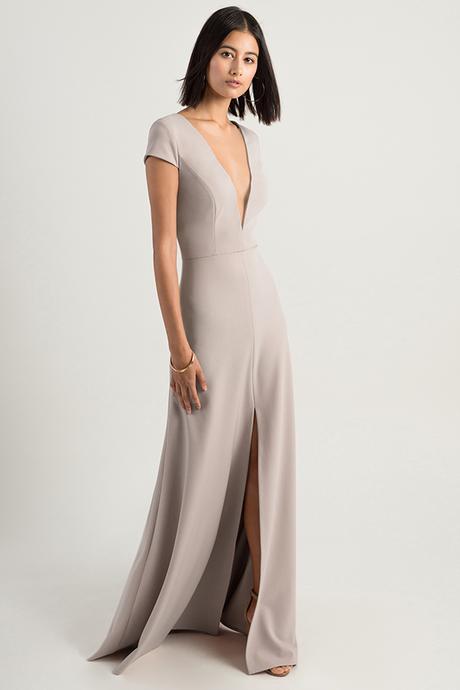 Photography : Marcy Castelgrande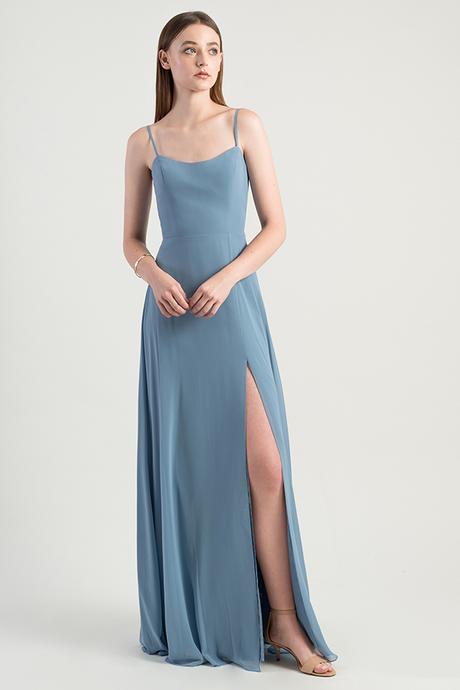 Photography : Marcy Castelgrande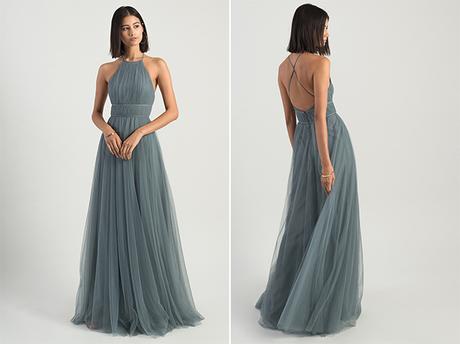 Photography : Marcy Castelgrande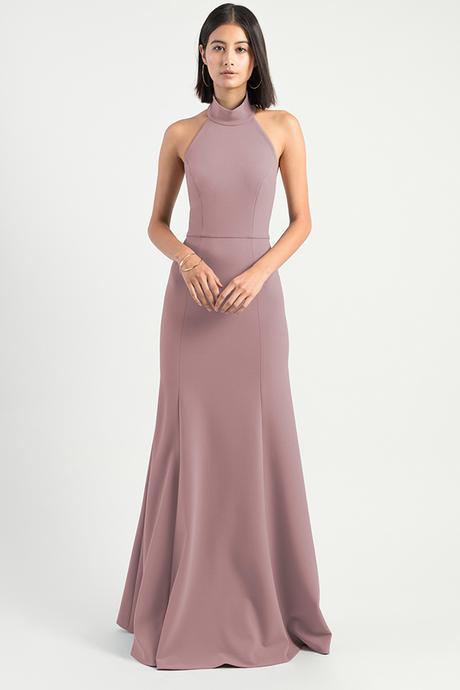 Photography : Marcy Castelgrande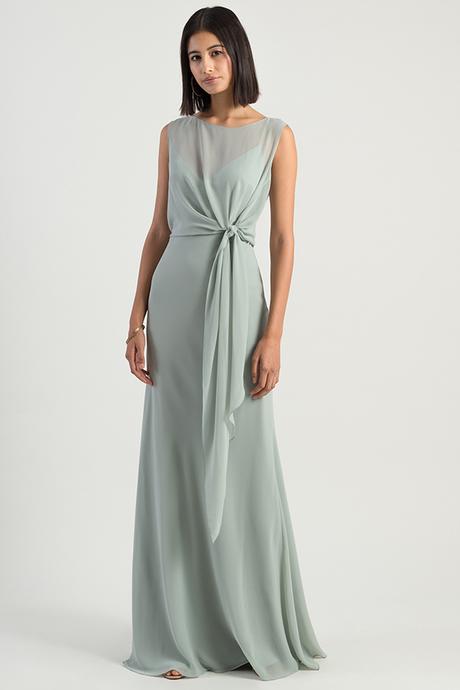 Photography : Marcy Castelgrande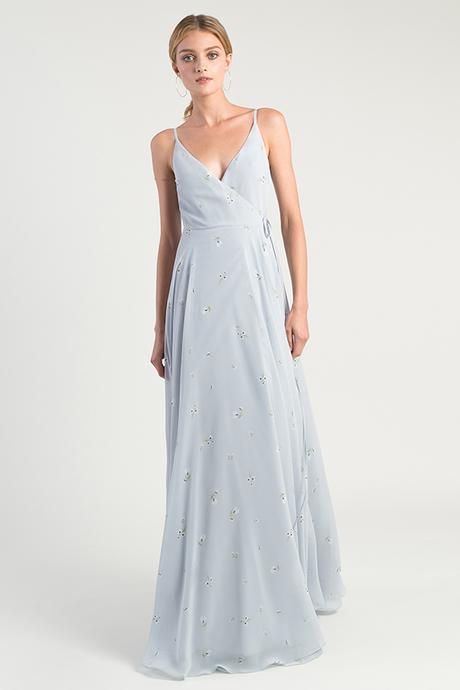 Photography : Marcy Castelgrande
"Jenny Yoo's eponymous, elevated, and utterly romantic bridal collection highlights gorgeous details like mixed media, custom artistry, and one-of-a-kind opulent lace. Designing into luxe, European fabrics, Jenny focuses on a refined elegance of clean and linear silhouettes that add depth with sweeping trains and surprising V backs. The alluring Reina gown embodies the 'sculpted femininity' of the collection with a plunging neckline, light as air skirt, and a luxurious French lace bodice. Creating subtle glamour, Jenny conceptualizes airy combinations of shapely silks, chiffons, and lofty organza that exhibit a suite of polished bridal gowns, both understated and breathtaking. Designing with today's bride in mind, Jenny Yoo has teamed up with the ultra-stylish Lovely Bride, to develop an exclusive capsule collection boasting a statement draped back and ethereal ball gowns."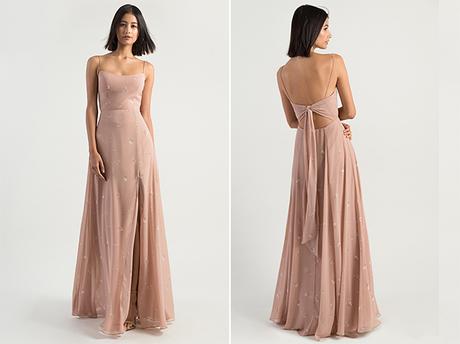 Photography : Marcy Castelgrande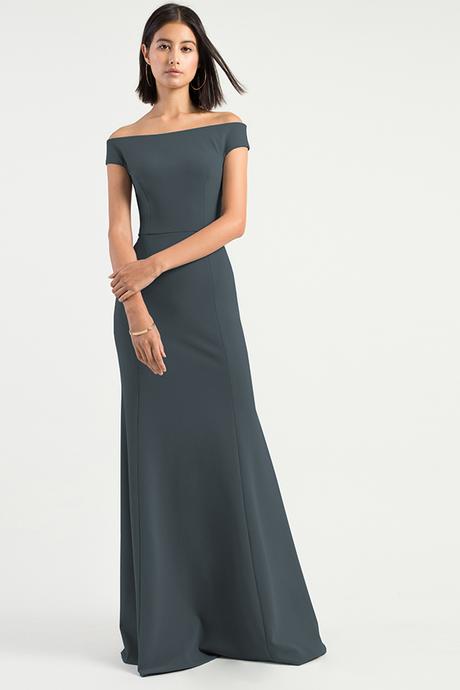 Photography : Marcy Castelgrande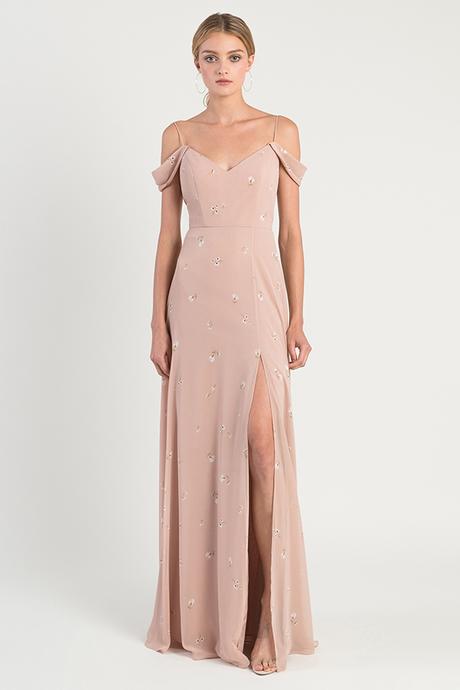 Photography : Marcy Castelgrande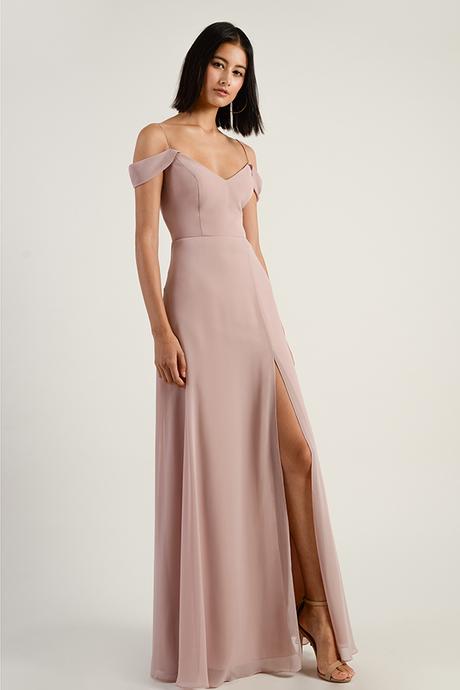 Photography : Marcy Castelgrande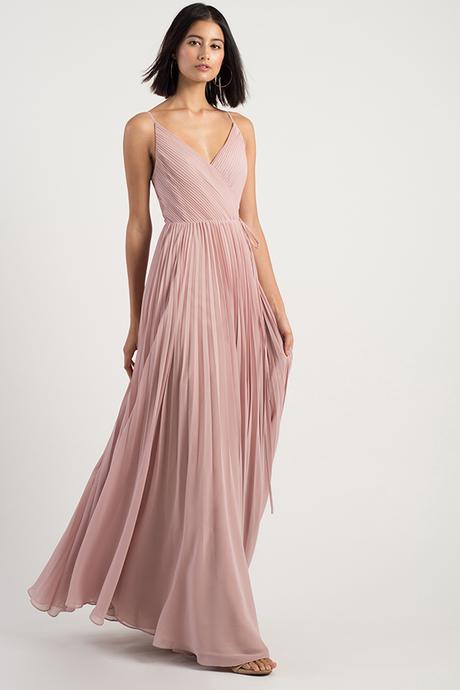 Photography : Marcy Castelgrande