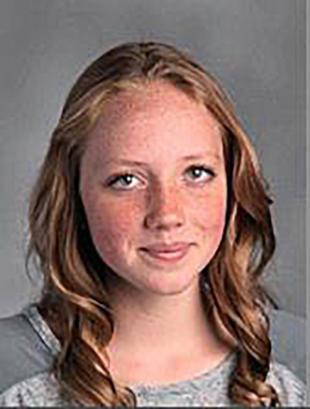 Adelaide Clinger, 12, a student at Centennial Junior High, died in an accidental shooting at her Kaysville home. (Davis School District)
Deseret News
As the investigation into the accidental shooting death of a 12-year-old girl inside her Kaysville home finishes, some new details have been unveiled in a recently released search warrant.
Adelaide Clinger, who attended Centennial Junior High, was accidentally shot and killed inside her home, 1941 Cooper St., on Nov. 23.
Kaysville police have released very few details about the shooting. But according to a search warrant filed in 2nd District Court, officers discovered upon initial investigation that "adults in the home were examining handguns."
Clinger's father placed a loaded 9mm handgun in his pants pocket, the affidavit states. That's when a 10-year-old sibling "accessed the firearm and discharged the firearm," striking Adelaide.
It was unknown Wednesday whether the case would be turned over to the Davis County Attorney's Office to be screened for any possible negligence charges.