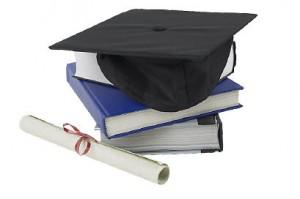 When you earned your bachelor of arts degree, you may not have been quite sure of what you were going to do with it. The intent of the degree is that it will allow students to explore a range of subjects, some of which may be familiar, and others that may be entirely unknown. In the end, the hope is that college graduates receiving the degree will leave school with a more well-rounded education than they had upon entering. While a Bachelor of Arts Degree never guarantees a job, it may be a beneficial addition to a resume, especially for anyone looking to launch an online writing career.
Freelance Writing
Freelance writing provides both experienced and beginning writers with the opportunity to hone and improve their craft, while working from home. For some, this may be a hobby they wish to pursue, in the hope of eventually turning it into a career, while others are willing to put forth the effort to try to create a full-time career for themselves as a writer. It is important to understand that freelance writing work is independent contract work. While some of it pays, and the pay rates vary greatly, you will have to keep excellent records of your own earnings and file taxes on all of the money you earn.
Personal Blogs
Personal blogs provide aspiring writers with enormous flexibility. They can be a great tool for self expression, for trying to showcase a writing portfolio, or for working to create a niche for oneself as a writer. A personal blog can contain whatever a writer wants it to contain. Monetize a blog to generate income through sources such as Google AdSense. Other possibilities include putting a personal Amazon store on a blog. Unless you are using a blog to share articles in a field in which you have considerable experience or interest, and are likely to get recognition, this is probably something you'd do more for fun than anything else.
Self-Branding
A writer can brand himself with a personalized but professional website in which he details his areas of knowledge, job experience and other relevant information. In addition, a personalized website can also be a useful way to showcase examples of writing and offer potential clients a glimpse of their experience as an online writer.
Content Writing Sites
Content writing sites are designed to offer aspiring or experienced writers the opportunity to share their knowledge, explore different areas, and create well-researched, well-written fact-based content. Each of the different content sites has a different platform, a different audience they hope to reach, and a different sort of writer they hope to attract. They also offer different types of payment systems. Some offer revenue based on clicks on advertisements while others offer revenue based on actual page views. Some offer a flat fee per article and others offer a combination of the two.
Examples of content writing sites include:
Demand Media Studios
Suite101
Yahoo! Voices
wiseGEEK
About.com
Skyword
Constant Content
Helium.com
Other Freelance Writing Sites
Other freelance writing sites allow writers who are looking for online writing opportunities the chance to connect with specific clients for whom they can provide content. Each site may have its own method of payment, but one typical way is to offer payment based on the word count of articles. Assignments are based on the individual need of the respective clients. Writers are given instructions and guidelines so they can accommodate the client's exact needs. These sites include WriterAccess,Textbroker and oDesk.
It is possible to use your Bachelor of Arts degree to launch an online writing career. The people who have the greatest success with an online career, especially as writers, are those who approach this as they would a regular full-time job. Establish realistic work hours and create a suitable work environment. Successful online writers are dedicated and disciplined. They also learn to use social networking as a way to connect with people who have similar interests and will benefit from shared content.