When decorating a room or a space, one of the first accessories homeowners think of is a mirror. We all know that mirrors have the ability to make your space look bigger and brighter. Lately, one of the most common types of wall mirrors is a sunburst mirror. These mirrors are attributed to Louis XIV, famously known as the "Sun King". He chose the "Sun" as his emblem, as he had an intense love of the sun and its powerful rays! Sunburst mirrors are rapidly gaining in popularity. They come in variety of shapes, sizes, styles and materials. Light and warmth have a great ability to lift up our spirits, so we tend to incorporate decorative pieces in our homes that provide these ingredients for us.
If you're looking for a focal point for your space that's dramatic and eye catching, then this type of mirror will be an ideal decorating fixture. With the proper lighting it will give a great glow and it could just be the perfect work of art your room needs. With its colorless frame it will enhance any existing room decor you have. Whether your space is a hallway, bedroom, or living room, a sunburst mirror will make a great accent piece.
With all this natural light and a sunburst mirror attached to a walled fireplace mantle, isn't this room just fabulous! Can you just picture what the room reflection must be like?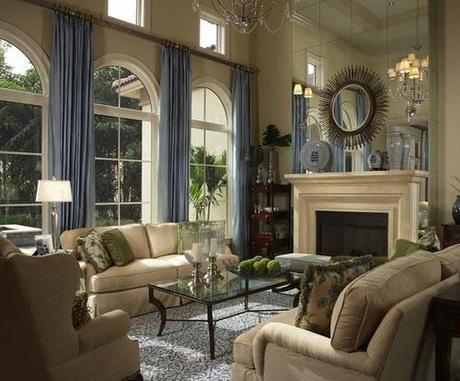 Hung on the wall and surrounded by picture frames, this sunburst mirror becomes an art display.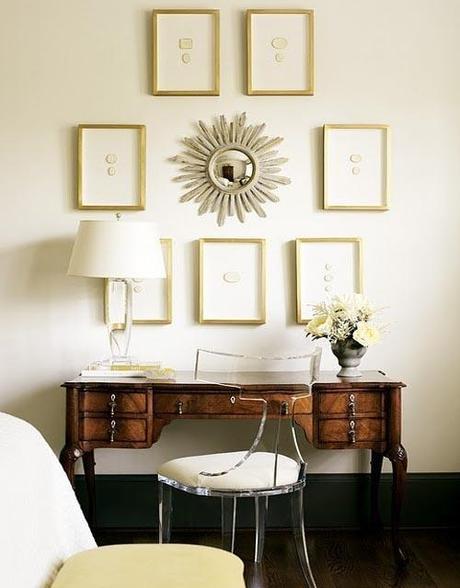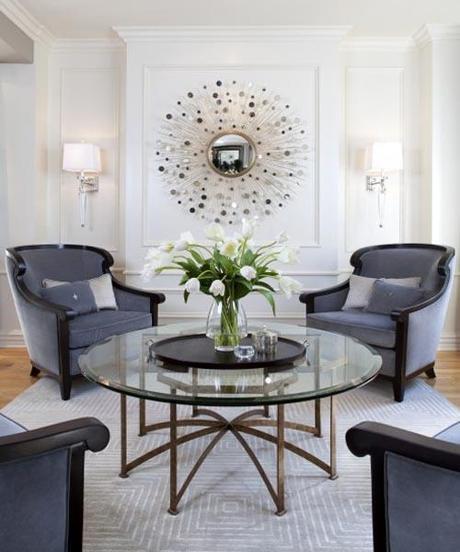 Via:
This sunburst mirror above the mantle is the focal point of this "tone on tone" room. The mirror certainly has a wow factor. It blends in with the ceiling detail and the chandelier just beautifully!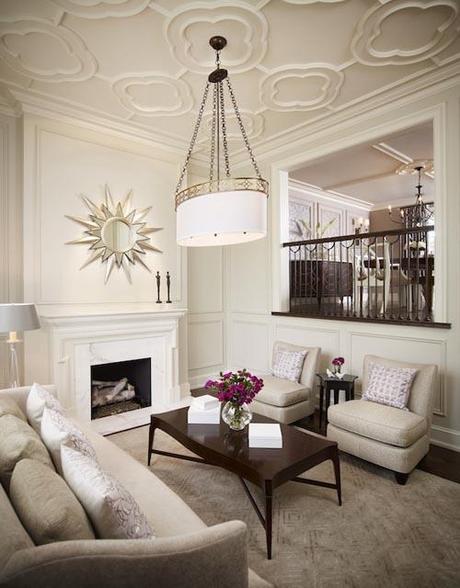 If your room decor is eclectic, a gilded sunburst mirror just may be the accent piece you need to finish your interior design project or renovation.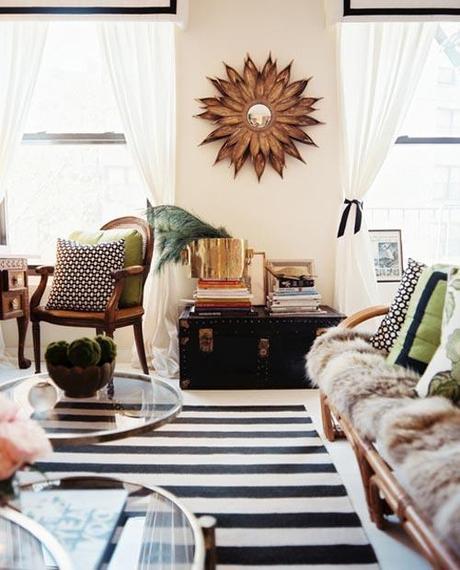 Sunburst mirrors come in a variety of sizes, making your decorating possibilities endless. If you like, you can group different sizes of them together.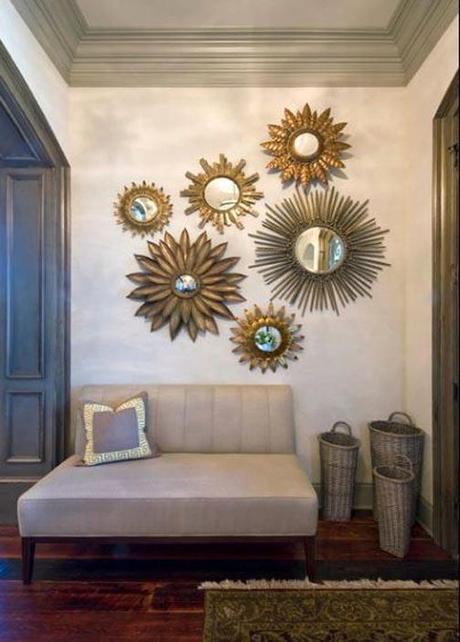 Via:
This modern version of a sunburst mirror comes in a variety of shapes and textures. They're just as beautiful as the classic ones and will suit any home decor you have.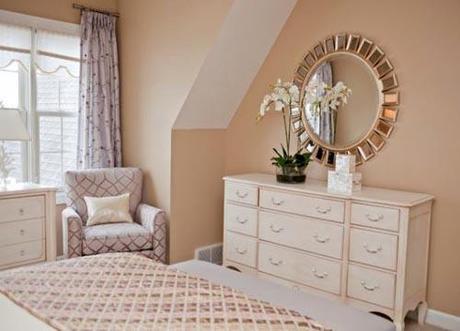 Sunburst mirrors add glamor to any room or space!  Whether they are hung alone or in a group, they'll add a touch of personality to your home.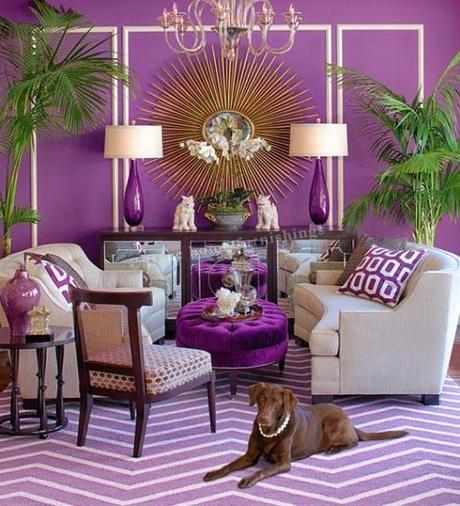 Via:
Where would you put your sunburst mirror? For me, it would be in the living room, the hallway, the bathroom…. well, you get the idea!
Simone