Hi Friends,
I hope you're having a fabulous day, truly.  I haven't been blogging much lately but really want to.  I have been so busy with new products and new ideas at The Etiquette Factory that it has really overtaken my time.  Here's what I would like to share with you today.
Use your resources!  As a homeschool mom, I am always so grateful for the freedom that comes with homeschooling our children.  The opportunities are truly endless.  This year, I am taking advantage of friends without abusing them I hope.  I took an inventory of the many friends I have and the gifts that they have been blessed with.  From that, I have come up with a couple of great activities that are truly blessing my son's school experience this year.
First, there is Mr. Heningson.  He is in his eighties and we go to church with him.  He is an amazing carpenter.  He can turn any piece of wood into an amazing piece of art.  I decided I would ask him if he would mind giving my son a lesson once a week for an hour on carpentry, woodworking, etc.  I wanted him to teach my son about all the different tools carpenters use, how to use them safely and help my son show his creativity through woodworking.  Of course I was expecting to pay him but as it turns out, Mr. Heningson absolutely refuses to take payment.  He says that he is so excited to be able to teach a young person these skills and that he is very lonely and Sawyer coming over once a week gives him something to look forward to.  What a blessing he is.  Since he won't take payment, I have been able to take him a few gift certificates, pies, etc that he doesn't seem to turn down so I don't feel so guilty.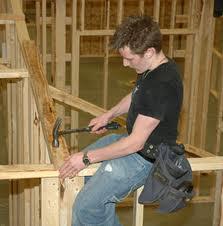 Secondly, one of my friends is a cardiovascular surgeon at a local hospital.  Because my son is so fascinated with surgery or like he says, "cutting on people" (yes I know this should worry me), we have set up a time that my son can go and interview him at lunch next week.  He has written 10 questions to ask him and is so excited for this opportunity.
I am recruiting and using other friends for other things which I will share later, but the point is, whether you home school or not, use your resources.  Our greatest resources are the people we know and the gifts and talents they possess.  Use the barter system.  I barter lots of things like I will give a family a free etiquette lesson in exchange for my son to get a free guitar lesson, etc.  Think of what you have to offer and then think of what you can barter with.  It's really a great way to expose our children to many things.
Have a great day!  Blessings to all.
Monica
a.k.a. Mary Manners