Bathrooms usually take up only a small portion of the entire house but they are considered to be very important. A bathroom normally has a pretty compact construction and that's the reason why it takes a good deal of money as well as planning and effort to carry out its renovation. If you are planning to work on the renovation project of your bathroom, brace yourself as a lot of work is lying ahead of you. In order to remodel such a bathroom, you may need to address a number of different areas including the plumbing, tiling, electrical structure and other installations.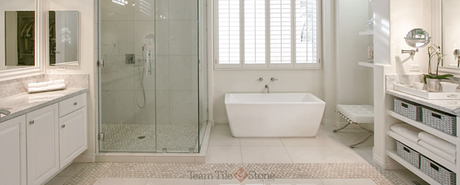 All of these things are confined within a sq. ft. area which is relatively smaller in comparison to the rest of your house. This kind of projects is often classified by experts as less efficient as only one task can be done at a time due to the tight and confined location of the room. There also is a need of smooth and even transition within every step involved in the project. In addition to the above mentioned issue, you also have to take care of the procurement and timely delivery of the right kind of material which is required for the project in order to complete the project within the proposed time frame. Getting the right kind of material for your bathroom can also be tricky. It is recommended to catch up with the latest trends and go for something cool like
lighted
mirrors
,
new rugs, etc. A few tips that might prove to be handy while you are working on such a project are described below in order to help you out while you are planning on renovating your master bathroom.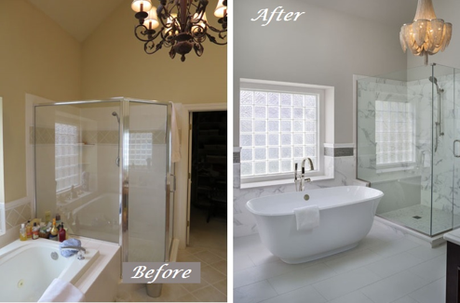 If you are planning on going through with this option, you would be requiring the following professionals:
·

  

Painter and carpenter

·

  

Cabinet installation expert

·

  

Tiling professional

·

  

Electrician

·

  

Plumber
As discussed above, choice of the right kind of stuff in our bathroom is very important. As you are spending a good deal of money on it, you might as well get the best stuff that you could. So getting your hands on some of the most trendiest pieces available in the market would be a pretty good choice. Getting a nice led mirror can be a good addition as well.
While working on such kind of projects it is important to keep an open mind and always stay prepared for any unexpected stuff. If you are supervising the project on your own, it is very important for you to be there all the time in order to tackle any unexpected situation. A few of the most common unexpected things in this regard include having to bear some unplanned expenses as well as some unexpected incidents like pipe leakages etc. So it is important for you to be prepared all the time and allocate some additional money at hand so that you may not have to worry in case you need it sometime.
While you are looking to hire professionals to carry out the job, an important thing to consider is the amount of money that they are asking you to pay for the completion of the project. It is strongly advised to look around for a while and visit different parties to check the level of their offered services along with the rates they are asking for.