We always wonder why we keep getting unwanted body hair and why we lose scalp hair which we badly want.
We visit salons to get rid of them so that we look presentable. But have you ever thought about how much money we spend each month? Just calculate it for a year and you will find a big difference. Damn! We could buy an asset from it.
So, what do you do to get rid of your body hair? I have used almost methods:
Hair removal crème: It works, but makes skin look darker.
Razor: It causes thick hair, irritating and sometimes redness.
Waxing: One of the best and safest ways, but need to be repeated every month.
Laser hair reduction: Yes, I have done this too for my underarms and it indeed reduces hair growth and removes pigmentation too. But it was burning a hole in my pocket and also I couldn't complete the entire session due to a change in the city.
If you have ever thought to go for Laser hair reduction, let me tell you:
It reduces hair growth as the name says, but doesn't remove hair permanently.
Need to know which type of laser works best and is safe.
Sessions: Also, laser treatment depends upon the area, hair thickness, and skin color. Accordingly, one needs laser sessions.
Cost: Larger areas will increase the cost. A higher number of sessions will increase your overall cost.
Even though all these methods are available, many times I feel lazy to do it. I have a low density of body hair; still, it causes pain and havoc to do this every month. So, I can assume how much anguish it must be for people having high density.  Additionally, it affects our mood and choice of wearing a dress.
Fortunately, hair inhibitor has proven to be one of the best, pocket-friendly and permanent solutions to get rid of unwanted body hair. It is a product just like a moisturizer which needs to be applied after removing hair from any of the hair removal methods. After hair removal, hair growth inhibitors when applied remove hairs from the roots and decreases hair growth naturally.
NEUD Natural Hair Inhibitor
The NEUD Permanent Hair Inhibitor cream is both natural and beneficial in the long term to get rid of your excess hair and unwanted body hair on the face, chin, underarms, bikini line area, and other parts naturally and efficiently.
Apply this cream on your skin every time you're done with the hair removal procedure so that NEUD can penetrate deep into your skin.
It is formulated with 100% natural ingredients and plant extracts which stops hair growth from the hair root itself and the hair grow back slower and thinner, leading to a permanent reduction in hair growth as it shifts your hair from the hair growth stage (anagen) to the hair growth reduction (telogen) stage.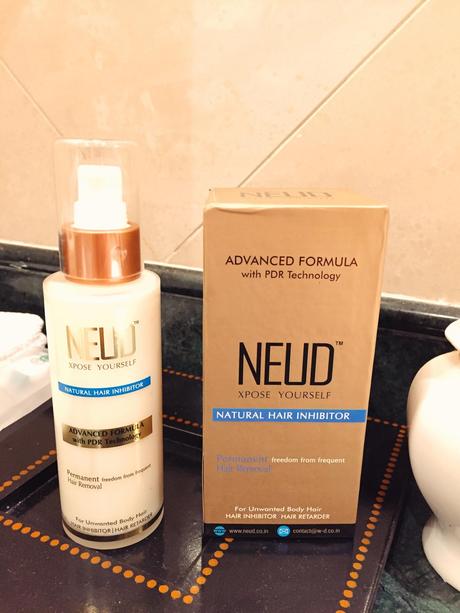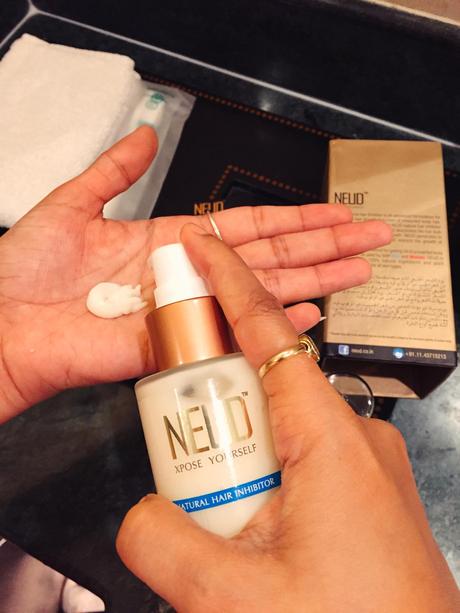 Why use NEUD Natural Hair Inhibitor?
100% Natural, Safe & Effective for Unwanted Hair on All Body Parts
No side effects
Painless, cost-effective, and user-friendly
Soft and smoother skin
Suitable for all skin types and can be used by both men and women
How to use it?
*Do a patch test before using the product regularly.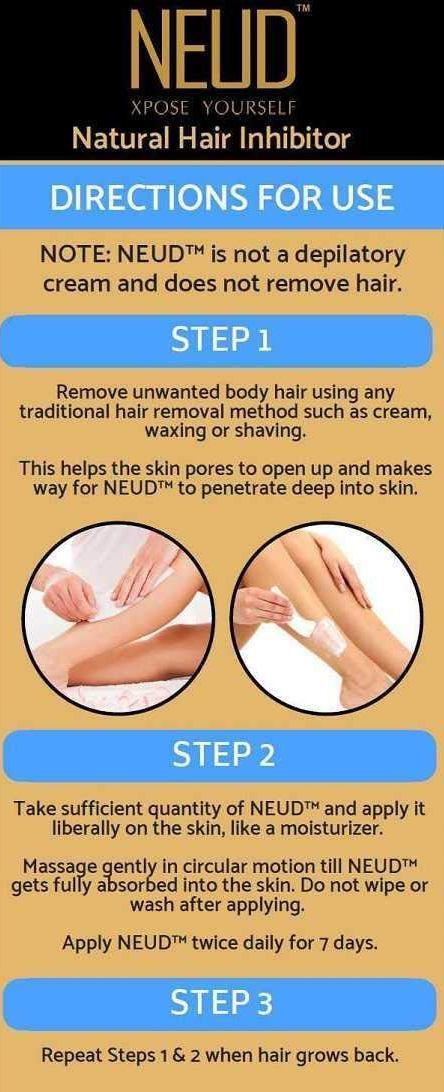 Final Verdict
I have been using Neud for a while and could see the difference within a few months. The results may vary from person to person depending upon the hair growth frequency and skin type. So be patient and apply hair inhibitor regularly.
I would like to recommend Neud to everyone to achieve a beautiful, hairless body and face that will rid you of your appearance-related stress forever. Also, you save lots of money.
So, let me know your thoughts or queries about hair inhibitors in the comment section below.
---
You May Also Like To Read:
5 Best Lipsticks Under Rs.500
Menopause: Why it happens and What you can do about it?
---
*Disclosure: This post contains affiliate links and I may receive a small commission if you
purchase through them at no extra cost to you.