via Alan Colmes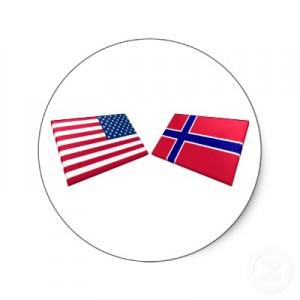 via Dennis Henigan at the Brady Campaign
There are some in America who will use this shooting to assert that Norway's strong gun laws don't work or to support the American gun lobby's campaign to make it easier to carry guns in public places.  That would be a tragedy. It should not be forgotten that, in a typical year, Norway loses fewer than 10 of its citizens to gun homicide; America loses an average of 12,000.
Since the Norway massacre, there have been at least four mass shootings in the U.S., leaving six dead at a roller rink in Texas, one dead and eight wounded in Stockton, CA, nine teens wounded at a party in Florida, and seven wounded at a Casino in Seattle.  Our hearts go out to these victims and their loved ones as well.
Whereas a mass shooting in Norway is an extraordinary event, it is a regular occurrence in America. Whereas 84 shooting deaths in a single day is a historic event in Norway, described by the nation's prime minister as a 'national disaster,'  84 dead is essentially the everyday toll of fatal gun violence in America.
I think we're on the same page with Mr. Henigan. What do you think?
Please leave a comment.