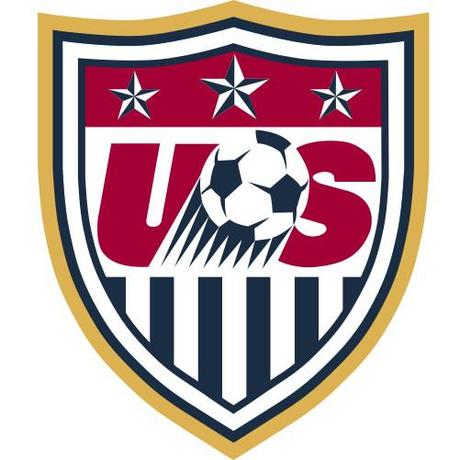 US Soccer has bigger tests coming up (Wikimedia)
There's an old adage in South America that says "Brasil e Brasil" (Brazil are Brazil).  They find ways to amaze you and they also find ways to grind a result out as well.  The latter has been the more prevalent case.
The US national team were sky high after their 5-1 drubbing of Scotland in Jacksonville and were facing a true test against the five-time world champions as they were coming in from Hamburg after beating Denmark 3-1.
This match for many was the litmus test as to where they Stars and Stripes actually were in the Jürgen Klinsmann process.  In the end there were some very positive things that could be taken from their 4-1 loss to the Canarinha.
Brazil essentially were in second gear all throughout the match and the US missed some huge chances on goal due to the crossbar and the tremendous performance by Santos goalkeeper Rafael Cabral. Then there is a difference between a team that is striving to play at a top level going into an important tournament (Brazil in the Olympics) than a team getting together for the summer and they find themselves in complete shambles (Scotland).
The visitors were offered a penalty kick (and a dumb one at that) that Neymar scored and then a set piece that was taken advantage of by Thiago Silva against another former AC Milan defender in Oguchi Onyewu.
Now many in Brazil are talking about this team being the squad that Mano Menezes should look at come 2014 as they showed great deal in this two-year cycle. Youth is on their side as well as a relative purity about the game that is still not yet  tarnished by the dreaded Europeanization  that stalled the national team in the past decade.  Still for the US side, they have lots to look at and learn from this experience.
Positives
There are some very positive things to see in the this team.  First of all the outside play from Fabian Johnson has made him the frontrunner at the three spot for Klinsmann.  He was able to keep Danilo relatively silent.
Michael Bradley without a doubt has evolved into a top-flight player and his pass to Hercules Gomez nicely compartmentalized his form as well as his evolution within Italian football. The precision in his passes as well as the presence in the midfield show that he is now learning the fine details of the game over at Chievo Verona. His mettle as well as his penchant to find the open teammate are making him a vital presence for Klinsmann as the ball is no longer sprayed around the park.  Bradley is now pinpointing teammates in favorable positions.
The biggest beneficiary  (albeit indirectly) of Il Generale is Herculez Gomez, without a shadow of a doubt.  The pass from Fabian Johnson was delivered by Bradley and the native of  Oxnard, California found the ball and did what made him a top quality player South of the Border.
The forward that at one point saw that he was a "former US international"  showed a great deal up top and the ability he had of being in the right place at the right time has the Santos Laguna man in prime position for be the US number nine against Antigua.  He will be a matchup waiting to be exploited in the upcoming qualifiers.  Herculez has the goalscoring "it".  He showed it the
Negatives
Gooch is not alone in the backline failures. Carlos Bocanegra looked slow as well as and they were only saved by a goalkeeping institution in Tim Howard who they fortuitously had covering their backs. If there was a play that encapsulated bad defensively play was Brazil's third. If you look closely at the video the entire backline of the US was inside their own six after they were sliced and Marcelo swept the ball in with no one close to him after the pass of death by Neymar.
There would be many that would like to criticize Landon Donovan, but in reality, Marcelo did an outstanding job against him pickpocketing him repeatedly.
More importantly, I would like to see the US become more aggressive on offense.  When they decided to pressure the Brazilians, they showed promise and even made Rafael gain some impressive ground in the race to become the starting goalkeeper for the South Americans.
Turn off the alarms
Despite this loss there needs to be one thing to keep in mind. Friendlies do not mean a thing.  Beating Scotland means as much as losing to Brazil in the grand scheme of things. This match was supposed to be a before and after, but in reality it was a blip of what the team could be in qualifying play against teams that will give them space on several fronts. It will be up to them to see if they can take advantage of the space given.
The results are concrete in the record books and many in attendance will remember what happened.  Few will remember this loss if the US were to qualify to the 2014 World Cup. Who am I kidding? Of course they will qualify.
The big issue is if Oguchi and company in the US backline cannot handle Antigua in the group stage opener.   The big issue where US fans will have to start to worry just a bit is if the boys do not win or get a positive result in Guatemala City. The big problem is if they get smoked again by Mexico in a match that actually matters.  That will be the moment to worry.
But to get into preoccupation mode now?  Still too early.
Jürgen has been in charge for nine months now and in those 12 matches has a 6-1-5 record in the process. There are many that are looking to jump off the cliff because Brazil beat them the way they did. At that point, all the criticisms that Klinsmann would get will be more than deserved.  Hey, he did have nine months to prepare for all of this.
WHAT DO YOU THINK? LET US KNOW.