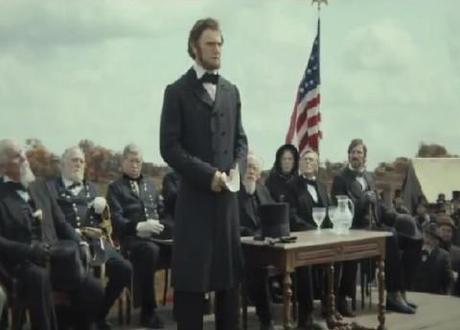 Abraham Lincoln: Preparing to stake some vampires
Finally, a film that answers the age-old question: What if the sixteenth US President Abraham Lincoln had been a vampire hunter?
Answer: Abe would have kicked undead ass. Of course. Particularly if his grandfather had been murdered by vampires and the only way to avert a vampire apocalypse was to start the American Civil War.
Directed by Timur Bekmabetov and produced by Tim Burton, Abraham Lincoln: Vampire Hunter is based on a graphic novel by Seth Grahame-Smith, author of Pride and Prejudice and Zombies. "The mashup worked in literary form; now the bigger question is whether the cinematic mashup can appeal to the core constituencies," wrote Steven James Snyder at Time. Cinema-goers are one step closer to finding out, as a teaser trailer has hit the web ahead of the film's summer release.