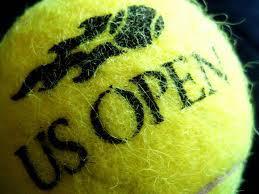 Oh, how I wish I was going to this year's U.S. Open. And if I was, I would know all of the secrets to getting the best seats, avoiding long lines and staying in the nicest hotels because I would follow all of the tips given by

Match Point Travel

on matchpointtravel.org.


Match Point Travel

is a service web site run by a true tennis fan who has visited nearly all of the major tennis tournaments world-wide and is ready and willing to pass her insider secrets on to you and me. And she has plenty of those secrets available to us right now for free! Like - have you been taking the 7 train to get out to the U.S. Open site? Well, you can save a lot of time by taking the E or F express trains to the Jackson Heights-Roosevelt Avenue stop, and THEN switching to the 7! You just can't pay enough for that kind of helpful info. And that one is just one of the many that are absolutely free!
Besides the free tips,

Match Point Travel

offers some very reasonably priced (i.e., cheap) options for getting additional, personalized advice. At last, you can have someone who knows New York just a phone call away and ready to tell you what restaurant to eat at in the city and where to wait to get Rafael Nadal's autograph when you're on the tournament grounds.
If you're on your way to the U.S. Open this year (lucky you!), you must visit matchpointtravel.org so you don't miss out on any of the fun of one of the best tennis Slams going. And if you can't make it this year (boo hoo!), visit anyway for some great highlights and recollections from past tournaments and so you can start making your plans for next year.


© Kim Selzman 2011 All Rights Reserved