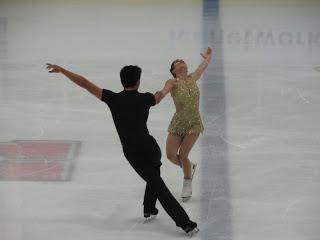 Hello from Salt Lake City! This event has become so familiar to me that I don't need a GPS to get around the city anymore. I always enjoy this competition because I get to see lots of new programs for the first time. Even though many of the skaters are still working out the kinks in said programs, it's exciting to see the result of the work they've done over the summer.
I flew in early this morning and booked it from the airport to the rink to catch the pairs short program warm-up. Both Marissa Castelli/Mervin Tran and Tarah Kayne/Danny O'Shea looked in fine form, landing their jumps in unison. I also got to see Tarah and Danny's new throw triple Lutz, which is done out of the cartwheel transition they used last year before their throw Salchow. Very impressive!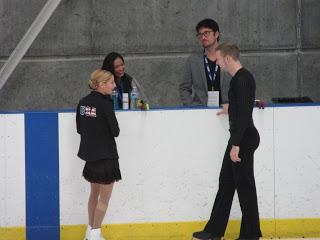 Unfortunately, the success on the side by side jumps didn't carry over to the competition. Both teams missed them, but on the bright side all their other elements were solid. Marissa and Mervin looked very fast and smooth, and I loved the fire in the choreography of Tarah and Danny's program. I also loved Gretchen Donlan/Nate Bartholomay's "All That Jazz" program, and I'm generally not a fan of that music.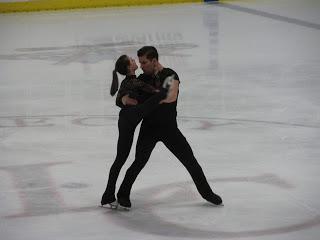 The men took the ice next for their short program. The shocker in the first group was Shoma Uno, the young Japanese sensation, having all sorts of jump problems and finishing way down in the standings. In the second group, I got to see Andrew Dodds of Australia for the first time, and I really enjoyed his "Empty Chairs Empty Tables" program. I also enjoyed another new-to-me skater, Christophe Belley-Lemilin of Canada. He skated to a cover of "Breakeven" and had a nice modern dance style to his skating. Finishing out the group was Ross Miner, and his new program to "New York State of Mind" is a winner. With Ross's speed and flow across the ice, he really commanded the upbeat, jazzy music and also showed a lot of personality.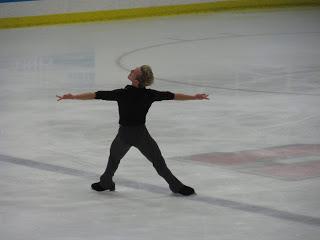 I adored Timothy Dolenksy's "Cinema Paradiso" program, but his triple Axel unfortunately abandoned him. His footwork sequence was my favorite of the night. Daniel Samohin of Team Israel was a new name to me, and his two quads certainly left a lasting impression. I could've done without back-to-back Scorpion programs in that last group, though. The lead singer's voice is like nails on a chalkboard to me.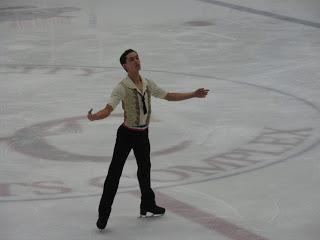 Check out the rest of my photos from Thursday's events HERE. 
Tomorrow will be a busy day! In the morning I'll be hopping between the short dance and the pairs free skate warm-up, then possibly catching the last group of ladies, and then closing out the day with the pairs and men's free skates.