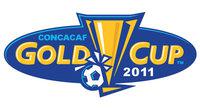 Part of learning from past mistakes is so you don't commit them again in the future.   On Saturday their sins of the past that they many times swept under the rug came back to haunt them yet again.
Their innocence and naïvete were their downfall against Mexico.   Their 2-0 lead was enough of a cushion for them to just sit back and watch.  For them, it was just a way to because rather pedestrian with the handling of the ball in their own defensive third.  It was a behavior that you started to see Mexico take advantage of.  Although being behind, Nestor De La Torre's side saw the weakness on the left side of the US defense and looked to exploit it on many occasions.
It's the same naïvete that has affected them in the early stage of matches when their mistakes were the causes of their problems.  The final product is not prevented by just wishing really hard, clicking your heels or even expecting Tim Howard to come up big every time.
The US came out early and the midfield worked hard.  So much so that on the first corner, Michael Bradley did a great job of coming off his mark and beating a suspect Mexican defense.   The defense was looking even more suspect when Landon Donovan scored his fourth goal against his rivals givig the Stars and Stripes a 2-0 lead.
Flashback to the 2009 Confederations Cup.  Bradley's team had a two-goal lead going into the dressing room and Brazil just took over in the second half.  Luis Fabiano started the proceedings and the Canarinha put it into overdrive.  The US had no answers to what was being thrown out there and hadn't it been for Tim Howard pulling a ball in from across the goal line- it would have been the same exact result.
The only difference is that in this encounter they allowed Mexico to comeback in the first half.  Steve Cherundolo, one of the most consistent players for the host nation in this tournament had to leave giving way for Jonathan Bornstein.  This was the scenario where the Tigres man should have excelled.  He was familiar with the opponent.
For Bob Bradley, here's one bit of advice.  I am familiar with race cars… but that doesn't make me qualified to race in Formula 1 or NASCAR.  I saw Messi play virtually every week for Barcelona last season.  I believe I am familiar with him.  That does not make me qualified to defend him.   Familiarity does not translate into competence and it was surely evident in two or three of Mexico's goals.
Pablo Barrera proved to many West Ham that he deserved time, while Spurs fans were hallucinating when they saw Gio Dos Santos play.  Barrera was a gem in his finishing and took advantage of Bornstein looking at his GPS to try to find the player he was supposed to be defending.
Football is a cyclical sport and now it seems like it's Mexico's turn dominating CONCACAF's biggest rivalry.  Still the difference has to come down to the players that El Tri had in their most important positions making the differences that had to be made in the more vital situations.
Biggest lesson were the ones that weren't learned when they had their hides handed.   Remember when Bob Bradley as well as Clint Dempsey were talking about the US forgetting about that result and that the match was "a game for the fans".  They could not have been more correct.  It was a game for the fans to realize that the team had regressed.  Remember the excuses they made?  It was a young team. Ten of players that either started or came in off the bench… played on Saturday.  Whether they played 90 minutes or less, the players did not show much improvement from that display.
The worst part was that Mexico is light years behind Spain and their defense was shaky especially after the departure of Rafa Márquez and Carlos Salcido left due to injury.  Between Héctor Moreno, Carlos Reynoso, Efraín Juárez, and Jorge Torres Nilo there were a combined 72 caps under their collective belt.  US defender Carlos Bocanegra has 92 all by his lonesome.  Also Alfredo Talavera had several question marks and was dancing the chachacha whenever the ball was near the six.   The US were not able to fully take advantage of that  as they had the ball too far away from that end of the pitch for most of the match.
It was a lesson where the athletic robots of the US were trumped by a team that had better footballers. Mexico moved around better, while a more mechanical US team reacted.   This is part of the reason why Michael Bradley. Gio Dos Santos goal was the individual stroke of brilliance and improvisation that sets THIS generation of El Tri apart from their US counterparts.   This play defined the footballer vs. robot argument.  The debate about the rehearsed, scripted player going up against the one that improvises genius at a moment's notice.
But there were some moments of brilliance.  Not all was gloom and doom for the US.  They show that they can find options.  The set pieces as well as the pass into space for Landon Donovan showed that as a team there are still flashes of brilliance.  Their more important moments were what gave people fits.  They  exposed Jamaica, they undressed Canada, and left Panama as well as Guadaloupe thinking what might have been.
Bradley alongside Jones became a force to create and destroy.  Steve Cherundolo was no longer a silent quantity.  His value was appreciated by his absence in the final.  More importantly, there were signs of life for Freddy Adu.
Was it 5-0?  Absolutely not.  That's the scary part.  Because this 4-2 was much more telling of where the national team is now than the match in New Jersey.