If you've crossed the top deck of the Luís I Bridge lately and looked to the east, below Mosteiro da Serra do Pilar, you might've noticed this large building covered in graffiti. I don't know how old it is exactly, but it's been around at least a hundred years, according to this article (PT) which shows a photo of it in 1909 when it was Casino da Ponte. In fact, on Google Maps the location shows as Antigo Casino da Ponte on Rua Casino da Ponte 1.
But I didn't know that until later.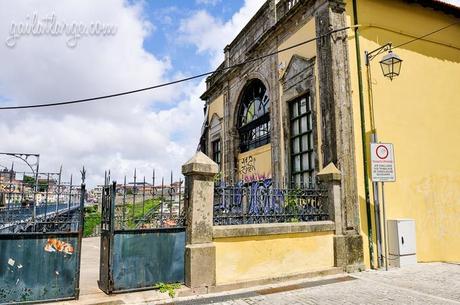 an open gate
An open gate is like a dare, isn't it?
I know people — mostly photographers — who cannot resist the siren call of an abandoned building, who treat such opportunities as personal invitations to snoop around.
I'm not one of those people. I like leaving well enough alone, but it was the middle of the day and I was snooping in plain view of the bridge. So I snooped, and this is what I saw.
Scroll down to the bottom for photos of the building in 2011.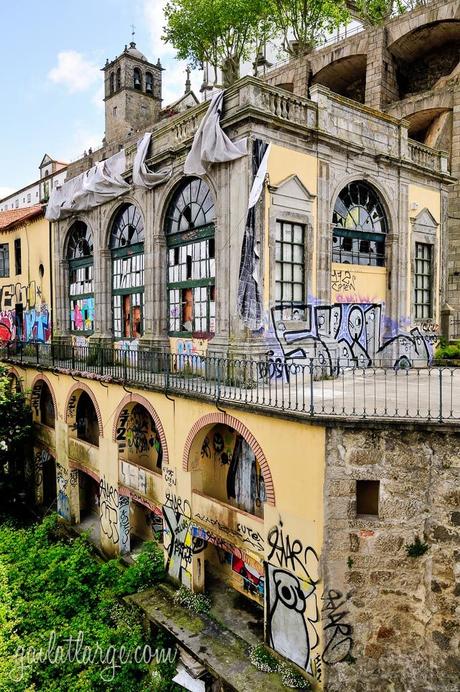 it's going to take a lot to restore this building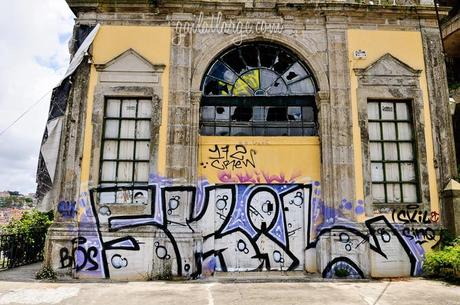 nearly all the windows have either been blown out by fire or broken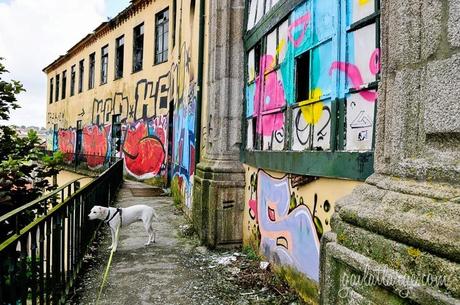 Ice was with me when I first went in, but I handed him off to Paulo because there was too much broken glass.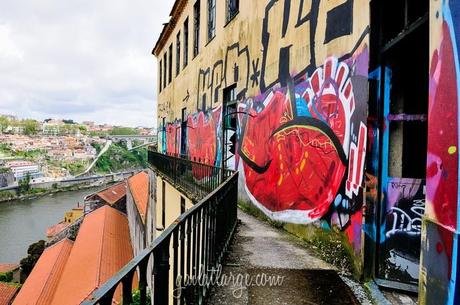 graffiti has taken over the building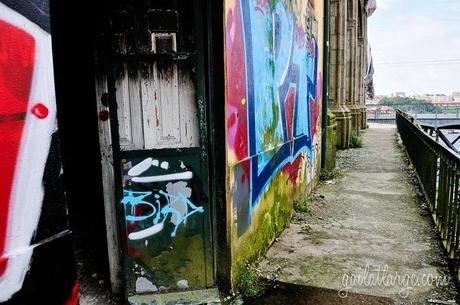 charred door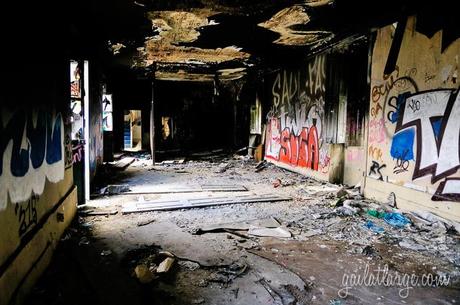 fire damaged ceilings and burnt-out floor boards make it unsafe to walk around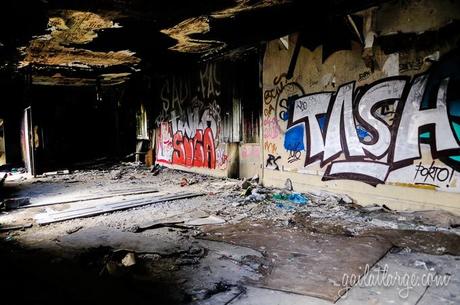 I spied gaps in the floor and decided not to venture inside beyond a few steps
May 29, 2016
Album: Portugal [Spring 2016]
---
For the sake of comparison, I dug up a couple of photos from my first trip in 2011, showing the building still in decent shape. I was surprised to discover in this first photo that it was open to the public back then; I didn't remember entering the gate and photographing from the balcony, but here's the proof.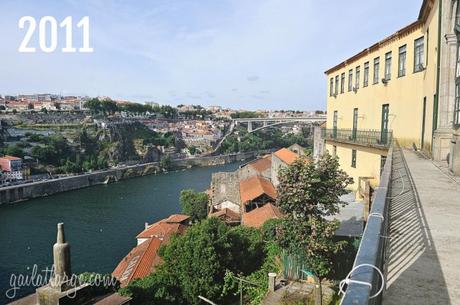 an unobstructed view across the Douro River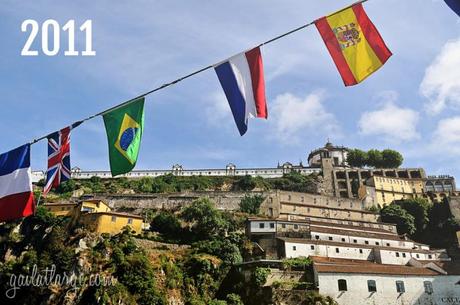 with a Lima Móveis sign on top, but it's not there anymore