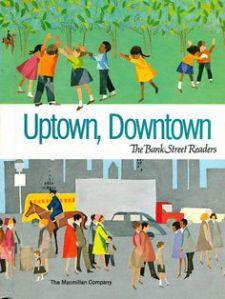 A lot of my childhood was a blast and as I continue to take a "little blast into the past" I cannot leave out a bit of the joys and fun that had also come out from reading!
Of, course, there was Dr. Seuss, Babar (the elephant saga) and many more tales that were geared toward children, however, there was one particular series of books that stood out within it's own right.
I first came upon the Bank Street Readers books when I was in the second grade and the very first piece of literature written or produced by them that I loved and owned was given to me by a seven year old male classmate, after I had brazenly asked him for it, titled Uptown Downtown.
When I asked him if I could keep the book, "can I have it" were my exact words, he had told me yes but to just take good care of the book and I promised him that I would.
I read Uptown Downtown over and over again until I had come upon the other wonderful editions of their great story books that were told for children.
And still, it was nice to go back and review the prior pages of reread literature after having possessed the other series that had followed behind.
As one of my very favorite variety of books that had made a positive impression on me the Bank Street Readers was so appealing within design as I considerably liked the artistry and style of the pages that went along with the different interesting short stories, other previously published original works (such as Cinderella) and anthologies even though I had not known back then that these books that I had simply just found creative and entertaining had a main intention within it's depictions.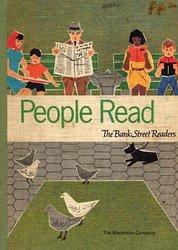 And that was the integration of multicultural backgrounds as well as settings that catered to children that were from the diverse yet familiar urban and economical backgrounds that they could relate to.
Among the other Bank Street Readers that I owned and that were of my favorites: City Sidewalks, Green Light Go, My City, In The City and Around The City.