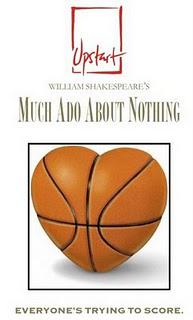 Upstart Productions presents an exciting new take on William Shakespeare's "Much Ado About Nothing" on Sept. 30, 2 p.m., at PhilamLife Theater, UN Ave., Manila.
Set in the present day, the story--originally about victorious soldiers returning home to their fair maidens in Messina, Sicily--centers around the much more teen-friendly world of competitive sports. Thus, the soldiers have become hotshot college basketball players; the maidens have turned into enthusiastic cheerleaders; and the city of Messina has become the fictitious Messina University, the school the players proudly represent.
"Although we're using the original lines of Shakespeare, our version is definitely a lot of fun. I am sure students will enjoy it," says Joel Trinidad, director and Upstart co-founder.
"You can make a Shakespeare play understandable without changing the words," says Emerita Alcid, co-founder of Upstart and the show's producer. "You just need the right directorial approach."
"A Shakespeare play is just like any other play. It's got a plot, conflict, characters, and everything else a modern day play has," adds Trinidad. What makes Shakespeare challenging to most present-day audiences is comprehension, since many of the words, expressions and idioms that were common in the Elizabethan era are no longer in use today. But, "as long as the actor understands exactly what he's saying, the audience will, too. They may not get every single word, but they will definitely understand what's going on."
"But comprehension is only part of the task," says Alcid. "Once the audience understands what's going on, they can start enjoying themselves and that's what we're going for."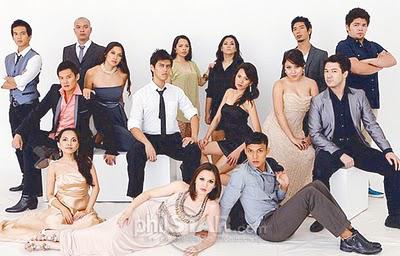 "The comedy, the romantic moments, the wit: that's all there, in the original text," says Trinidad. "There's a reason these plays have been popular for 400 years," adds Alcid.
The cast includes Lesley Leveriza/Issa Litton as Beatrice, Reuben Uy as Benedict, Nic Campo/Bibo Reyes as Claudio, and Anne Gauthier/Bea Garcia/Sitti as Hero.
As part of the theater company's educational thrust, every performance of the show includes free instructional guides (for teachers), souvenir programs that double as study aids (for students), and free post-show open forums (for all members of the audience).
Tickets are priced at P300. For information, call 0949-7917270 or e-mail [email protected] Tickets are also available at the gate.