We are making Uppu Seedai. a Tamil Nadu specialty for this month's
Indian Cooking Challenge
.
Valli
gave us 2 recipes to choose from, one from Sharmi's blog and another from her friend's mother. These seedai are traditionally made for Gokulashtami. These crispy and crunchy rice flour balls are very addictive and we couldn't stop eating them.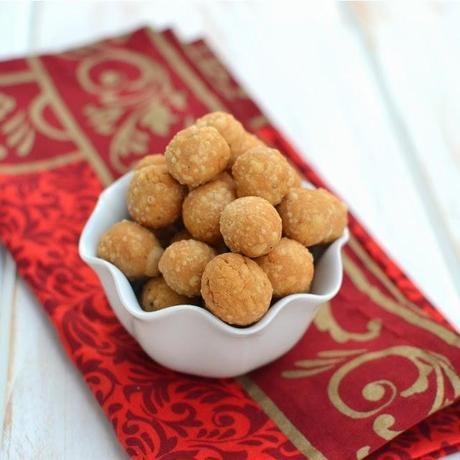 The main concern with making this snack is the bursting of the seedai in the oil. Reasons could the moisture in the seedai before frying, seedai rolled too tight and any improperly ground particles in the flour. Luckily my seedai preparation went without any incident/ accident.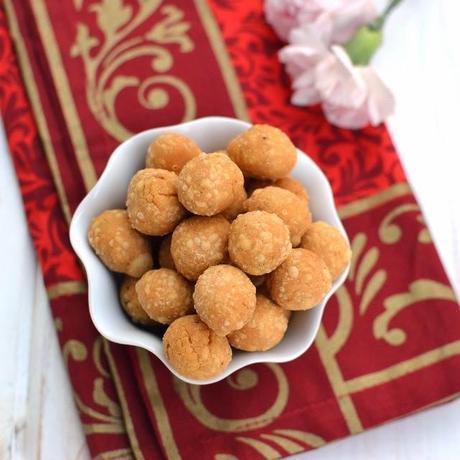 I used store bought rice flour and urad dal flour because I had them ready in my pantry. But you can use whole urad and rice, then grind them into flour yourself. Make sure to sieve the flour and then roast them until aromatic.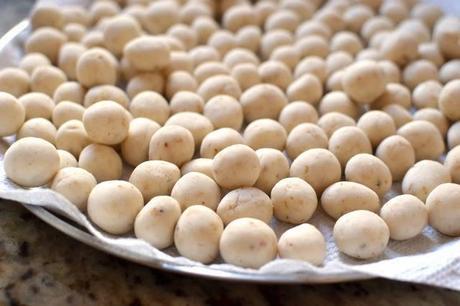 Ingredients
:
Makes about 5 cups.
Rice flour - 2cups Urad dal flour - 2tbsp Butter - ¼cup, softened
Sesame seeds - 1tbsp
Salt - to taste
Method
:
Dry roast rice flour and urad dal flour on medium-low flame until nicely roasted and aromatic. Sieve the flours and take them in a mixing bowl.
Dry roast sesame seeds until golden. Remove from heat and cool a little.
Add the rest of the ingredients to the mixing bowl. Mix well and add water slowly to form a soft pliable dough.
Pinch off tiny pieces, slightly bigger than peas and lightly roll them between the palms. Make sure not to apply any pressure, but at the same time make sure that there are no cracks in the balls. Place the balls on a kitchen towel or paper towel for 30 minutes to dry them.
Heat oil for deep frying and once the oil is hot enough, gently slide a handful of balls into the hot oil and fry them on medium~medium-low flame until golden brown on all sides. These take quite a while to fry, so don't be tempted to increase the flame because the outside will be burnt and the inside will not cooked when cooked on high flame.
Remove onto a paper towel, cool and store in an airtight container for up to a week.