The new year is often a good time to reassess your style and decide if where it is now is where you want it to be and if it's going to assist you in achieving your goals in the next year.
So to help you along your way and give you some guidance, why not do my Evolve Your Style 31 day Style Challenge. It only takes a month and can have a massive impact on your style.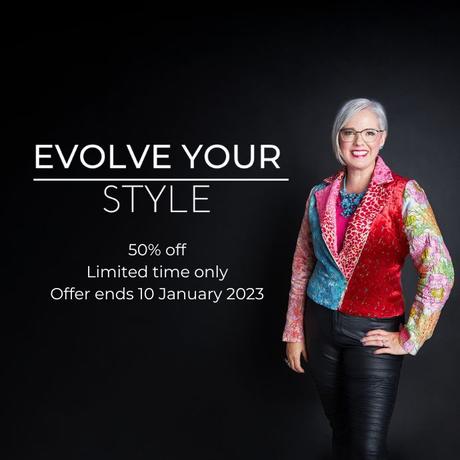 When you join now (before 10 January 2023) you can get it at half price!
It's based on brain-based science to help you make positive changes, with one tiny action at a time so it's easy rather than effortful. You'll be amazed at how quickly your style improves just by taking one tiny action each day!
To celebrate the start of a stylish new year, for anyone who joins my life-changing 31 day style challenge Evolve Your Style, I've created a new masterclass that will help you discover what drives your style so you make fewer shopping mistakes and understand more about what makes you happy in your style.
What Drives Your Style?
You may never have thought about this but your style drivers underline everything you choose and how comfortable and confident you feel in your clothes.
Your Style Drivers come from a subconscious place, and in this masterclass, you'll learn about the 3 core human behaviours that result in 9 style drivers and get an insight into why some of what you own you wear all the time, and other pieces have been big mistakes, even when the colour or style seems right or fits your style guidelines.
This masterclass will have you thinking about your style in a new way!
EYS Special Masterclasses
Plus when you join you'll also get these exclusive Evolve Your Style masterclasses - Working Your Wardrobe, Colour and Contrast, and Figure Flattery - plus my Accessorise with Style masterclass - these video masterclasses are available for you to watch at your leisure at a time that suits you.
Start 2023 on a stylish foot - I can tell you from experience that if you follow the Evolve your Style program that within 30 days you will become more stylish!
Offer ends 10 January 2023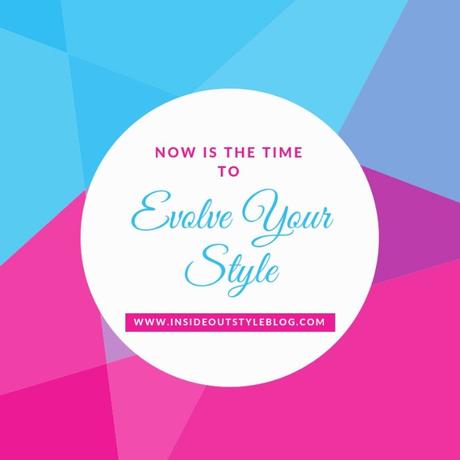 Evolve Your Style Testimonials
Evolve Your Style Review - Ruth My Colour Coach
Bored with Your Style? 5 Solutions to Have You Looking and Feeling Great Again