Did you know that LBD has officially been added to the Oxford Dictionary of English? The Little Black Dress, more commonly referred to as the LBD, has become so iconic, so statically trendy and sophisticated that it is now a term used by more than just those in the industry. It is the ultimate piece in any collection. A woman's closet is not complete without one. And just when you think that all silhouettes and styles have been done, a designer will come up with something even more chic and cool than you ever thought imaginable. LBD's have that certain magical quality that makes them equally timeless and current. Even as an investment piece, you KNOW you will get your fair wear out of your LBD thanks to the many different ways you can style it!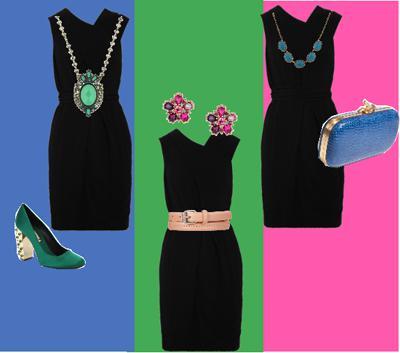 As you can see the LBD is not really going anywhere. However, designers introduced a new concept to the
F/W 2011 runways- the little white dress
. Even in the cool autumn months where white was once a frowned upon color to wear after Labor Day, white dresses flooded the runways in shades ranging from a silky ivory to stark white and in silhouettes ranging from tailored to draped and flowing. It was a daring step to take, but when multiple designers all take the same step at once, it becomes a fashion moment. So for this fall season, it looks like white may be the new black!
Now I wouldn't go ahead and ditch your LBD for an LWD just yet. Black will always and forever be the most flattering, versatile, powerful color in fashion. What would any collection be without it? All we're saying here is it might be fun to try out your white dress you normally store for the summer months and style it with some warmer textures and unlikely layers.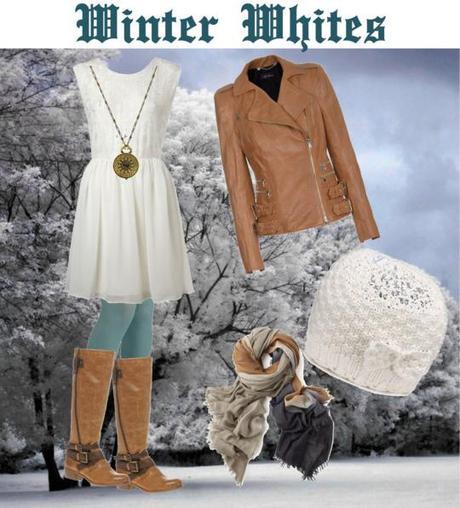 The update from black to white seems simple enough- both are classic "colors" (neither are colors and maybe that's why we all look so good in them as they don't clash with any hair colors or skintones!) and the combination of black and white is by far the sharpest, chicest color palette to work with. But what I found incredibly surprising was the introduction of the
LPD
! If you guessed the Little Pink Dress, then you are already way ahead of the trend for Spring 2012! After reading this article from New York Magazine's Fashion section, I think that Elle Woods may have been correct when she said "pink is the new black" in the all time classic movie
Legally Blonde
.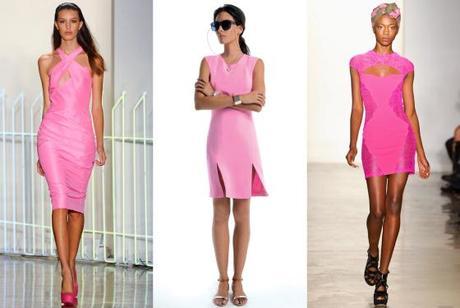 Some of the many pink designs that came down the Spring 2012 runways in NYC.
Again- we are not saying ditch your LBD's- I think I have more black in my closet than all of the other colors combined. But as Glenda Bailey, editor in chief of Harper's Bazaar, stated "Everyone's in a 'think pink' mood… and in a need for optimism." The color is youthful, feminine, flirty, and sweet so you get a little of everything, depending on how you style it. And we could not think of a more appropriate color to shop for during October, National Breast Cancer Awareness Month! So we invite you ALL to "think pink" and start giving some thought to the idea of a LPD for the spring.
Just like black and white, there are few colors pink absolutely clashes with. Designer Giambattista Valli even proved that red and pink work together- a notion I had deemed impossible prior to his adorable dress that has now been featured on multiple magazine covers and most famously was worn by Emma Stone. Pink also works with EVERY metal tone, be it silver, gunmetal, gold or rose gold and everything in between. So if you like the idea of a simple little pink dress that you want to style different ways just like your classic LBD, we'll show you how easily that can be done!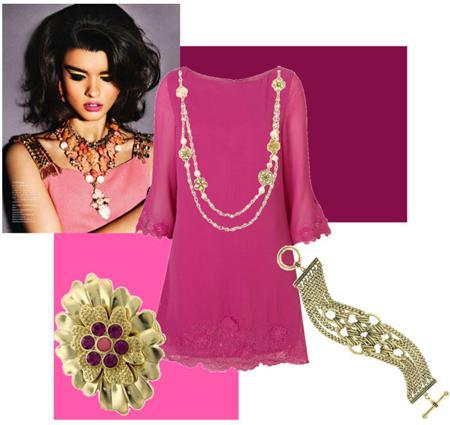 Gold provides a striking contrast that adds a certain richness to pink making it more glamorous that girly.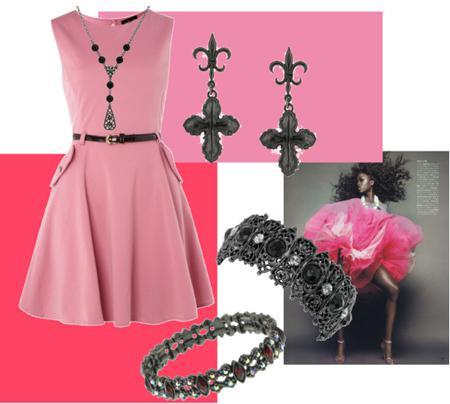 The unexpected addition of gunmetal or hematite metal tones give even the sweetest of pink shades an edgy appeal.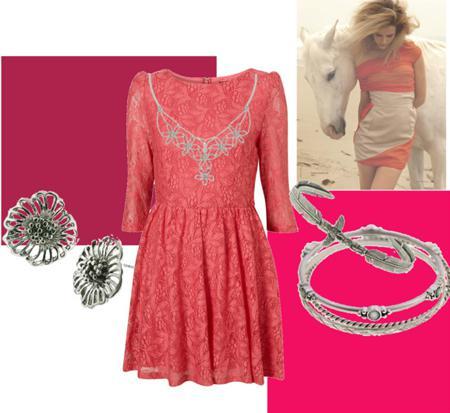 Silver tends to be the most popular metal tone and it is a natural fit with pink! Delicate and light, it is best to keep it simple!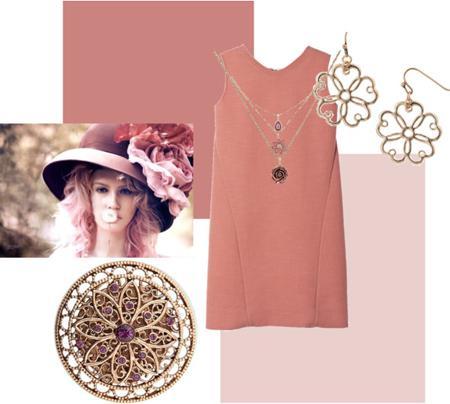 For a typical springtime look, add rose gold floral baubles for a fresh style. Make sure to add in some other colors like purple to avoid a look that is too monotone.
So there you have it! Experiment with textures and layers with your Little White Dresses this fall season and start thinking of how to doll up your Little Pink Dress for the spring! Will you be investing in an LPD?