Food takes a very important place in our life.
We need to eat for life, to be healthy, and happy.
Actually, food has always been a part of our culture. We communicate during the coffee breaks, business lunches, and snacks; organize holiday dinners to celebrate the essential events of our lives; date at the cafes and restaurants and do many other things while eating.
If you are in the cafe and restaurant business this showcase will save you a heap of time. It features 30 restaurant WordPress themes gathered in one place.
All of them were developed by TemplateMonster marketplace, one of the leading web design and development companies out there with a stock of nearly 60 000 templates and 15 years of experience in the industry.
Why WordPress?
It's an obvious reply but we should utter it anyway. WordPress is the most popular blogging platform in the world. The CMS is free and open source
which means that lots of geeks from all over the world work on its improvement day-by-day. WordPress is suitable for any kind of website,
be it a cement company or cooking recipes book. It is flexible, highly customizable, and extendable with thousands of free plugins for each and every requirement. WordPress sites are easy to maintain in future, which is also a benefit.
Main Food & Restaurant WordPress Themes Features
The themes are responsive. This means that your website will adjust to any screen resolution of the device it is being displayed at. This surely leads to greater UX and enhanced SEO.
The themes are powered by Cherry Framework. This is a simple, accurately crafted framework that offers you easy-to-install themes with solid Bootstrap options, numerous shortcodes, and widgets, and a foolproof way to update the current design with Parent/Child theme possibilities.
The themes are cross browser compatible. You don't need to manually test anything in different browser versions and platforms. Do whatever changes to your website and be certain that your site will look and perform the same perfect in all browsers.
The themes are well documented. WordPress themes powered by Cherry Framework have semantically awesome code that explains itself. However, you can still have a quick look into neatly packed docs that cover many bases for you.
What is more...
You may use non-standard options to change theme appearance. It's easy to be unique with more than a hundred of applicable features included into a framework. Adjust theme look easily: upgrade typography, logo, or navigation. Do the same intuitively with a slider, blog pages, portfolio, and page footer until every detail pleases your eye with an impeccable style.
Use unique types of posts for various info like customers' testimonials, team bio posts, company services description, and others you would like to highlight. All you need to do is to choose from a list of available post formats, individually designed to match different tastes and needs.
Use more than 80 handy shortcodes for post output, elements, grids, lists, tabs, video and audio, Google Map, and much more to simplify the embedding of media content.
The themes include custom widgets.
Even a noob can cope with editing your page via Theme Customizer. You can view the amendments you've done in real time, just use the Preview function for the purpose. Please note that no changes will be saved automatically without your confirmation.
Well, are you ready to browse 30 Food & Restaurant WordPress Themes 2017?
Then we wish you to have a nice and efficient experience.
Coffee Shop WordPress Theme
This coffee shop boasts an amazing video background. It helps to convey the feel and armosphere of the restaurant. TM Gallery plugin will help you create beautiful, responsive galleries, and display them in a wide variety of layouts which will tell you guests even more about your restaurants. Custom widgets come with the theme and enrich it with advanced functionality.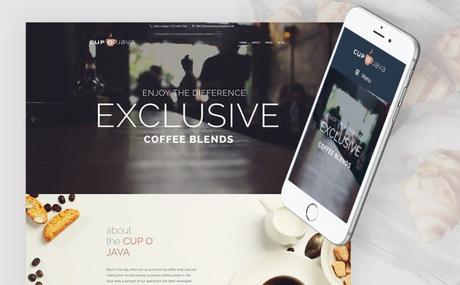 Bakery WordPress Theme
The theme for bakeries goes in soft pastel colors. Baked goods images look very delicious on the page. Great news is that all images are included into template's package. You'll get 15 topical pictures that will suit your theme perfectly as a special bonus.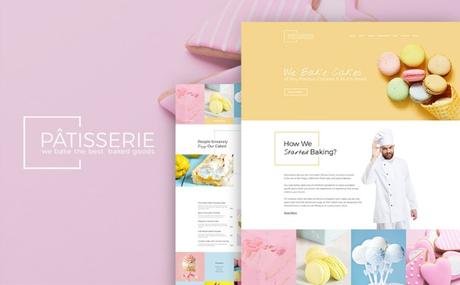 BBQ Restaurant WordPress Theme
This BBQ restaurant will surely feast the eyes of meat lovers. It is shipped with an appointment manager. The plugin will save your time by letting your customers book an appointment directly on your site. Organize your schedule easily and be more productive with Appointment Manager plugin.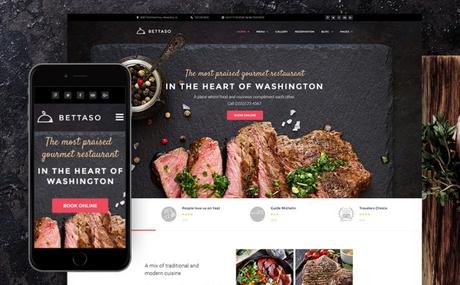 Pizza Restaurant WordPress Theme
This is a perfect theme for pizzeria. The author combines images with illustrations, which creates a cool fusion. Font solution is also rather unusual. The theme goes with content modules that allow you add multiple content types to your page.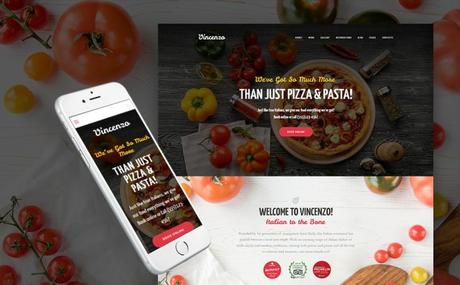 Responsive Bakery WordPress Theme
This theme has a bluish layout, which calls pleasant associations in your mind. It will be easy to customize your theme even if you have no coding knowledge. Customize your site with multiple theme options. View all the changes you make to your design live without reloading your page. With Live Customizer adjusting the design of your theme becomes a piece of cake.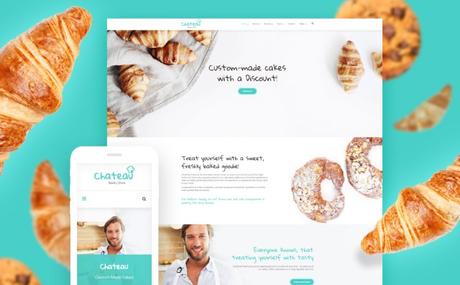 Vegetarian Restaurant WordPress Theme
Geenish layout is ideal for a vegetarian restaurant. There are no excessive details in the design, which will make it easy to perceive. Visually-pleasing film slider, located on the homepage provided with booking and ordering buttons will help to quickly convert random visitors into loyal customers. You can use Power Page Builder, equipped with a variety of modules, widgets, plugins and other handy UI elements to make your site far more interactive and convenient.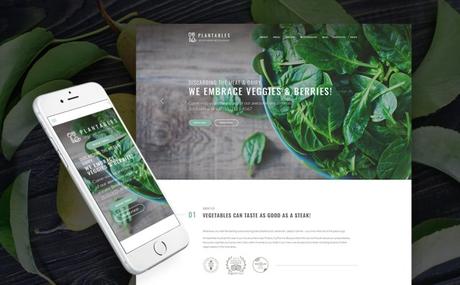 Wine Restaurant WordPress Theme
This theme for restaurant theme has a nice design with multiple small decorative elements. You will enjoy the sleek, modern design of this template. Each element of its layout is thoroughly crafted and corresponds with the latest web design trends. The theme is fully responsive and looks great on any device and screen resolution.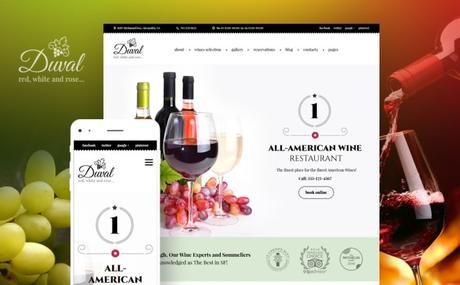 WordPress Theme for a Restaurant Blog
The theme has a yummy design. The best restaurant dishes are demonstrated in a slider. The best recipes go right under it. The visitors will find links to additional information at the right sidebar. Instagram feed at the bottom of the page will help you promote your website on this mega popular social site.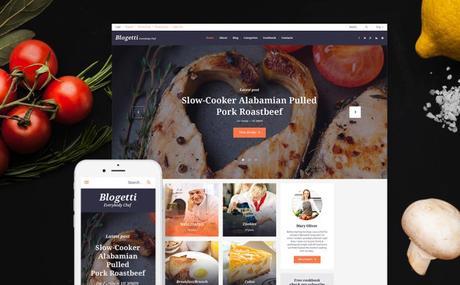 Beer Pub and Brewery WordPress Theme
This theme is dedicated to beer and brewery. Its layout is designed in retro style. Such kind of environment conveys the time-tested, trustworthy feel of the brewery. Hower effects make the UX and overal site navigation better.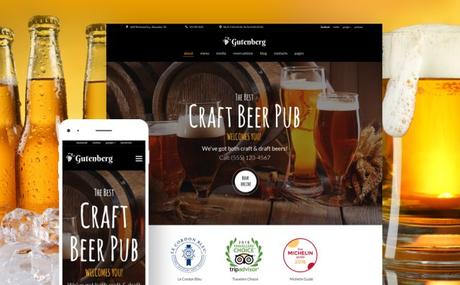 Vegetarian Restaurant Blog WordPress Theme
This theme for a vegetarian restaurant blog features a clean minimalist design. It comes with the ultimate pack of the Best plugins. All of them are meant to enhance your website's functionality. The theme is Ecwid ready, so you will be able to add an online store and sell goods on your site for free in 5 minutes only.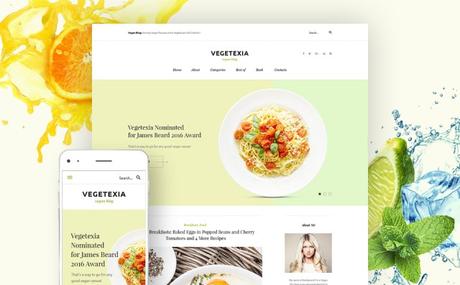 Сakes Responsive WordPress Theme
The theme has a clean design and a playful font solution. Call-to-action buttons are slightly blurred and seduce the visitor to take action. Baked items gallery looks really mouthwatering. Each item is supplied with cool hover effect.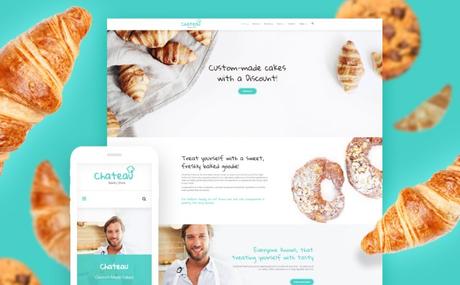 Luxury Restaurant WordPress Theme
This restaurant theme is designed in dark colors, which makes it look special. However, the dishes are featured over the white background as everybody knows that food looks more appetizing on a white plate. Menu comes with prices, which is rather usable. Customers' testimonials make the website more trustworthy.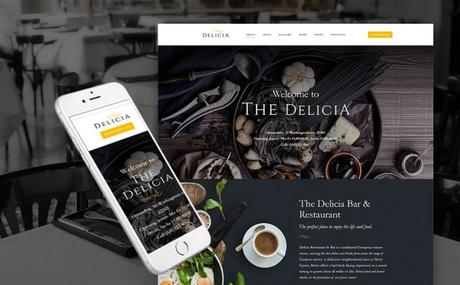 Cooking Blog WordPress Theme
Slider is the most impressive part of this delicious theme. It has an image-based navigation. Lots of appealing banners make website navigation extremely user-friendly. The theme is developeb by and for the user community. It is 100% GPLv3, which makes the theme even more versatile.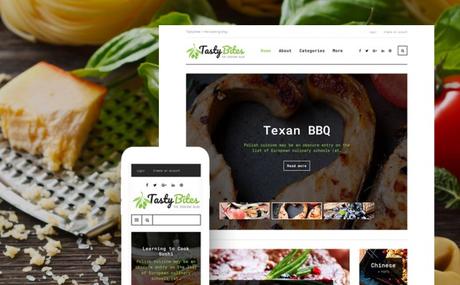 Seafood Restaurant WordPress Theme
This theme for a seafood restaurant is a real feast for gourmet's eyes. It is designed in bluish tones, which are highly relevant for the theme. Big beautiful banners boost main navigation menu. Restaurant dishes are supplied with hover effects and accompanied with prices.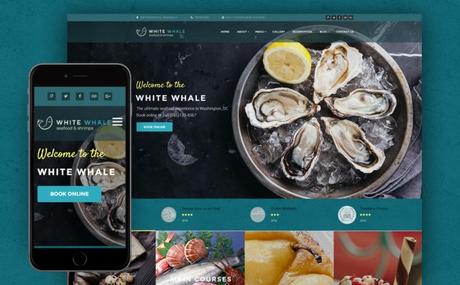 Fast Food Restaurant WordPress Theme
The theme is designed in brown and orange hues. They are absolutely perfect for fast food restaurants. Appointment manager saves your time by letting your customers book an appointment directly on your site. Organize your schedule easily and be more productive with Appointment Manager plugin.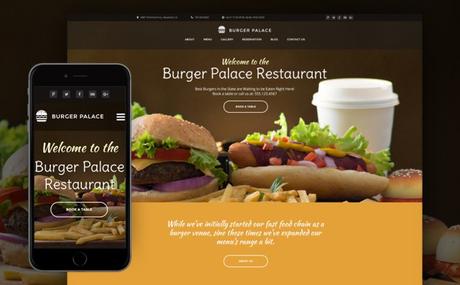 Mexican Food Restaurant WordPress Theme
The theme has a colorful design done in best Mexican traditions. Header image shows best national dishes. The theme is packed with custom widgets. You can take advantage of them and enrich your theme with advanced functionality. The widgets like Simple Slider, post carousel, and social media help you build a stronger online presence and offer you additional ways for displaying your content.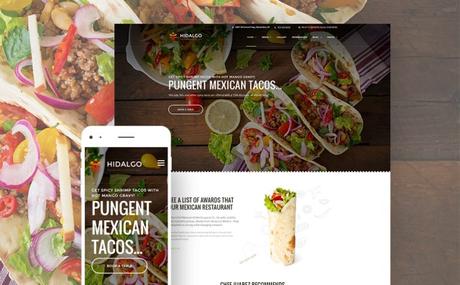 Barbecue Restaurant WordPress Theme
When you look at the meat images, you nearly feel its grilled aroma. You don't need to have in-depth coding skills to build pages easily with flexible Power builder. The theme also offers more than 25+ modules, library of presets, and drag-and-drop functionality. Customize your design easily with an advanced set of configuration options.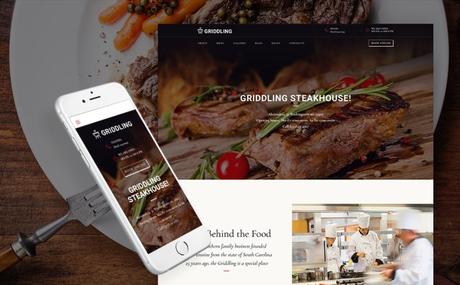 Cafe & Restaurant WordPress Theme
This theme is suitable for any kind of European restaurant or bistro. It is delivered with a large set of layout options in order to give you the opportunity to experiment with your pages structure. Saving your favourite layouts in a built-in library, you will speed up your building process. Then you will be able to use them whenever you need to create a new page.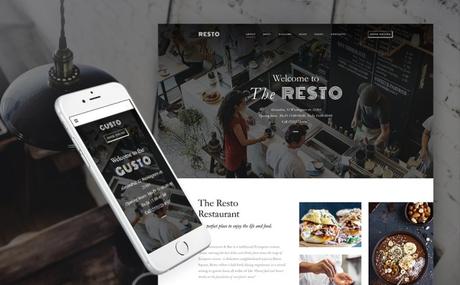 Restaurant and Bar WordPress Theme
This theme is a great option for modern bars and cafes. The embedded video will tell site visitors much more than words. Liber features modern clean responsive layout with multiple customization options available directly from the WordPress Customizer. The template is translation ready and mobile friendly. It means your website will be rendered perfectly on all popular devices.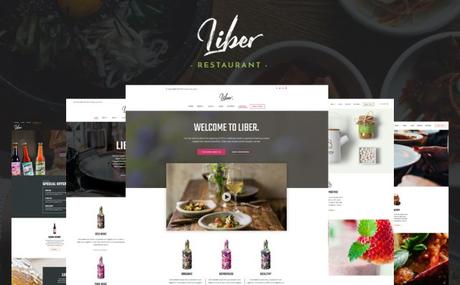 Recipes and Cooking WordPress Theme
This recipes and cooking book has an uncommon design. Illustrated recipes are placed over the dark photo background, which makes the layout deeper. Main menu has vertical position and is placed in the left sidebar. Cherry projects plugin will help you create a gallery of projects in a matter of minutes.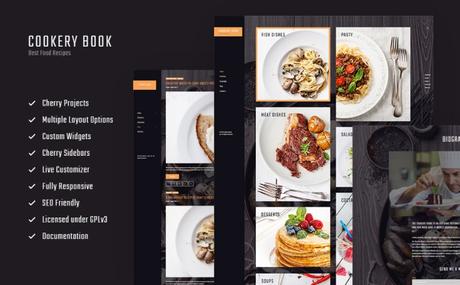 Kosher Restaurant WordPress Theme
The theme has a luxury pastel layout. It comes with restaurant menu plugin, which is easy-to-manage. It helps you build online menus for cafes, restaurants and other food establishments. The menus can be displayed in posts, pages and sidebars using shortcodes.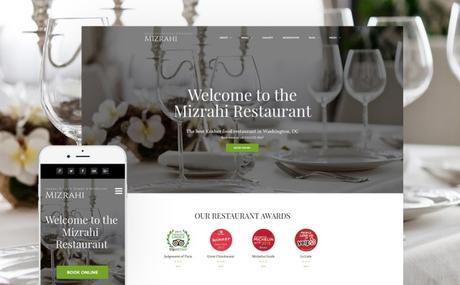 Japanese Restaurant WordPress Template
The theme was developed for Japanese restaurant. It will help you present this exotic cuisine the best possible way. Customize your site with multiple theme options. View all the changes you make to your design live without reloading your page.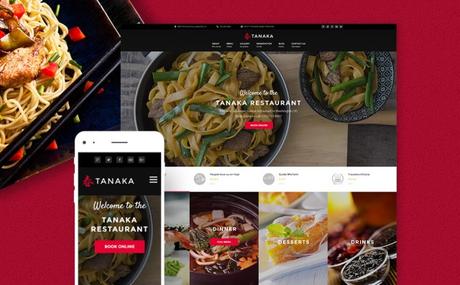 Grill Restaurant WordPress Theme
This theme is fully responsive and mobile-friendly, so it looks great on any device and screen resolution. Its code is SEO friendly, structured and additionally optimized to fit the Google guidelines for websites. The theme helps you reach the top of search results. The template is licensed under GPLv3.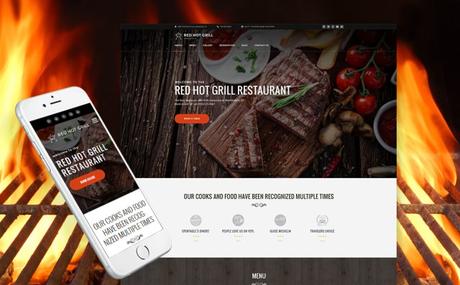 Asian Restaurant WordPress Theme
The theme perfectly suits for Asian restaurants. The combination of black and red colors fits the national colors. The theme comes with Google fonts. This means that you can choose from over 500+ Google web fonts to customize and adjust the design of your website according to your needs.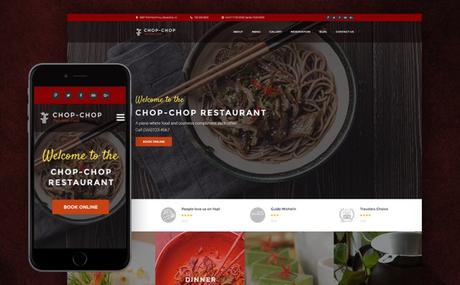 WordPress Theme for Cafe, Bar, or Restaurant
Theme's design is suitable not only for cafe, bar, and restaurant sites. It will be a perfect fit for nightclub either. The template is goes with parallax effect, which gives your visitors the feel of true immersion, an illusion of depth in 2D environments of your site. Parallax will definitely make user experience onsite better and make the visitors come back to your website every now and again.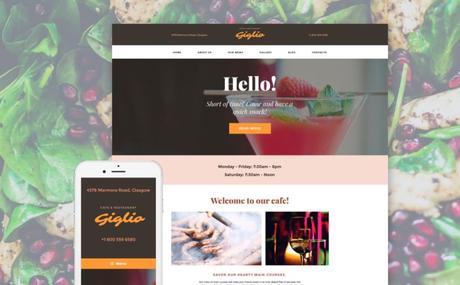 Gourmet Cuisine WordPress Theme
The theme has a cool modern design with these round banners featuring nice hover effect. The template offers a stunning video in the background. It makes people stop and stare. Video is a perfect opportunity to show off your best products in some interactive way.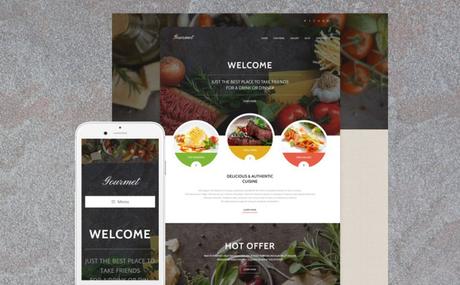 Restaurant WordPress Theme
The theme is a great option for contemporary eateries. It features yummy dishes images that respond every movement of your mouse. Website visitors will be able to find Google Maps at the bottom of the web page. This way your restaurant guests will have no troubles with finding your enterprise.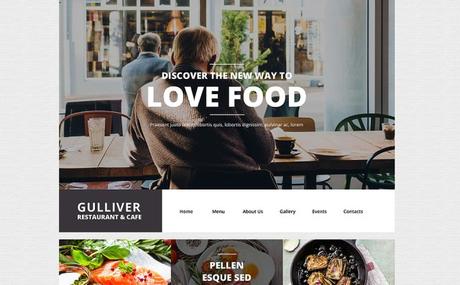 Pasta and Ravioli Company WordPress Template
This pasta and ravioli theme boasts white and yellow colors. It looks very elegant with all those gorgeous fonts, circular logo, and other elements. The template has a fixed position menu. All layout images interact with the user on hovering.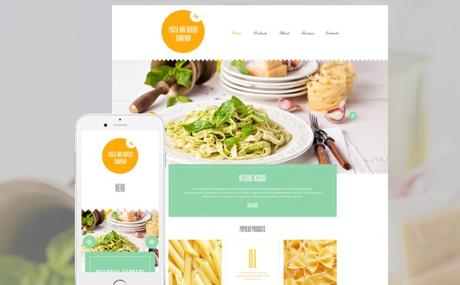 WordPress Template for Any Kind of Restaurant
This theme has a trendy, minimalist design. All of its elements are placed over the photo background. Theme's logo is placed at the center of the page. You can find main menu under the hamburger icon. You can link social icons placed at the bottom of the page to your social media profiles and promote your restaurant there.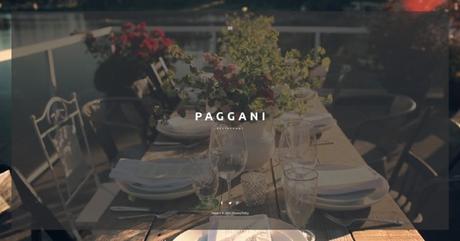 Frutti Bar WordPress Theme
The theme has a very interesting minimalist design. The featured tastes section is absolutely incredible with all those sketchy elements mixed with photos. This fruit WordPress theme is powered by Cherry Framework 4. It makes installation and customization procedure more comfortable and easy. It is fully responsive and ensures a splendid performance on any possible device by automatically adjusting to any possible screen resolution.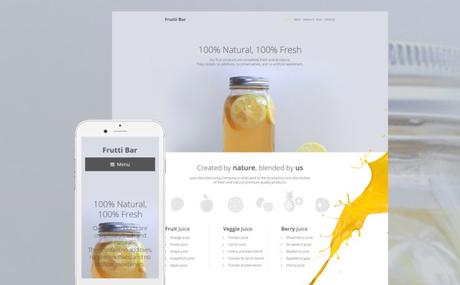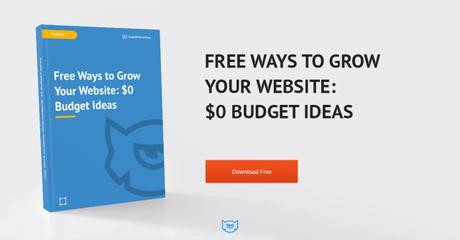 Over To You
Did you like best Food & Restaurant WordPress Themes 2017, which is your favorite food and restaurant wordpress themes. Share it in comments below.