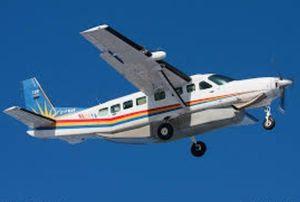 Wasaya Airways has issued a statement at 9:21 am. that it has received information that Flight 27 was "overdue and no longer in radio contact."
The airplane of concern is a Cessna Grand Caravan. It was carrying cargo from Pickle Lake, ON Canada (CYPL) to Wapekeka First Nation, ON. (CKB6).
The flight distance of 166.5mi (268km) should have taken about an hour.
It is believed that there is only one person on-board, the pilot.
Search and Rescue personnel are actively searching along the flight path.


*Update: Wasaya Airways has just stated that Canadian Forces Search and Rescue has located the missing airplane. 

The Grand Caravan was found 17mi (28km) north of Pickle Lake.

Wasaya also stated that "The aircraft appears to be in one piece, and there was no sign of smoke or fire."