Today's announcement of the new Cabinet by the Prime Minister revealed a number of unexpected major shake-ups that caused upsets in our fantasy team predictions. Still, Qijian E. takes the win with his spot-on predictions for the Transport and Environment posts bagging him the points.
Here is the team line-up that would have earned maximum points, excluding the new ministerial positions that were created: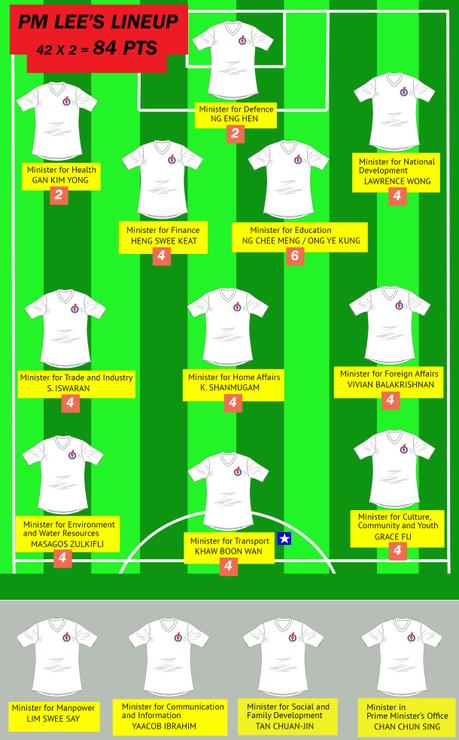 *Note: Lim Hng Kiang and K. Shanmugam retain their MTI and Law posts respectively.
Coaching Staff (NEW):
TEO CHEE HEAN - Co-ordinating Minister for National Security, relinquishes MHA post
THARMAN SHANMUGARATNAM - Co-ordinating Minister for Economic and Social Policies, reliquishes MOF post
And by contrast here is Qijian's winning team selection: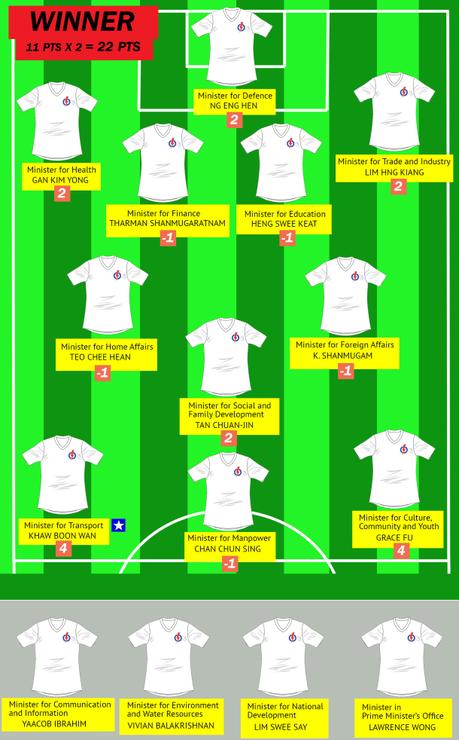 Ben L: 3 points, Yufeng K: -1 point