Does your dog's bed match your home décor?
Being a big fan of HGTV's Fixer Upper, our décor has changed a bit over the past year and I am always on the lookout for dog beds and accessories that will go along with it.
When Molly Mutt asked us to review their dog bed duvet and I saw all the modern designs they had, I was thrilled because I actually found a color combo that will go in any room in our house.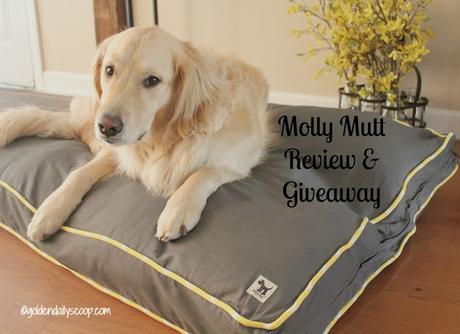 Disclaimer: Golden Daily Scoop received a Molly Mutt Duvet Cover from Molly Mutt in
 exchange for our honest review. We received no other compensation and Molly Mutt
 is not responsible for the content of this post.
Designed to match your style and give your old stuff a new purpose - this isn't your ordinary pet bed.
Molly Mutt duvet covers come without stuffing, allowing pet owners to upcycle their old clothes, blankets and bedding by stuffing them in the duvet cover.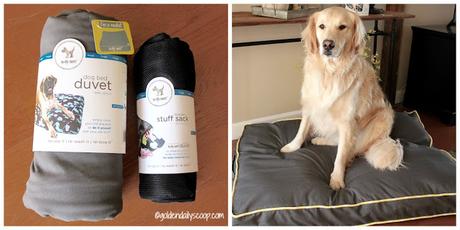 Upcycle Your Life - Here's How it Works!
Did you know that every year the average person recycles or donates 12 pounds of textiles? The EPA reports that only 15.3% of those textiles are recovered, which means the rest goes to the landfill.

Filling the duvet is a pretty simple process, just gather your old clothes, blankets and pillows, stuff them in the sack and insert into the duvet cover.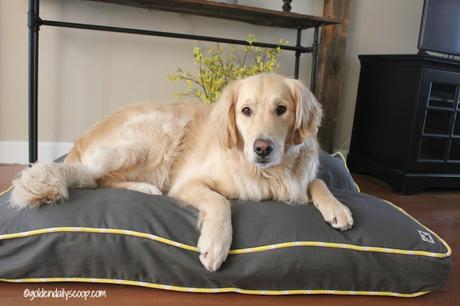 This is the "I'm a realist" in dark gray with yellow trim. I love the trendy color combo, it's a nice masculine color for Bruin that goes perfectly with our style.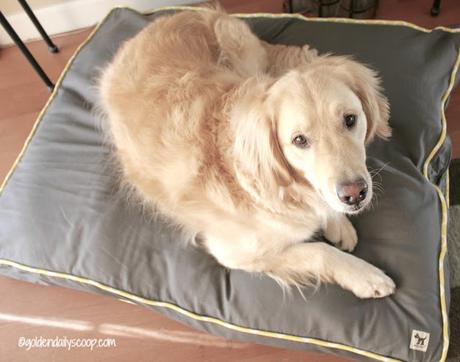 Bruin is a large golden retriever, weighing close to 90lbs. so it's not always easy finding a bed that he can fit comfortably on. 
As you can see he fit's nicely on the bed. This duvet cover is size "huge" which measures at 36" x 45" x 5".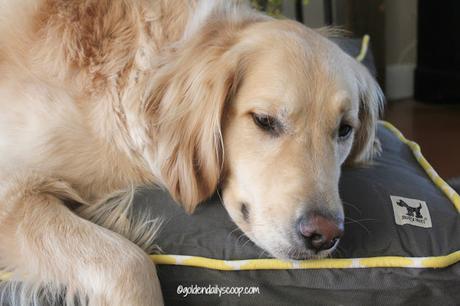 Made from 100% cotton canvas which is pre-shrunk and washable, this duvet cover is very durable even for this big guy. I love the cotton canvas because you can easily vacuum all the dog hair off the bed which is a lot when you have three goldens like us!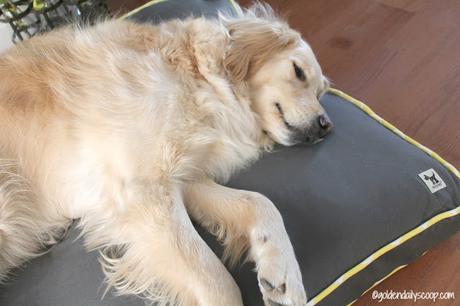 I think it's safe to say Bruin LOVES his new bed and I don't blame him one bit for not wanting to share it!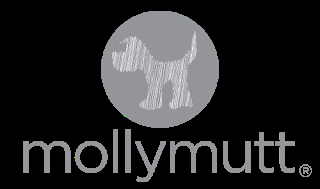 To see all their designs and sizes visit Molly Mutt and connect with them on social media. Facebook | Twitter | Instagram | Pinterest
ENTER THE GIVEAWAY BELOW!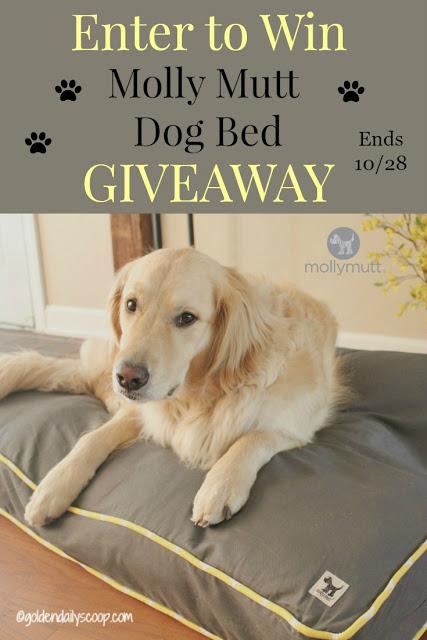 a Rafflecopter giveaway