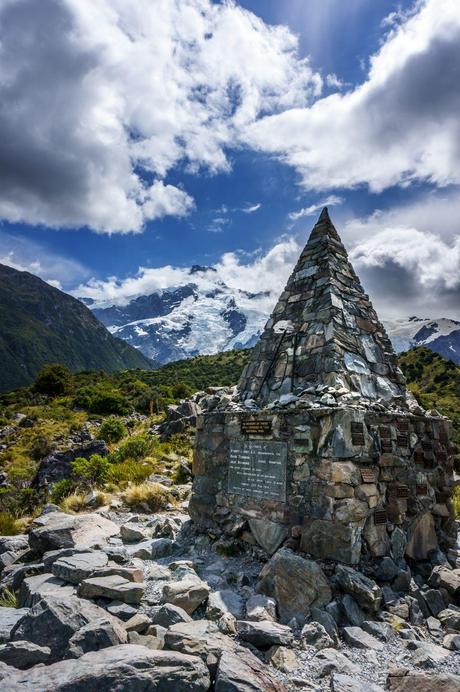 Aoraki / Mount Cook National Park
On the road to the tallest mountain in New Zealand you can take in all the striking blue glory of Lake Pukaki. The Highway leads along its shore, crossing farmland and logging forest. The stunning color of the lake created by minerals washed down from the mountains makes you overlook the not so pretty wasteland of choppped trees around it.
The mountain becomes clearer and taller with every mile and slowly you can guess how big the snowy peaks actually are. With its 3724 meters, Mt Cook towers over the few houses in the valley.
At the feet of Mt Cook its small namesake village provides for high class accomodation with a view on the mountain. Next to it, there is a huge DOC camp site at the beginning of the
Hooker Valley
track – an amazing day walk that leads to the face of Hooker Glacier and has breathtaking views on the Mountains in addition to three swingbridges, some views on glacier lakes and a river.

The other worthwhile walk in the area is a relaxed 25 minute climb to a lookout on
Tasman Glacier
. Both Glaciers are really interesting to see, but not really at their best in summer. The terminal faces don't really show any ice – it's all hidden beneath a thick layer of gray rubble. Still, we saw some ice blocks floating on Hooker Glacier Lake and it is easy to imagine how fascinating all this must look in winter and higher up the mountain.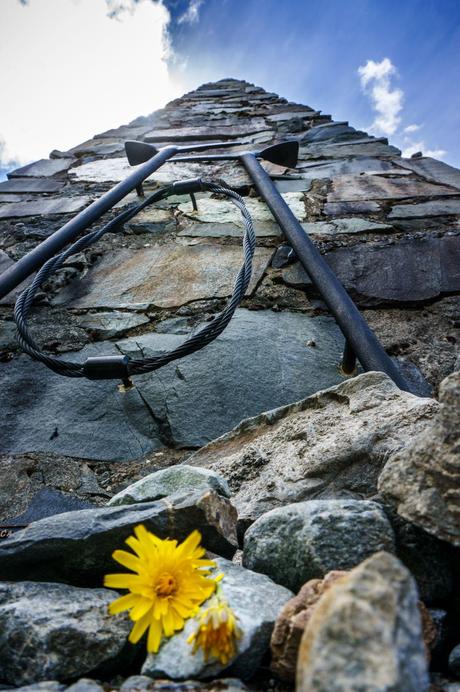 Alpine Memorial, Hooker Valley