Up in the clouds party is by Sweet Empire here in Melbourne ....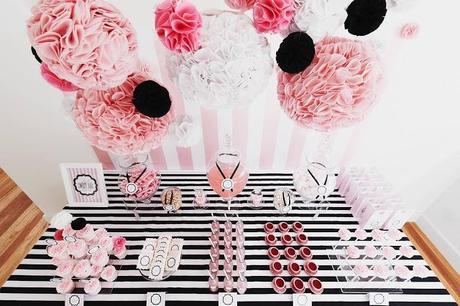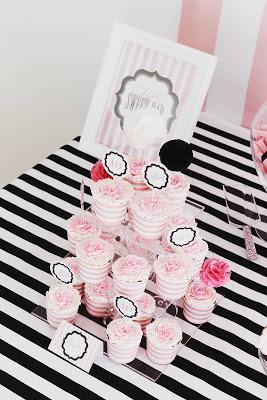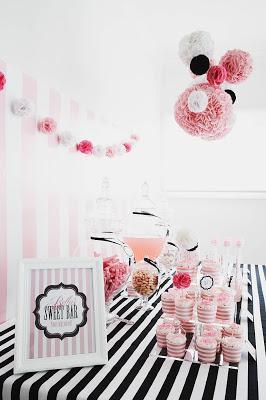 Up in the Clouds party is by Sweet Empire here in Melbourne and I absolutely love the rose cake pops she made absolutely stunning, aswell as the color scheme and the beautiful poms! as told by Catherine from Sweet Empire:
This is a return client and the 10 year old birthday girl had requested some fantastic cookies for her birthday via her Nan's facebook, so the focus was on the cookies. I decided to match the cookies to the stunning table stationary design by Lajari by printing her name logo with edible printing. The birthday girl's name is Bella-Rose, therefore I created my exclusive new Rose cake pops to match the cupcakes in hand piped ombre shades of pink. Needless to say, the birthday girl was speechless and so excited to show her party guests her dessert table.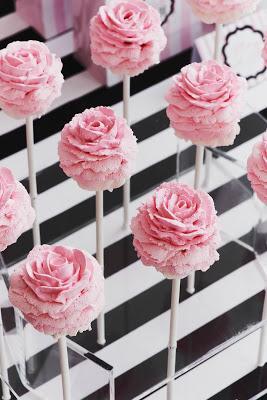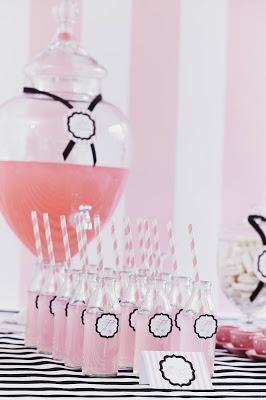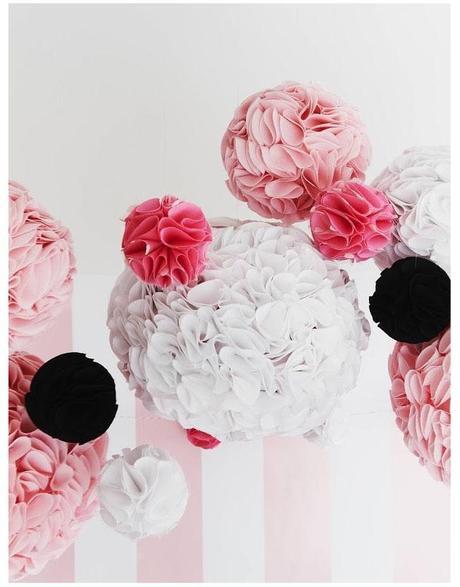 Another successful Sweet Empire collaboration with the talented Samantha at DunneWith Style with her custom made fabric Pom Poms made exclusively for this event to create floating clouds above the table in multi sizes up to her huge poms thatused 1000 fabric pieces EACH  to create! Featured food items were, chocolate cake pops with hand piped ombre roses, moist vanilla bean
cupcakes with hand piped ombre roses, vanilla bean cookies, jelly mini tea cups and pink lemonade"
Just beautiful ladies, what a gorgeous table! 
 Vendors: All Desserts, sweet treats and event styling by Sweet EmpireFabric pom pom "clouds" by Dunne with Style Event table stationary and backdrop by LajariPhotography by Dean SchmidegCupcake stand, cake pop stand and jeweled lolly scoops by GlisteningOccasions Drink dispenser hire by Boutique Party Hire