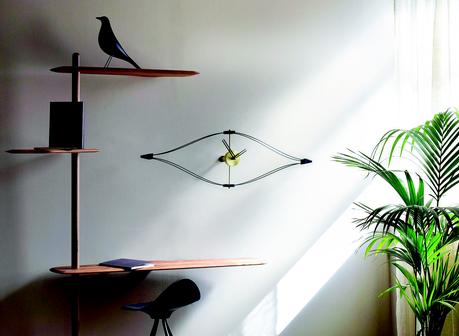 Nomon is the leading company in indoor clocks. It was born at the crossroads between José María Reina, industrial designer, and Ángels Arrufat, jewelry designer. They both wished to join their projects aiming to give the clock back the prestige and distinction as a decorative element in our homes and offices that it had in the past. Nomon clocks have an exclusive nature due to the use of noble materials, treated with jewelry standards in its finishes and presentation. Moreover, its designs are easily recognizable thanks to its visually stunning presence and aesthetics. Nomon clocks are handmade in Barcelona combining artisan processes and innovative techniques. In this blog we will be focussing on some of the latest collection from the brand recently unveiled at Salone Del Mobile, Milan 2019.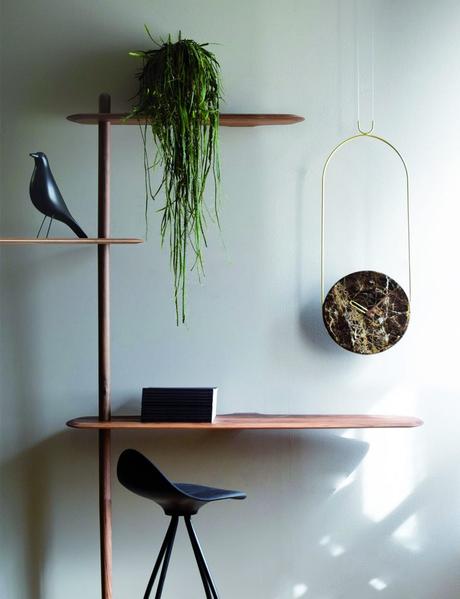 Colgante is an impressive wall clock for the modern living area. The round marble body swings gently against the wall, held by a filigree frame of polished brass. The reduced shape gives the design lightness and elegance. The delicate hands gracefully indicate the time.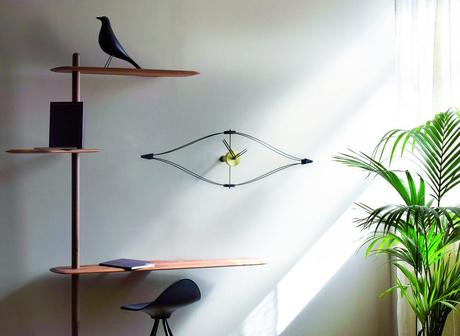 Add an instant wow factor to a living room area with Nomon's Look Wall Clock. Features a fabulous curved shaped design with beautiful walnut wooden finishes. The ideal piece to add to a home décor collection that acts as a work of art on its own, while serving as a functional clock as well. Available in smaller size now it really makes the eyes rolling.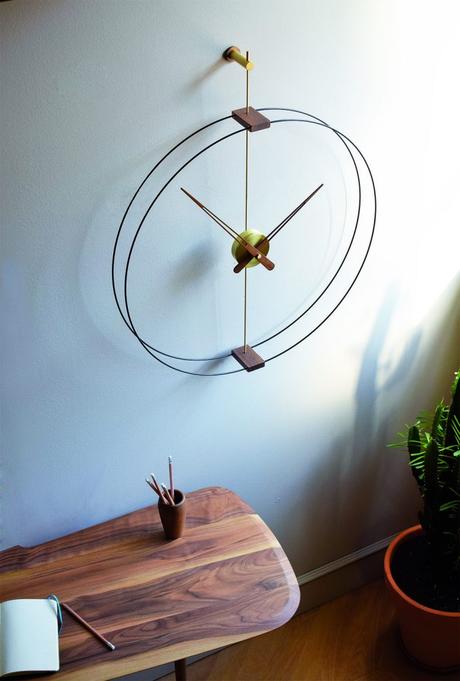 Mini version of Ø66 cm model Barcelona. With these dimensions may have this model for smaller spaces.
This Wall clock from Nomon adapts to any corner or space at home and in public spaces.
Finishes in Black fiberglass, black lacquered walnut hands and gold it adds character to your walls.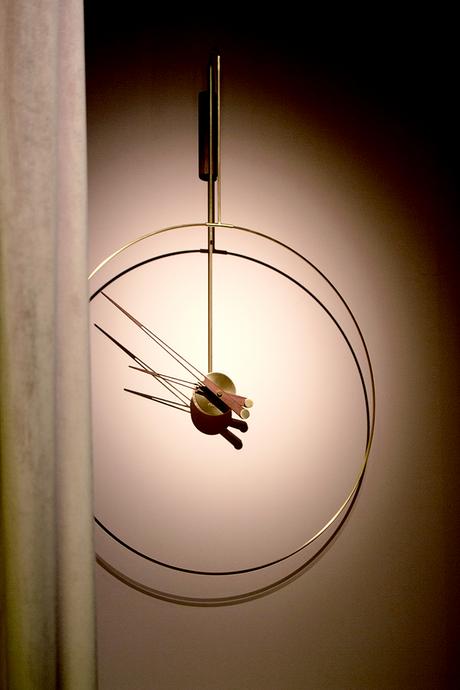 Daro is one of the impressive wall clocks for the modern living area. Two elegant walnut hands are held by a delicate frame of polished brass, which serves as a suspension and limitation. Stripped down to the bare essentials, Daro radiates lightness and elegance.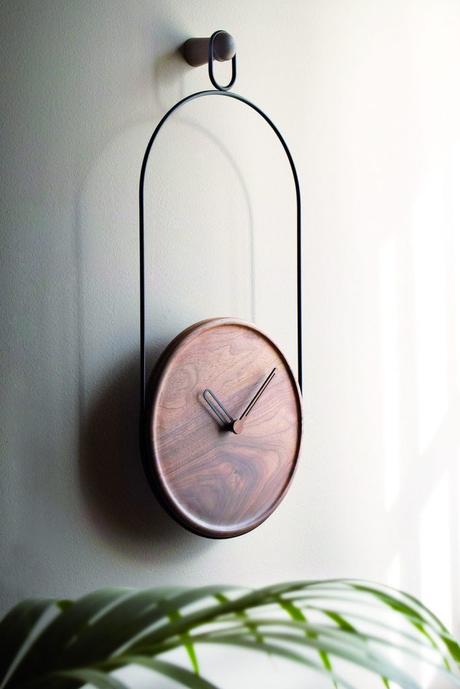 Eslabon by Nomon is a minimalist timepiece and decorative object at the same time. The piece combines solid walnut with polished brass hands. An elegant walnut body is held by a delicate frame that serves as a suspension. The clear, geometric shape gives the design lightness and elegance. The polished brass hands reliably indicate the time.