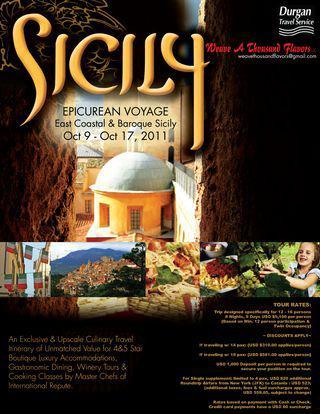 8 Nights, 9 Days
East Coastal & Baroque Sicily
Food + Culture + Lifestyle
Oct 9 - Oct 17, 2011
 ~
To view the Brochure for complete Itinerary & Pricing please click ~  Download Sicily-Modern-brochure
To Sign Up for this incredible journey, click ~ Download Registration-form
Questions?
Please email me at  [email protected] 
~ Keep reading for the itinerary in exquisite detail ~ 
~What the price includes~ 
~ Transfer Catania airport to hotel by private car or hotel shuttle. On the return, the bus will drop-off at Catania city center and/or airport as required. 
 ~ Boutique 4 & 5 star deluxe, luxury accomodations for 8 nights, 9 days. 
~  Gastronomic Dining ~ All Buffet breakfasts, all lunches and all dinners (except on day 6 as stated in itinerary), all of which are either considered locals gems and/or Michelin star restaurants in rustuc settings or modern venues. 
 ~ Wine &/or Wine Pairings with lunch & dinner - A glass of local wine with lunch, coffee, tea and soft drinks. Wine pairings with dinner at fine-dining restaurants or Quarter-bottle wine per person at Trattorias, Osterias or Ristorantes at every dinner.
~ A Cheese Farm Tour ~ A farm trip to view local cheeses being made with a cooking demonstration & lunch on the farm.
~ 2 Winery Tours ~ Tour of wine cellars with tastings and luncheons
~ 3 Hands-On Cooking Classes with Master Chef's to learn Sicilian delights.
~ All ground transportation costs including taxes and fees with no surprise add on fees. Please note - Ground transporation will be via coach, bus, mini-bus or mini-van depending on group size. We may also need to be shuttled from the bus to the historical towns via taxis since the baroque towns have narrow streets that cannot accomodate large vehicles.
~ Official Tour Guide on the road ~ I am also thrilled that instead of a 'hire-a-tour-guide-at-every-stop', traveling with us will be my friend, interpreter & specialised local guide Diana Mazza so we are constantly educated on the culture, history and local customs.
~ All entrance fees to historical sites. 
~ Tips at restaurants.
~ Porterage at hotels.
~What the price does not include~
 ~ Round trip Airfare to and from Catania, Sicily. Return airfare from JFK at $500 + taxes, fees and fuel surcharges can be purchased from Durgan Travel Service
~ Passport & Visa fees. Participant must hold a valid passport for travel & a visa if required. 
~ Premium & additonal wine and alcohol. 
~ Tips to the motor-coach driver (approx 2-3 euros/day) and Travel Guide. 
~ Expenses of a personal nature not limited to laundry, phone calls, spa treatments, mini-bar and additional excursions and purchases.
~ Meals & room service purchased separate from the group.
~ Travel & trip cancellation insurance
 Day 1 :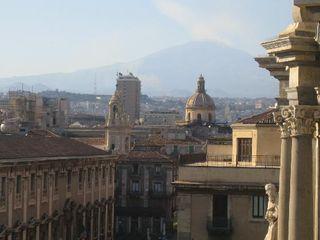 Arrive in  Catania and transfer (via private car or hotel shuttle) to the four-star Deluxe Liberty Hotel in the heart of this historical city. This beautiful Liberty style home from the 1900's has been transformed into a luxurious & intimate boutique hotel.

Once we're all settled into our richly appointed rooms with beautiful textiles and precious marble mosaics, we gather later in the evening for a welcome prosecco - Italy's signature sparkling wine - and some local cheese and olives on the hotel terrace. Mingle and meet, warm up  for the wonderful evening & dinner ahead. A leisurely walk through the city for dinner at a local gem of a ristorante known for its extraordinary seafood, lack of tourists and friendly service, just off the cathedral piazza.

Overnight at Liberty Hotel followed by sumptuous buffet breakfast in the morning.

Day 2: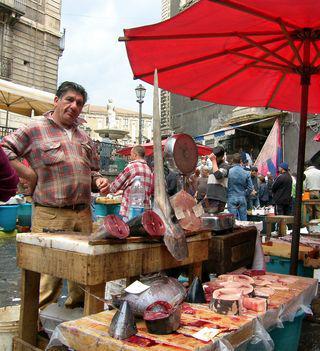 Well rested, we embark on a guided walking tour through the historical center and to the colorful Catania fish & food market. Leave your Jimmy Choo's at home as we stroll through the narrow medieval streets where blood oranges, leafy greens, herbs, artichokes, swordfish, goats, breads and cheeses will vie our attention. This vibrant, dynamic and loud experience is sure to be unforgettable.

We continue our tour of some of Catania's grandest historical attractions as we walk to lunch at a local cafe  dining on local specialities such as arancini or granitas.  Adequately in a food induced stupor, we depart by motor coach for the beautiful baroque town of Ragusa. Sit back & relax, absorb the local scenery or take a snooze because our day is far from over!

In Ragusa we check into the beautiful  De Stefano Palace - Luxury Hotel, a period residence restored to its original and refined neo-classical elegance.

During restoration, original materials were used and the 19th century frescoes which embellish the ceilings of the rooms in the palace were painstakingly restored to their original splendor. The result is an intriguing and refreshing blend of  a historical facade and an interior, designed with simple, elegant lines with contemporary comfort.

Rest if you must because soon we head to Modica for our first cooking class with Master Chef Lorenzo Runta at his restaurant, Locanda del Colonnello. 

What a great opportunity for a hands-on cooking class featuring local dishes based on the day's bounty at the market. We can look forward to delights such as Ravioli Di Ricotta for a first course, Involute Di Pesce Spada (swordfish) for the second and a Gelo di limone  or a signature Tortino di chocolate for dessert. 

After, we all share the foods that were prepared in class.

Overnight at De Stefano Palace - Luxury Hotel, Ragusa followed by  buffet breakfast in the morning.

Day 3

This morning we begin our day exploring the beautiful baroque town of Ragusa, a UNESCO site.  The scenery of Ibla, Lower Ragusa's historic centre, is rich in churches and mansions in the Late Sicilian Baroque style. 

We enjoy a guided walking tour through its narrow and charming lanes some of which can only be travelled on foot.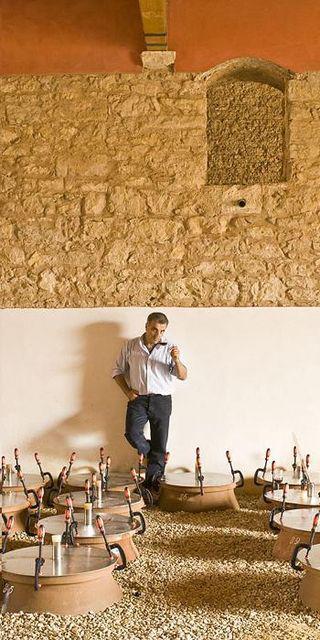 Near lunchtime we head out by motor coach to a local Winery Cantine COS , which I am especially looking forward to as it is owned by two Architects & a Social Worker. They are renowned for their respect for traditions in the care of their vineyards, while in the wine cellar they boast modern technologies and competence.

Here is how they describe the territory & their wines (SOI excerpts - Cantine COS)  -

"We are almost on the point south eastern of Sicily and the taste of Africa jumps not only with the reminescences of the several architectures, but also with the vegetation: olive groves, carob and almond trees, vineyards, and then a wonderful climate with colour loaded of red, ocher, yellow. Native of Sicily, Nero d'Avola vines have a medium-large bunch, with medium berry, slightly ellipsoidal and red bluish intense color"

Cantine COS has been repeatedly featured in the New York Times, Decanter, Wine & Spirits and other Wine & Gourmet magazines.

After a tour of the Winery, we settle in for a lunch and 3-wine tastings in the beautiful surroundings at Azienda COS Agricola.

Sated, we make our way back to Ragusa and enjoy some free time. So let's take this opportunity for a stroll, a rest or simply people watch at a caffe.

Primp and coiff before dinner as we head to Modica.

At the Palazzo Failla hotel, we dine at La Gazza Ladra, one Michelin star restaurant where we will enjoy an exquisite 4-course meal with wine pairings, prepared for us by the Chef deemed as Sicily's rising star & featured speaker at the 2012 International Chef Conference in Milan, Chef Accursio Craparo.

Overnight at De Stefano Palace - Luxury Hotel, Ragusa followed by sumptuous buffet breakfast in the morning.

Day 4

This morning we  explore the Baroque gem of a town, Modica and we kick off the morning with a guided tour of this spectacular town.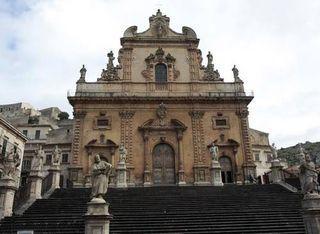 Modica perfectly blends regular life and tourism. Cronache di Gusto named Modica 'Best City in Sicily in 2008 and Modica was named a UNESCO site in 2002. We are here to treasure this town for its Baroque architecture, cathedrals, unique handmade chocolates (drool) and other culinary delights that await us.

We take a tour of several notable structures such as Chiesa Di San Giorgio, noted to be one of the most extravagant churches in the province. It is known for its Baroque splendour perched on top of a majestic 250-step staircase.

After which feel free to wander off and take a walk through town, stopping at the local shops or cafes, soaking in the slow pace of life.

But be sure that your stroll lands you in time for our tour at the steps of the chocolate laboratory Antica Dolceria Bonajuto.

In Modica there is no mass production of chocolate. Here the method remains the same since 1880.  Known for its tradition of preparing hand made, cold-pressed chocolates, ancient flavours remain unchanged by the passing of time. Be prepared to view this incredible craft and for a feast of tastings.

Early noon we travel via motor coach to a local farm where we will watch the making of traditional fresh cheese and "focacce" (traditional baked dish) followed by a traditional lunch at the farm.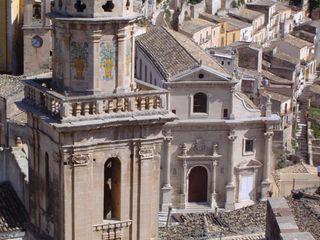 We return to Ragusa for a lazy afternoon. Take some time on your own for a snooze or wander down winding paths, steep stairways and narrow arches as you take in the sights and scents of this beautiful town that is best taken in bite size pieces. 

Be sure to work up an appetite for dinner is at the beautiful, one Michelin star restaurant of Locando Don Serafino.

Situated right in the heart of this Baroque town, this restaurant is a former stable of an old mansion where we can look forward to a dinner of several courses and wine pairings. The cuisine is based on local tradition, seasonal ingredients and will be an offering of refined and elegantly presented dishes all under the watchful eye of Chef Vincenzo Candiano.

Overnight at De Stefano Palace - Luxury Hotel, Ragusa followed by sumptuous buffet breakfast in the morning

Day 5

This morning is an early start as we depart for the charming baroque town of Noto, which is also a UNESCO world heritage site. We walk through its streets for a guided historical tour of the town. This is the location for Antonioni's film L'Aventura. We explore this pictureaque town with a guided tour through its streets.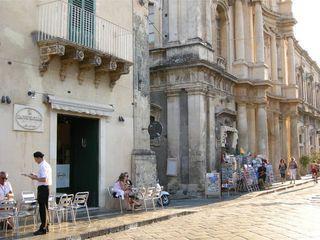 For lunch  we are in  search of yet another oasis: one, not of new place, but of new taste - that can only be found at Caffè Sicilia. 

This caffe is as much that as it is a flavor laboratory of inspired flavor-maker Corrado Assenza: here there is almost always something new and remarkable to discover - black olive ice-cream or tomato granita! Corrado has been a pioneer among Italian chefs for his creations. Educated in chemistry and biology, he brings the precision of scientific research to his recipes:"I do not want simply to imitate the past. I want to use tradition to make a new tradition," he says.

He respectfully deconstructs tradition and reinvents it, devising awe-inspiring flavor combinations. He is obsessed with quality - his spectacular Il torrone pastries incorporate almonds from Noto, pistachios from Bronte, honey from the Iblei Mountains....and so we just may make another lunch of this! Corrado Assenza is also one of featured speakers at the 2012 International Chef Conference in Milan.

After a lick, chomp and chew of Corrado's spectacular creations, we depart for the spectacular town of Siracusa. Here is a town where Greek and Baroque architecture jostle for space.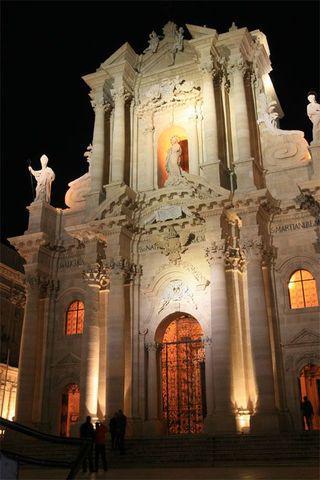 Recently, USA Today featured Siracusa as one of the 10 great places to go off the beaten path in Italy - that article, here.

Our first stop - the archaeological zone - this site contains the most complete Greek Theater existing from antiquity in Sicily. Described as an impressive place where the ruins are poetic and timeless, we take a guided tour of the ruins for the rest of the afternoon.

A  warm welcome awaits us at the charming , four star, design boutique hotel, Hotel Cavalieri : a hotel with a fresh and modern style, an elegant dwelling that conjugates atmospheres and scents of contemporary Sicily.



After a a bit of rest and freshening up we look forward to dinner at Don Camillo Ristorante famous for its local seafood creations such as spaghetti with sea urchin and shrimp. Known by locals for its fine dining, this establishment has been graced by the likes of Francis Ford Cappola, Georgio Armani, Steve Martin and Gerard Depardiu.



Overnight at Hotel Cavalieri followed by sumptuous buffet breakfast in the morning.

Day 6

The day begins with a rich and delicious buffet breakfast after which we journey up the coast to the picturesque town of Giardini Naxos.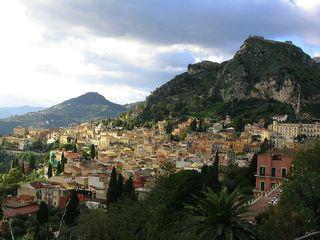 We will meet with Chef Angelo and walk to the fish market to purchase the freshest fish from the morning's bounty. We return to his restaurant where we will spend the next couple of hours in a hands-on cooking class learning traditional dishes like Sicilian Caponata, traditional fish preparation and hand made cannoli.

Prepare to eat the 'fruits of our labor' while sipping local wine overlooking the beautiful Ionian Sea.

Later in the afternoon we depart for Taormina, spectacularly located on the terrace of Monte Tauro and breathtaking views west of Mt. Etna, here is a city famed for its beauty.

In Taormina, prepare to fall in the lap of luxury as we check into the boutique, five star Hotel Imperiale, featuring a panoramic terrace and a breath taking view that stretches from the crystal clear waters of the Ionian Sea all the way to the foot of the spectacular Etna volcano. Here we can look forward to old Sicilian hospitality, near the old city center.

The rest of the day is our leisure so relax, run a bath scented with lovely bath salts or go for a walk. Tonight we are on our own so make it a 'Date Night' if you are with your loved one or if you are travelling without your better half make it a night out!

Overnight at Hotel Imperiale.

Day 7

This morning after a leisurely buffet breakfast overlooking views of the Ionian sea, our day begins with a guided walking tour of Taormina's Antiquarium of the Ancient Theatre or Teatro-Greco dates back to the Hellenistic period, 3rd century B.C.

Late morning we  depart for the slopes of Mt. Etna and the  Barone di Villagrande estate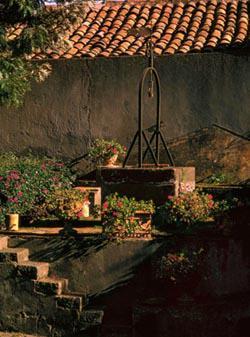 The Barone di Villagrande estate sits on Etna's slopes at an altitude of 700 metres above sea level. The vineyards, dominated by the estate, slope down towards the sea into a natural amphitheatre. These lands, which have always belonged to the familyhave given birth to wines since 1727.

It was in the year 1726 when Holy Roman Emperor Charles VI by royal decree gave Don Carmelo Nicolosi who carefully restored the vineyards and production of a prestigious wine, the title Barone di Villagrande and a series of related privileges. 

From the notes of Alfredo Maria Mazzei (Avellino 1895, Catania 1970), Director of the Italian Academy of Vine and Wine, written during a visit to Villagrande:

 "There is no doubt that this delicious wine belongs to the Italy's most refined wine-making aristocracy, rather that of the world. It posses a high-grade of particular dynamogenic and tonic properties, in as much as the Volcano's fire and the strength of the Cyclops is magically concealed in its molecules…" Catania, August 10, 1950.

The DOC of Etna is only 2500 hectares within the province of Catania. It's a minerally rich "C" shaped region surrounding Mount Etna on the far eastern side of Sicily. Here, the main varietals are Nerello Mascalese (red) and Carricante (white) which grown in this region impart aromas and flavours that reminiscent of the dark, volcanic soil. The volcanic soil and the typical mountain climate create a unique condition allowing the production of wines with moderate alcoholic content but rich in fixed acidity and extracts.

After a guided tour of Winery, we will settle in at the vineyard for a relaxed lunch with wine tastings on the beautiful slopes of Mt. Etna.

We return to Taormina and it's time to venture off on our own - take a snooze, or revel in the beauty of the crystal blue waters. Perhaps more shopping under the Sicilian sun!

We carry this slow pace well into the evening as we sip and dine at a local establishment away from the tourist traps, at a local gem of a Ristorante.

 Day 8

Our day begins with our third and final Cooking Class  in the traditional art of Sicilian cooking at Ristorante Licchios. We begin with a tour of the local market, then enjoy a cooking lesson in the local restaurant's spectacular indoor garden.

The chef and sommelier, Chef Angelo Longo, will teach us not only techniques in traditional Sicilian cooking but also about the region's culinary history and the particularities of Sicilian wine. Our hands-on cooking experience will culminate in a meal of dishes prepared by us, savored with local Sicilian wine.

After lunch, some more free time and if we are lucky, perhaps the sea will be warm enough for a swim!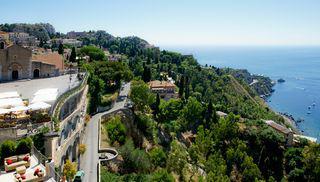 Do as your heart pleases this afternoon but don't forget to rest, primp and coiff because tonight is the gala dinner! A fond farewell!

This, at the highly acclaimed five star Metropole Maison D'Hotes under the watchful eye of Chef Andreas Zangerl,  former chef and partner of the famed Casa Grugno, in his own words, "I decided after 10 years to take on a new challenge in the beautiful  new Hotel Metropole , and is a perfect place to achieve great targets, and to contribute to Siciliy's growing gastronomic excellence."

Exquisitely prepared courses based on themed menus with wine pairings.

Overnight at Hotel Imperiale followed by sumptuous buffet breakfast in the morning.

Day 9

After breakfast, we bid our farewells as we return to our final destination, Catania with drop-offs at the city center or the airport.

Arrivederci....till we meet again!

 ~What you should know~

 ~ This culinary experienceis subject to participations by a  minimum of 12 persons and limited to a maximum group size of 14-16 persons. The base price is based on 12 pax participation. However if our group size increases to 14-16 person, everyone gets a discount applied to their final invoice. View brochure for pricing details.

~  I am not a travel agent but as a trip 'designer' & organizer have painstakingly put together this travel itinerary. Therefore, I am delighted that Weave A Thousand Flavors LLC will collaborate with Durgan Travels Service, and together, every aspect of this trip has been worked out with great care to ensure an exceptional and memorable experience of the highest quality & standard.

~ I am also thrilled that instead of a 'hire-a-tour-guide-at-every-stop', traveling with us will be my friend, interpreter & specialised local guide Diana Mazza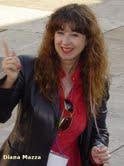 Diana is of Sicilian/Irish heritage, born in Sicily and is also the daughter of  Ellen Grady, who is the author of various "Blue Guides". After her education in Classical Studies she moved to Germany to study the language.
Since her return to Sicily, she has earned specialisation as a Guide & Tour leader for the following provinces: Catania, Messina, Siracusa, Enna, Ragusa, Agrigento as well interpretation services in English and German.
She has vast experience working with large travel and maritime agencies. She has also worked for royalty and prides her experience with H.R.H Queen Mother, Her R.H. Princess Viktoria of Sweden and the Japanese Royal family. Her twin brother also works in tourism.
 ~ Like a prospector sifting for gold, every 4 and 5 star, luxury boutique hotel, restaurant and culinary experience has been chosen for its exceptional quality. These choices  are result of endless conversations with local friends & advisors in Sicily,  reading Michelin & Zagat reviews, personal comments, forums and food blogs as well as communicating with Chefs, culinary schools, concierges and farms.
~ Due to some unforseeable circumstances, if an accomodation choice may need to be substituted it will be at an alterate boutique hotel of the same standard and level.
~ Due to the terrain expect to walk on uneven surfaces such cobblestones and on inclines so this trip has a physical demand for walking unencumbered.
Questions?
Please email Devaki Das at  [email protected] or contact Durgan Travel Service at tel# 781-438-2224 
I hope you'll be joining us!