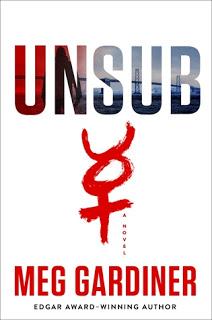 ABOUT THE BOOK:

A riveting psychological thriller inspired by the never-caught Zodiac Killer, about a young detective determined to apprehend the serial murderer who destroyed her family and terrorized a city twenty years earlier.
Caitlin Hendrix has been a Narcotics detective for six months when the killer at the heart of all her childhood nightmares reemerges: the Prophet. An UNSUB—what the FBI calls an unknown subject—the Prophet terrorized the Bay Area in the 1990s and nearly destroyed her father, the lead investigator on the case.
The Prophet's cryptic messages and mind games drove Detective Mack Hendrix to the brink of madness, and Mack's failure to solve the series of ritualized murders—eleven seemingly unconnected victims left with the ancient sign for Mercury etched into their flesh—was the final nail in the coffin for a once promising career.
Twenty years later, two bodies are found bearing the haunting signature of the Prophet. Caitlin Hendrix has never escaped the shadow of her father's failure to protect their city. But now the ruthless madman is killing again and has set his sights on her, threatening to undermine the fragile barrier she rigidly maintains for her own protection, between relentless pursuit and dangerous obsession.
Determined to decipher his twisted messages and stop the carnage, Caitlin ignores her father's warnings as she draws closer to the killer with each new gruesome murder. Is it a copycat, or can this really be the same Prophet who haunted her childhood? Will Caitlin avoid repeating her father's mistakes and redeem her family name, or will chasing the Prophet drag her and everyone she loves into the depths of the abyss?
LISTEN TO AN EXCERPT:
MY REVIEW:

UNSUB by Meg Gardiner
My rating: 4 of 5 stars
UNSUB by Meg Gardiner is a 2017 Dutton publication.
Solid, intricately plotted, and smart serial killer crime thriller-
Confession: This is, to my knowledge, the first book I've read by this author. I see she has a healthy back list, and I wasn't unfamiliar with her, but for some reason, which was not at all intentional, I just never got around to trying one her novels.
But, when several Goodreads friends left some very positive reviews for this book, and since it was the first book in a new series, I felt like now was the time to introduce myself to Meg Gardiner.
Like the infamous San Francisco serial killer, 'The Zodiac'- 'The Prophet' went on five year killing spree, but then suddenly stopped. The case went cold, but it left detective Mack Hendrix a shell of the man he once was.
Now, his daughter, Caitlin, who is working her way up the law enforcement ladder, finds herself promoted to homicide when it appears that after a twenty-year absence, 'The Prophet' is back… with a vengeance.
It's been a long while since I read a traditional 'serial killer' crime novel, and this one caught my attention because it made reference to 'The Zodiac', which creeped me out, maybe more than any other serial killer case, because no one was ever arrested, and for years, an uneasiness simmered in SF, with residents wondering if the killer was dead or alive - or if he might come out of hiding when least expected.
So, a setup which features a diabolical serial killer who reemerges after a lengthy silence, was too good to pass up.
The novel seemed to follow a well- worn path along ' procedural avenue', until it steadily morphed into a very smart, very detailed, and atmospheric thriller which puts a fresh spin on an old familiar trope.
As with any thriller in which a serial killer is at work, the crime scenes are graphic, and not for the faint of heart. But, if you are thinking about some deranged, sicko, lunatic with the tried and true profile, thing again. This is not your usual baddie, not by a long shot.
While there are some weak moments, overall this novel was cleverly crafted, with expedient and hair-raising twists, and a stunning conclusion that will segue nicely into the next installment.
GET YOUR COPY HERE:

https://www.amazon.com/UNSUB-Novel-Meg-Gardiner-ebook/dp/B01M3U5566/

https://www.barnesandnoble.com/w/unsub-meg-gardiner/1124998283


ABOUT THE AUTHOR: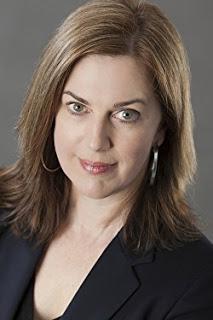 Meg Gardiner is the author of thirteen thrillers. UNSUB, her latest novel, features homicide detective Caitlin Hendrix. Don Winslow says, "Like The Silence of the Lambs, this novel scared the hell out of me. I dare you to try putting it down." The novel has been bought for development as a TV series by CBS. 
Meg was born in Oklahoma and raised in Santa Barbara, California. A graduate of Stanford Law School, she practiced law in Los Angeles and taught writing at the University of California Santa Barbara. She's also a three time Jeopardy! champion. Meg lives in Austin, Texas.
She's the author of the Evan Delaney series and the Jo Beckett novels. China Lake won the 2009 Edgar award from the Mystery Writers of America for Best Paperback Original. The Dirty Secrets Club won the Romantic Times Reviewers' Choice Award for Best Procedural Novel of 2008.