Hi, hi, hello! My name is India, and in addition to acting as Kari's punching bag and legal representation on the Internet, I also have a few unpopular opinions. Unfortunately, I usually don't know that my opinion is unpopular until I'm being reamed out in a spectacularly public fashion. Dear readers, I, like the dolphins in "Bridesmaids," am here to save you from similar humiliation.
In my debut column, Unpopular Opinions, I will share some of my greatest (worst?) hits and also provide some superior alternatives so you can keep your thumb on the pulse of pop culture without having to suffer through inferior material. Let's get started!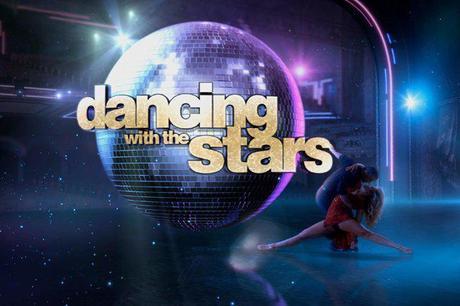 So, "Dancing with the Stars." It's a bad TV show, straight up. As loyal followers of Blog Like It's Hot, you know that Kari and my other roommates are big fans of the show. As the only AT&T subscriber in the apartment, this puts me in a difficult spot when voting time comes around.
Despite the high ratings and endless line of C-list celebrities (sorry, Rob!), this show has failed to pique my interest.
First, the dancing is bad. Yes, yes, I know the premise of the show is teaching C- and D-listers to ballroom dance, but seriously. Viewers are forced to watch the same ballroom dances from episode to episode with little variation beyond who will screw up this time. How many times can someone realistically watch someone stumble through a paso doble before they are longing for something, anything, even infomercials, to break up the monotony? Pro-tip – I make it about ten minutes every time.
Second, the music is terrible. I love a good cover band, but the band on "Dancing with the Stars" is routinely sub-par, fumbling contemporary songs so badly that I cannot pay attention to anything else. The singers are nearly always off-key, the tempo is mangled, and the overall effect often forces me to leave the room clutching my ears. Points for enthusiasm, guys, but some songs just aren't meant to be mashed into a sambo rhythm.
Skip to 2:00 to listen to the house band commit aural crimes against humanity as they butcher Gwen Stefani's "What'chu Waiting For" while Mario Lopez attempts to tango.
Third, the costumes are questionable at best and seem to be approximately 30% double-sided tape. I'm not sure how being mostly covered in nude spandex with some flowy bits tacked on contributes to one's ballroom dancing, but check out the monstrosity below.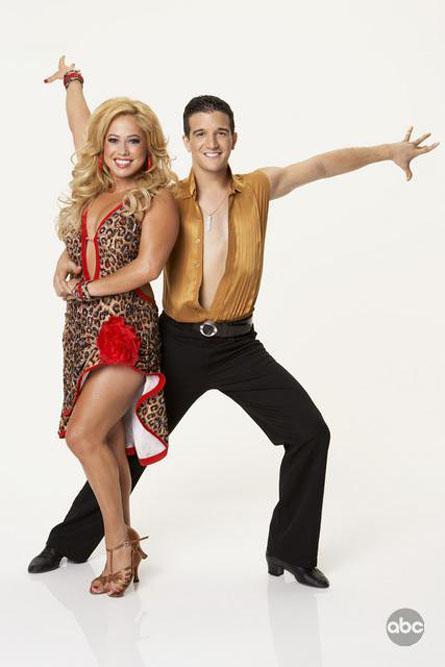 Image from starpulse.com.
So combine bad dancing, bad cover songs, and bad costumes, and we have a bad show.  "Dancing with the Stars." I do not recommend it.
If you, and I understand the urge, need something to fill the dance-shaped hole in your life, try FOX's "So You Think You Can Dance" or MTV's "America's Best Dance Crew." Not only do the shows feature real dancers, but the music and costumes are waaaaay better! Checkout ABDC's Season 1 winners, the Jabbawockeez, below!