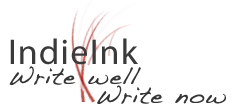 I took a deep drag on my cigarette as I stared at the dilapidated house in front of me.
I closed my eyes, trying to comprehend the events from the past week, still feeling like it was just some weird dream and that in a moment I'd wake up next to my fiance in our condo in Vancouver, overlooking Stanley Park in our whitewashed, safe and planned life together.
I breathed in the acrid smoke from the cigarette and felt the familiar tickle down my throat and into my lungs.
I had forgotten how good this felt.
I didn't smoke anymore.  I had left this behind almost a decade ago when my sister died of lung cancer.  She was only 25.  I vowed to become healthy after that and quit, cold turkey and decided to "straighten up" at the same time, all in an effort to distance myself from the pain of her absence.
I moved to the other side of town, let my short. bleached hair grow out into long brown locks, looked for a real job and started "growing up" as they would say.
It wasnt easy but I did it.  I turned myself into the healthy, tofu-eating, yoga-practicing, hard-working, marathon-running yuppie that was everything I rebelled against in the past.
I had wiped my slate clean as if I had just hit the delete button on my keyboard of life – I "forgot" my past and purged my life of every bit of evidence of the person I had been.  I even stopped visiting my parents – that is, until that phone call.
The phone call, last week, when my parents asked me to come to their home immediately because it was "extremely important".
I didn't know why I was rushing over there, I didn't know why they had called.  I was just told I needed to come immediately and I went with a growing pit of despair in my gut.  All I could picture was something horrible, like a medical test with depressing results or a divorce that was brewing secretly for years.
I never in my life imagined that this would be why they had called me.  This old, broken, sad looking hut in the middle of the desert.
As I rushed into the house I had grown up in, I noticed my parents sitting at the perfectly polished, dark wood dining table sipping tea with a very distinguished looking man who was apparently waiting for me.  I did not recognize him.
He introduced himself as an estate lawyer from the US.  He had flown in to find me because I had been left property in the desert just outside of Los Angeles in someone's will.
I remember being completely confused because I didn't know anyone in Los Angeles and I never had. In fact, I had never even visited the city. Apparently that wasn't true either.
My father sat me down and my mother grabbed a hold of my hand and told me the truth that was hidden from me for so long.
I was adopted.  My real mother and father had lived just outside of Los Angeles.  My mother had passed away and left the house in my  name.
This was why I was here.  To claim my mysterious past.
I took one last long drag of the Marlboro that I had picked up as I drove across the border and threw the butt on the ground, steeling myself as I pushed open the rusted gate and walked up the overgrown path to the front door.
I pulled the key out of my pocket, but there really was no need because the door was broken.  I pushed it out of my way and walked in, peering into the dusty emptiness inside the house.
The local kids obviously had the run of  the house.  There was spray paint on the walls, garbage and empty bottles littered on the floor and a dirty mattress in the living area.  A thick layer of dust covered everything and it smelled of stale pee.
Oh, I'm sorry.
Did I give you the impression that my biological parents had been living in this house?  No, no, they had left years ago.
This house wasn't a war,m loving house full of plump pillows, warm gingerbread and posies.  This was a house of unrest and violence – there was blood on the walls, but it had been there for years – or so they said when they were describing the unknown era of my life.
Two generations of my "family" had lived here.
Apparently violence ran in our blood – first with my grandfather who was known to have beat his wife and children so severely at times that they had to be rushed to the hospital frequently, then, with my mother, who had learnt to rely on alcohol to numb her childhood pain and abuse to hide the reality of her adult married life.
The climax of this story was that my mother, in an alcoholic fit of rage one night, took my father's gun from the closet and shot him as he napped on the sofa.  She then turned the gun on herself, assumingly not giving a second thought to the infant sleeping in one of the rooms upstairs.
She didn't die.  She just managed to get herself into the ICU at the local hospital and me into the hands of the local social workers.
She was charged and convicted of my father's murder and I was sent directly to a boarding house.  I was only two and a half years old, and an only child.
That's when my adoptive parents found me and whisked me away to my almost perfect, protected life in Vancouver with my older sister who very quickly became my partner in crime.
I walked around the deserted house slowly, touching the weathered wood railings, closing broken cupboard doors, running my hands along ripped wallpaper and admiring the peaceful, magical  dust dancing in the pale light streaming in through the windows.  I was  just trying to get some sort of feel for what this place was and what it should represent to me.  I was searching for some far away repressed memory….but of no avail.
I sat on the dirt covered stairs and held my head, moving a few wisps of hair that had escaped my ponytail out of my face.  What was I supposed to do with this place?  It represented a part of me I wasn't sure I wanted to know about.  It couldn't be worth that much on the market and would take a lot of time and money to fix to become liveable again.
I pulled out my last cigarette and flipped open my fifty cent lighter and stared at the flickering light.
I wonder if it was insured….
For the Indie Ink Writing Challenge this week, The Drama Mama challenged me with "There was blood on the walls, but it's been there for years. Or so they say." and I challenged Billy Flynn with "the challenge you came up with".