Some have said that the couple who cooks together stays together. Since time began, families have bonded and shared meals and memories while cooking and eating together on a regular basis. With today's fast-food meals and busy lifestyles, it is sometimes hard to remember that the kitchen should be the heart of every home. Consider these unique ideas for remodeling your kitchen.
Open Plan
Many homeowners today prefer an open floor plan, especially in their kitchen and dining spaces. The right floor plan can serve to make your kitchen easy to work in, and having a wider, more open area can allow the cook to interact with family members and guests while the food preparations remain right on track. Every individual and family has their own personalized kitchen and cooking routines. That's why every kitchen remodeling plan should be customized to make the kitchen a comfortable place for families to cook, hang out, share a meal, and heartfelt conversations together.
Great Outdoors
Many people love to host dinner parties and outdoor celebrations for families, friends, and neighbors. Homeowners are discovering how simple it is to throw a fun backyard pool party, summertime BBQ, or more upscale entertainment event in the outdoors. Hosting and cooking can be isolating tasks, but there are layouts for your backyard that look like an extension of the kitchen, which can allow you to mingle with guests while you cook. An outdoor kitchen setup can center around the outdoor stove or oven and include a sink and bar area. Having a minifridge outdoors is super-convenient for serving up refreshing drinks by the pool.
Cozy Details
Have you ever wondered why some people just seem to have a knack for planning and pulling off phenomenal special occasions? Top hosts often reveal that the secret of successful entertaining lies in the execution of those small, cozy details. These details should be aimed at making guests feel warmly welcomed and comfortable throughout the event. It doesn't have to be anything expensive or require too much thought and energy for it to work. Cozy details include comfortable seating, mood-setting outdoor lighting, a toasty patio firepit, relaxing water features, and an already prepared tray of delectable appetizers. It's also great to have a glass of wine or other beverage when guests arrive.
Be the best host you can be with a beautifully crafted cooking and serving area. Design a beautiful cozy outdoor or indoor kitchen and entertainment space that perfectly suits your unique entertainment needs with these tips.
Prepare a beautiful meal for your next dinner party with the help of one of my
cookbooks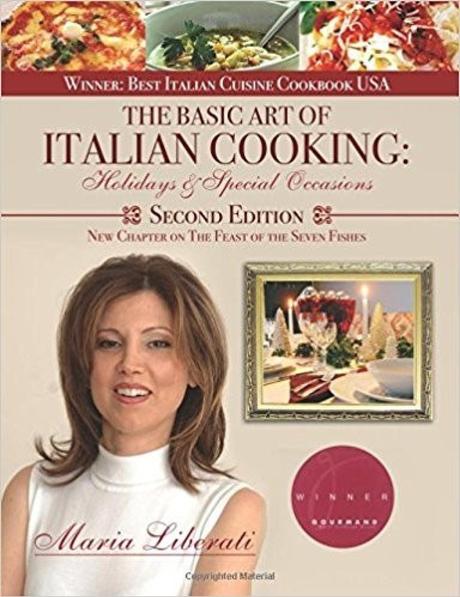 !
And now that your kitchen is set, get the Gourmand World Award Winning book The Basic Art of Italian Cooking: Holidays and Special Occasions-2nd edition