Check out our unique antique replicas that are off the beaten path and ready for accessorizing! Featured below are a variety of long chain rotating pendant necklaces embellished with fine vintage details.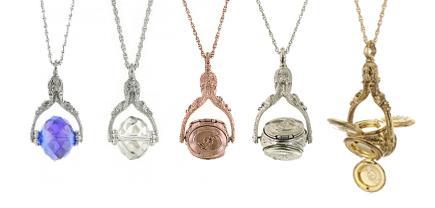 1928 Spinner Pendant Necklaces
This lovely bunch make great gifts for friends and serve as fun pick-me-ups when you need to indulge in a little shop therapy. (See the whole collection by clicking on the image above.) Wear one with t-shirt and jeans, a summer frock or any boat neck top for a stylish ensemble…But however you wear it, expect to get lots of compliments!