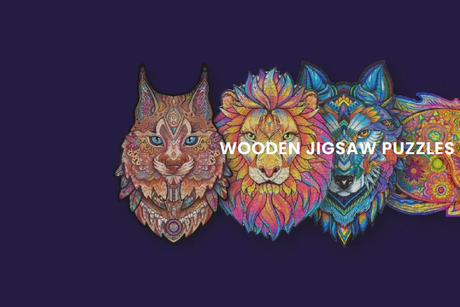 A jigsaw puzzle is a unique entertainment for the whole family, the result of which is an exclusive handmade accessory to decorate your home or office. Thus, a jigsaw puzzle is both a decor detail and a constructor.
Moreover, a wooden jigsaw puzzle is a great gift for your friends and kids. Besides the exciting emotions from the construction, such a gift has an educational value. The assembly of jigsaw models has a positive impact on a person's brain. The process develops memory, logical thinking, concentration, and attention. In addition, it advances fine motor skills.
If you are looking for the best wooden puzzles, Unidragon is a great option for you. There are some reasons why you should pay attention to this company:
Natural eco-friendly materials. Unidragon uses high-quality materials for the production of goods. The company provides wooden patterns that are durable and safe.
Convenient construction. The assembly of models of different complexity levels (high, average, below) is simple and does not take a lot of time. Furthermore, there is no necessity to use additional instruments, glue, or adhesive tape to build a model. If you follow the instructions, you can finish your animal wooden puzzle in a couple of hours.
High-quality service. Unidragon provides convenient customer support and a user-friendly website, where you can find all models and their descriptions. In addition, it is possible to buy puzzles online. The delivery to over 30 countries takes from a couple of days to three weeks.
Original models. The key benefit of Unidragon is an exclusive design of produced puzzles. It is possible to order different options, from wooden maps to wooden puzzles animals. You can find a perfect design, which will be suitable for diverse interiors.
Unidragon gives an attractive possibility to combine interesting entertainment and practicality. With jigsaw puzzles, you have fun, increase your IQ, and receive an exclusive handmade accessory.