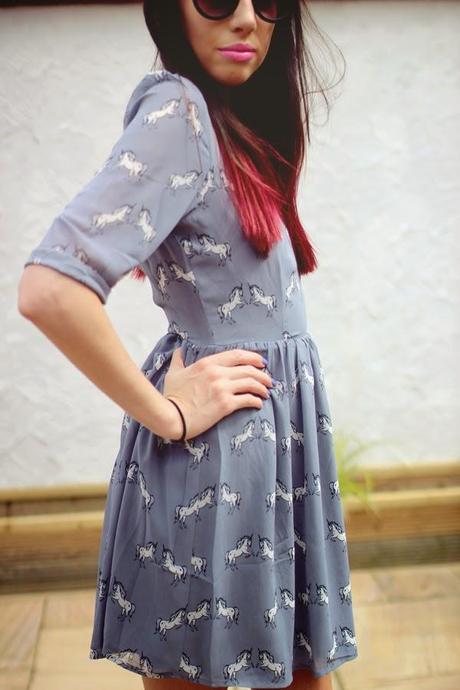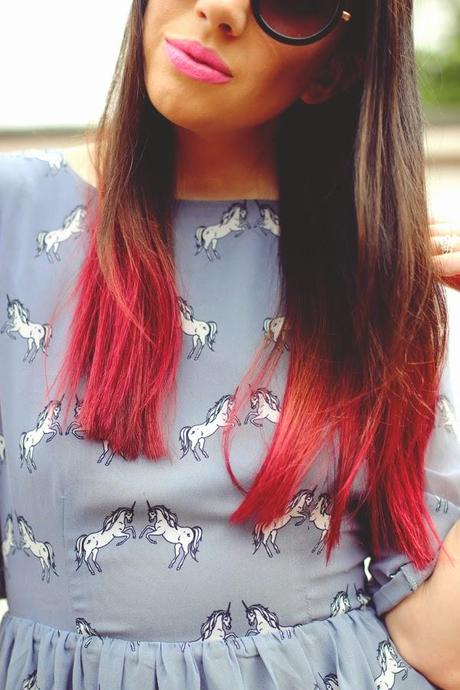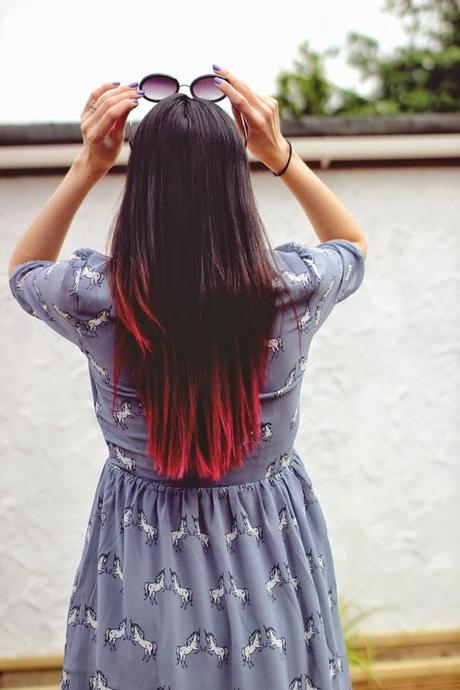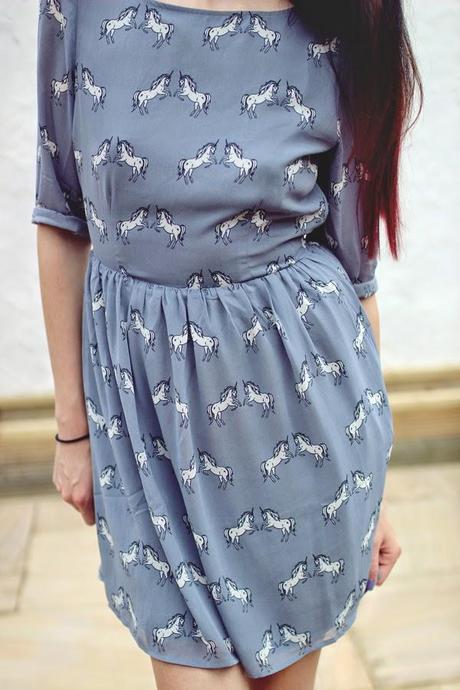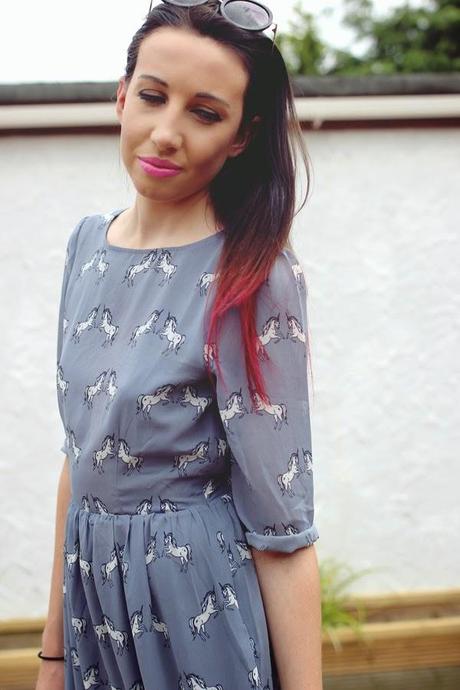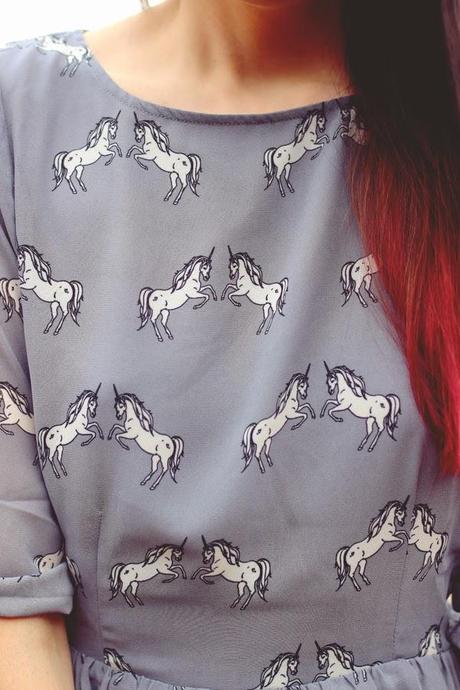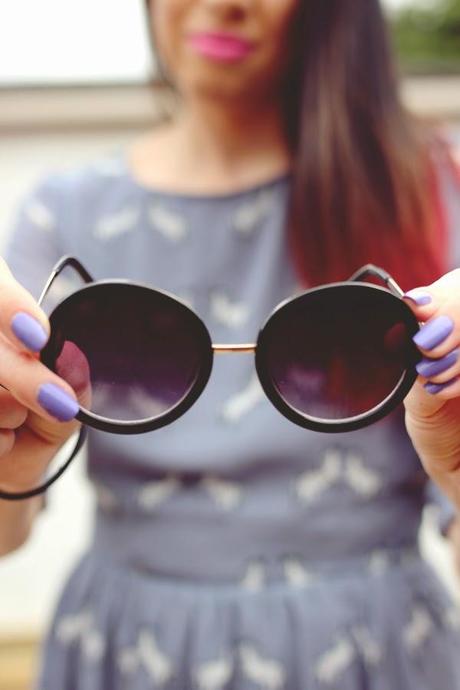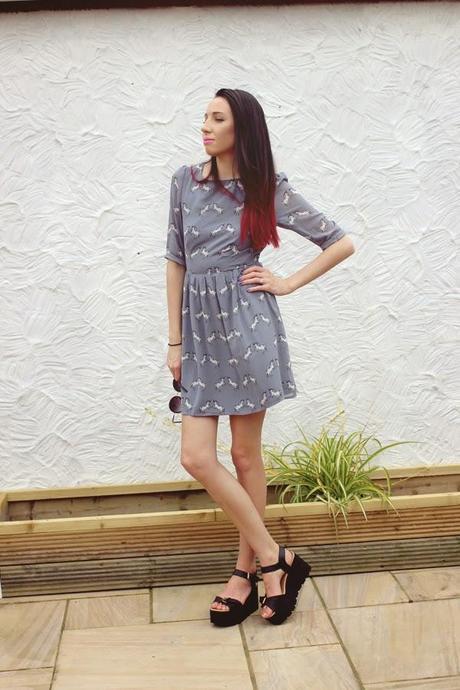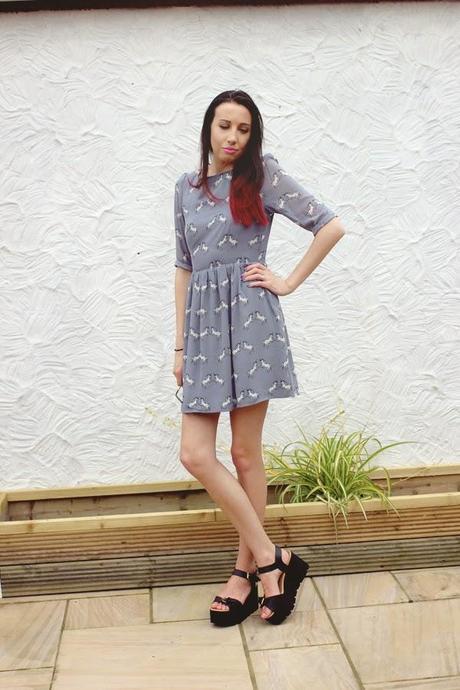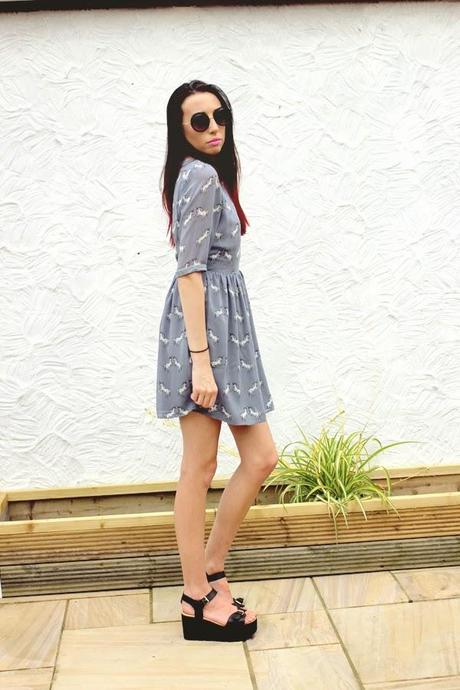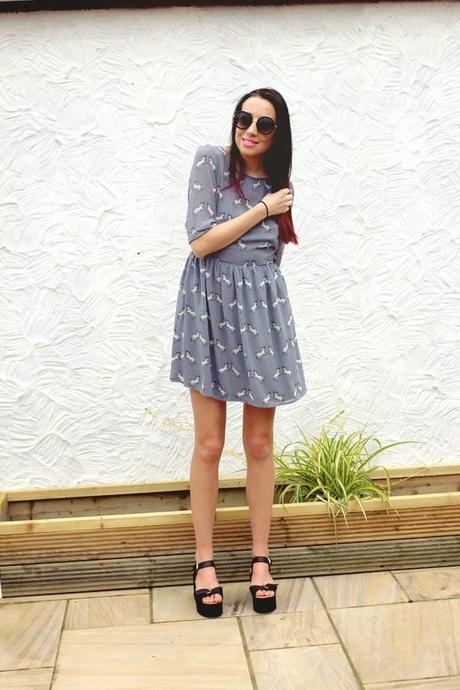 How stunning is this unicorn dress?! As soon as I opened the package from Sugarhill Boutique I instantly fell in love with it, the print, the colour, the style, it's just too perfect!
I love how everything at Sugarhill Boutique is so unique; you won't find their styles anywhere else. The patterns are hand drawn then printed onto the pieces which makes everything extra special.
Do you remember the bike print dress I featured? You can now find it in the sale on the Sugarhill Boutique website!
You can style it up depending on your person style, I wore round Primark sunglasses & black chunky sandals.
I also have new hair! I decided to go dark again as I went lighter for my wedding, I also wanted to try adding some color to my hair, unfortunately my hair didn't go as blonde as I wanted on the ends due to the color so the pink turned out more of a dark pink/red colour, I'll be bleaching the ends again once this color has faded to try and achieve more of a pastel colour, I'm still pleased with it anyway :)
Don't forget to follow me on Instagram for daily fashion updates!